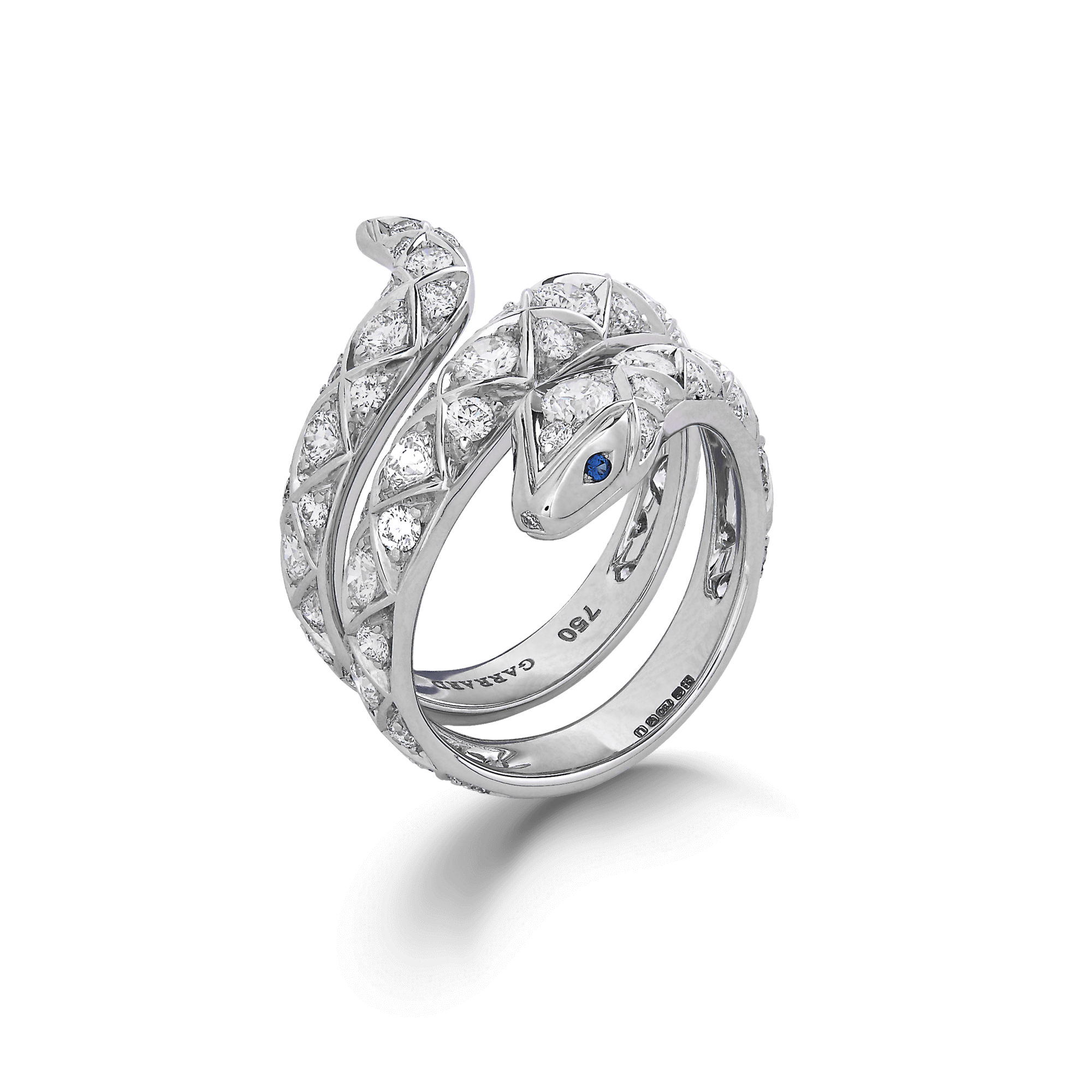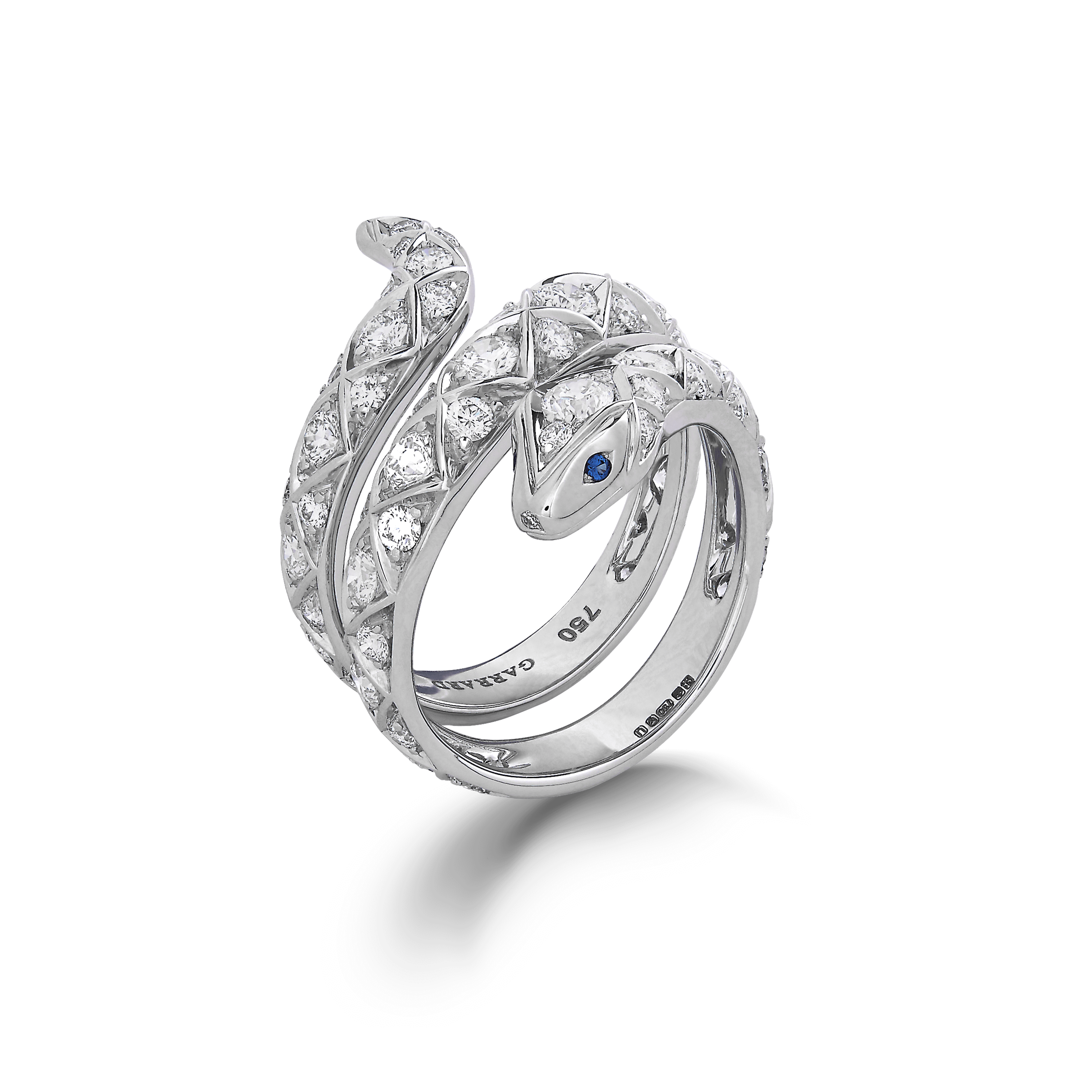 Muse
Muse Serpent Diamond Ring
In 18ct White Gold with Blue Sapphires
A sinuous snake with diamond scales and sapphire eyes coils around the finger on the Muse Signature Serpent ring. The snake's lifelike curves are perfectly crafted to mimic nature, twisting and turning with a beautiful fluidity.
The Muse collection is an ode to Queen Alexandra, consort of King Edward VII – one of the Royal Family's most celebrated style icons. A star of her time, Alexandra's love of jewellery, and the innovative way she wore it, scattering stars across her gowns and entwining snakes around her wrists, set trends well into the 20th century. Read more
* Prices exclude local duties and taxes
Please get in touch if you are interested in purchasing this piece or would like to find out more.
+ 18 carat white gold, diamonds and sapphires
+ 71 round diamonds totalling 2.06 carats
+ Two round blue sapphires totalling 0.02 carats