The 12 Jewels of Garrard
Holiday GIFTS
Discover the 12 jewels of Garrard that are guaranteed to delight this festive season, as curated by our Creative Director Sara Prentice.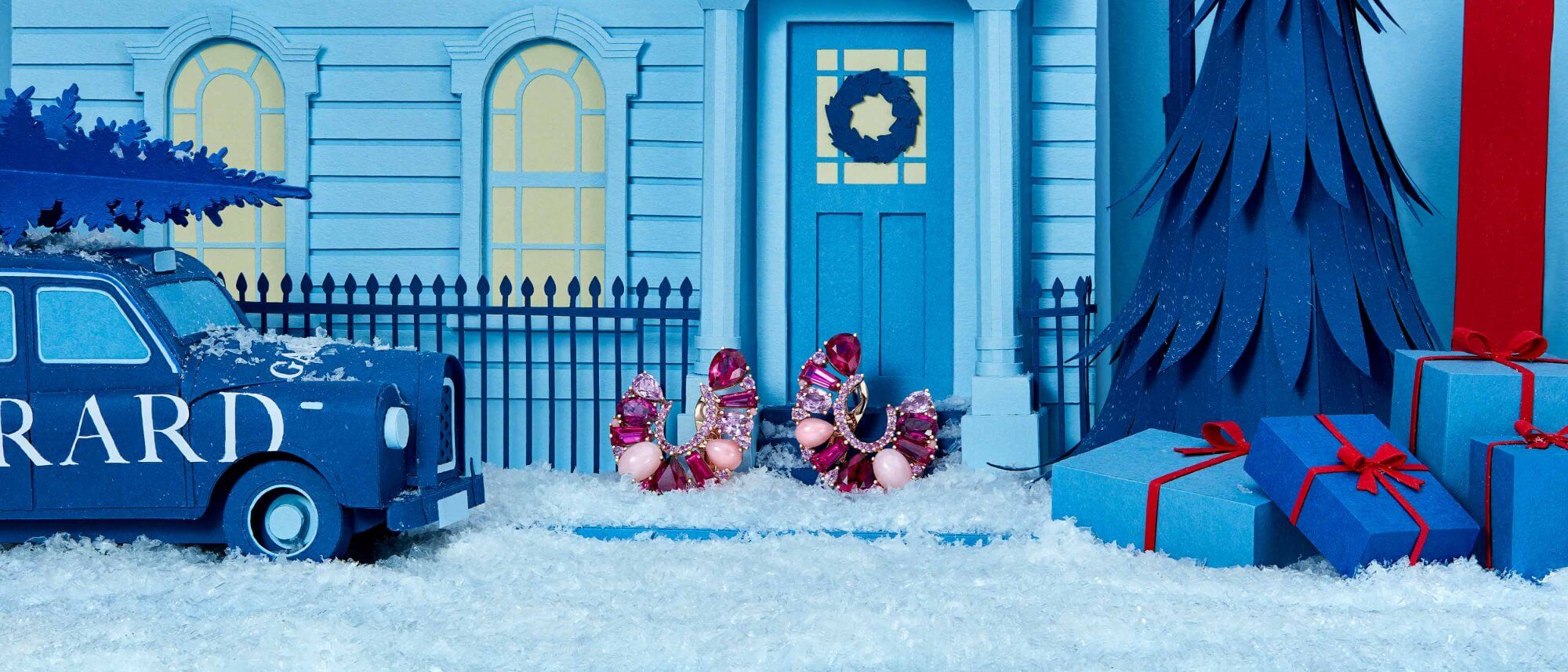 All is Bright
Hand-picked from our boldest collection ever, Blaze earrings are available in four different compilations of coloured gemstones, for women who aren't shy to shine.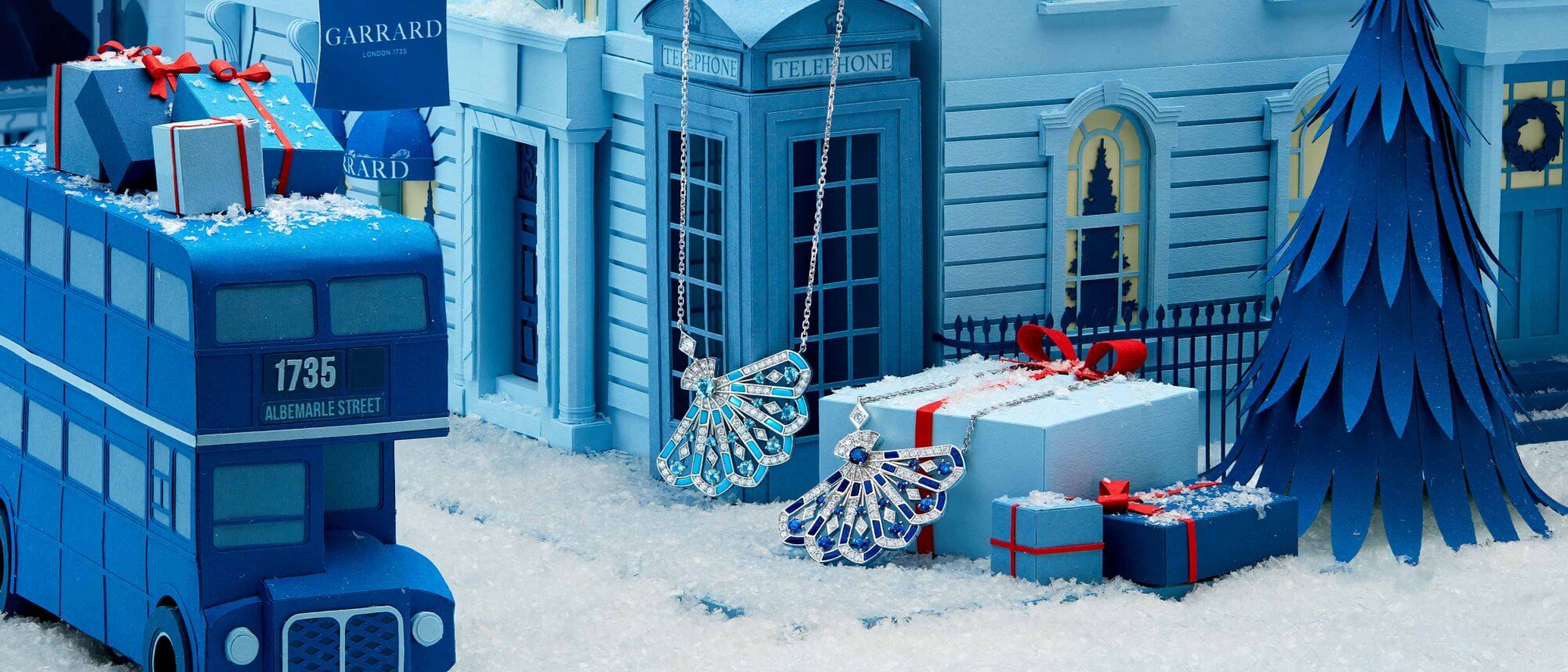 Snow Day
Make your final destination Albemarle Street and bring precious colour to their day to day with Fanfare Symphony jewels in uplifting hues.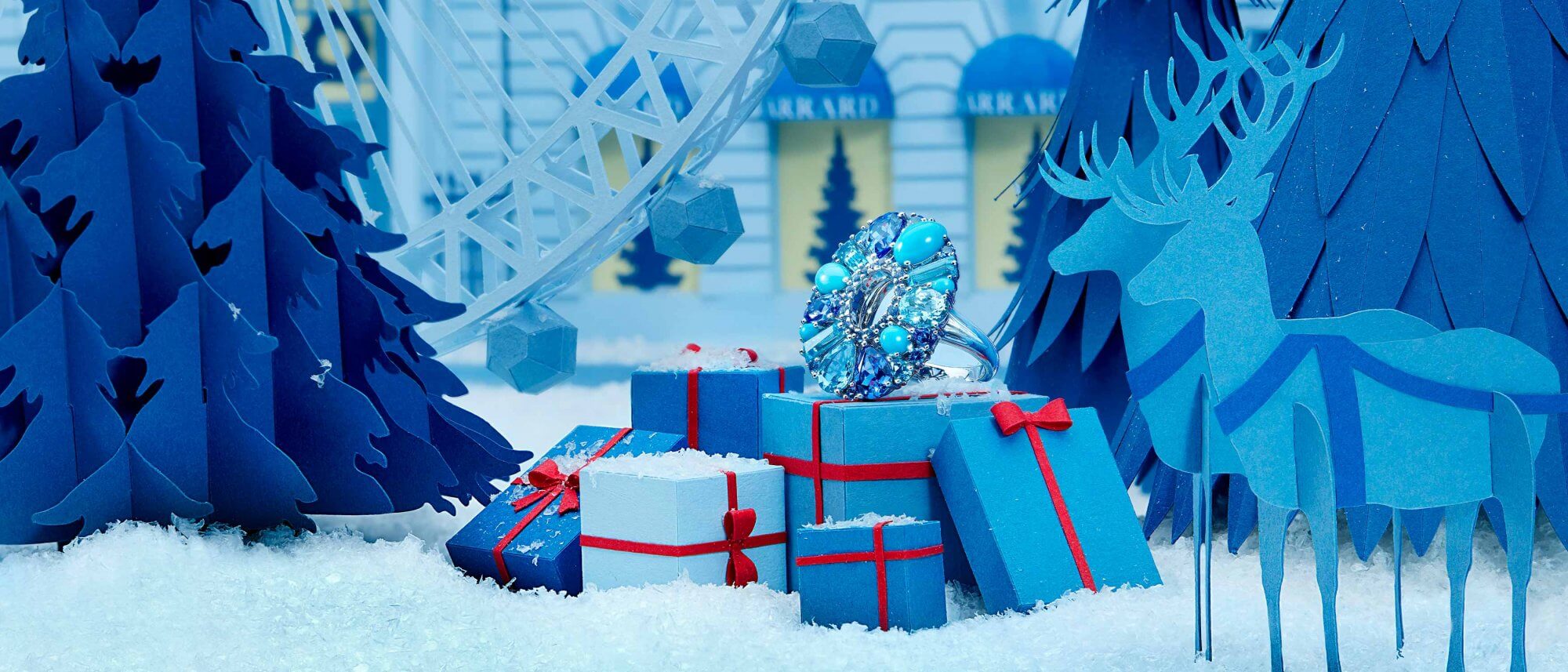 Bold Gestures
Discover perfectly wrapped gifts containing the most precious of surprises: Blaze rings featuring vibrant clusters of coloured gems.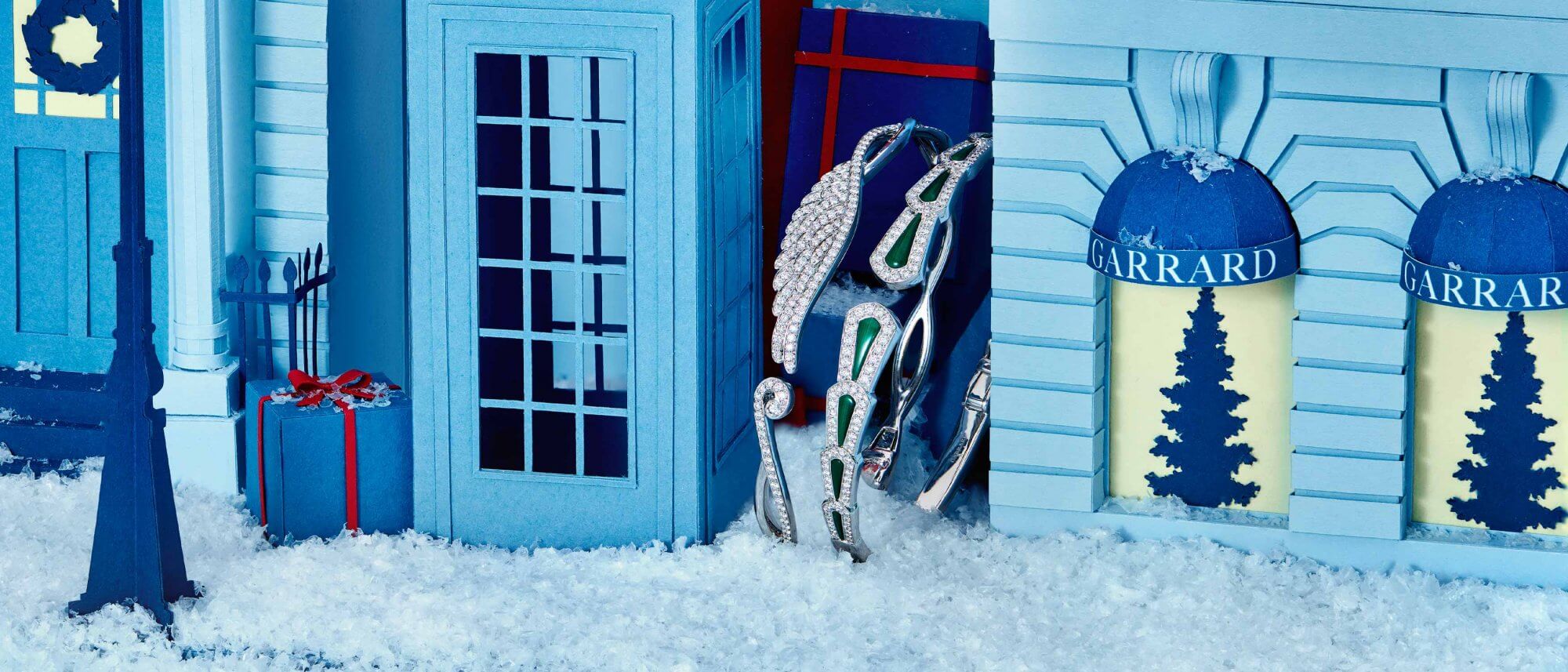 It's a Wrap
Bangles are back in a big way this festive season, and these designs will make a boldly elegant statement beneath the tree.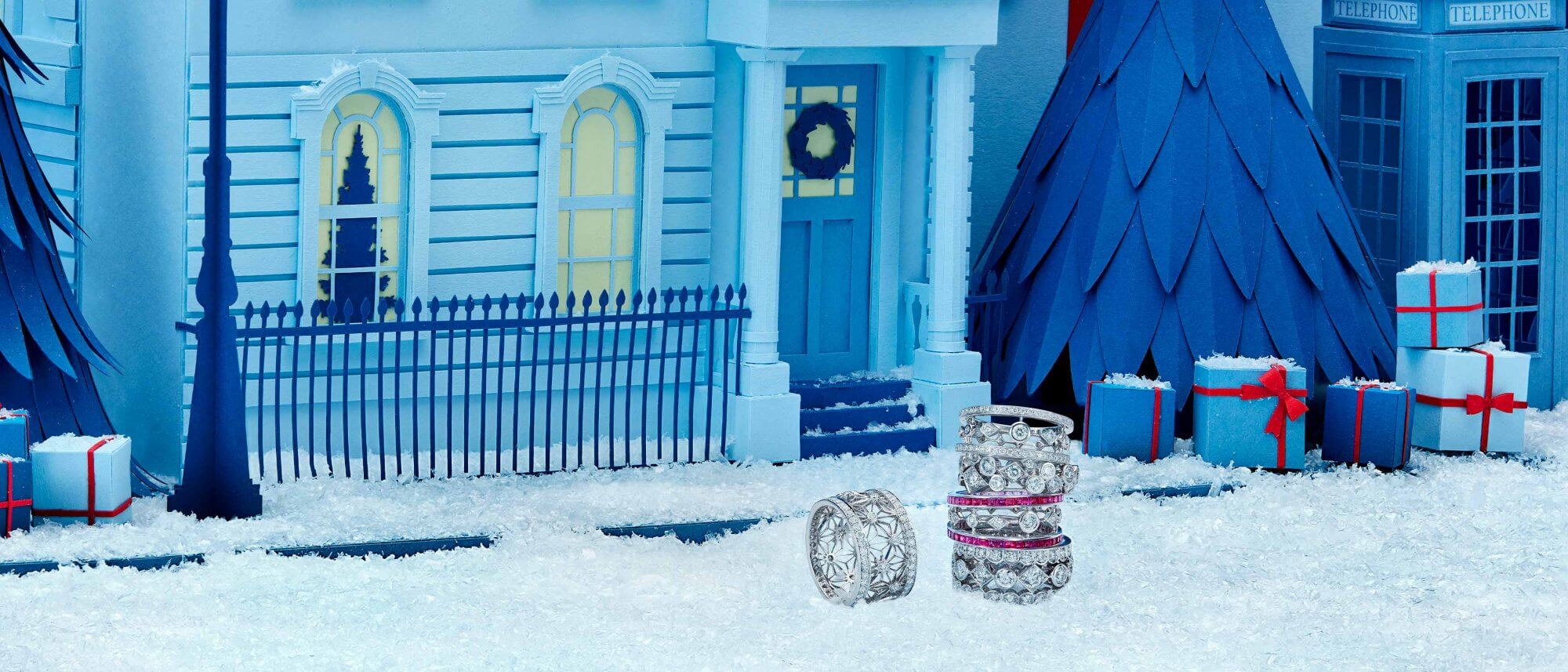 Layer Up
A snow-kissed doorstep delivery: rings that shine with diamonds and coloured gemstones, designed to be worn solo or across the fingers.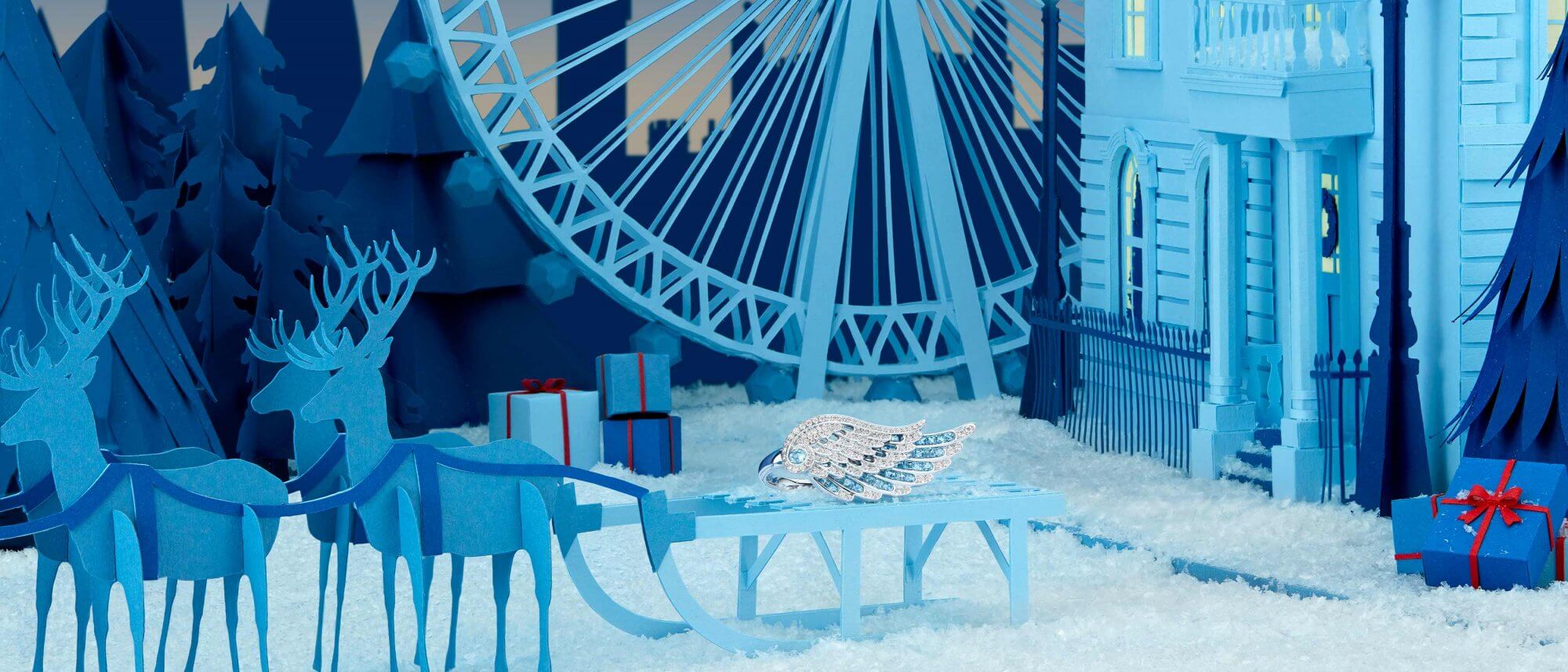 The Joy of Giving
Symbolic of peace, purity and protection, aquamarine and diamond Wings Embrace jewels make the most meaningful of gifts.

Season of Wonder
Give the gift of their dreams: Regal Cascade earrings featuring diamonds entwined around snow-white pearls.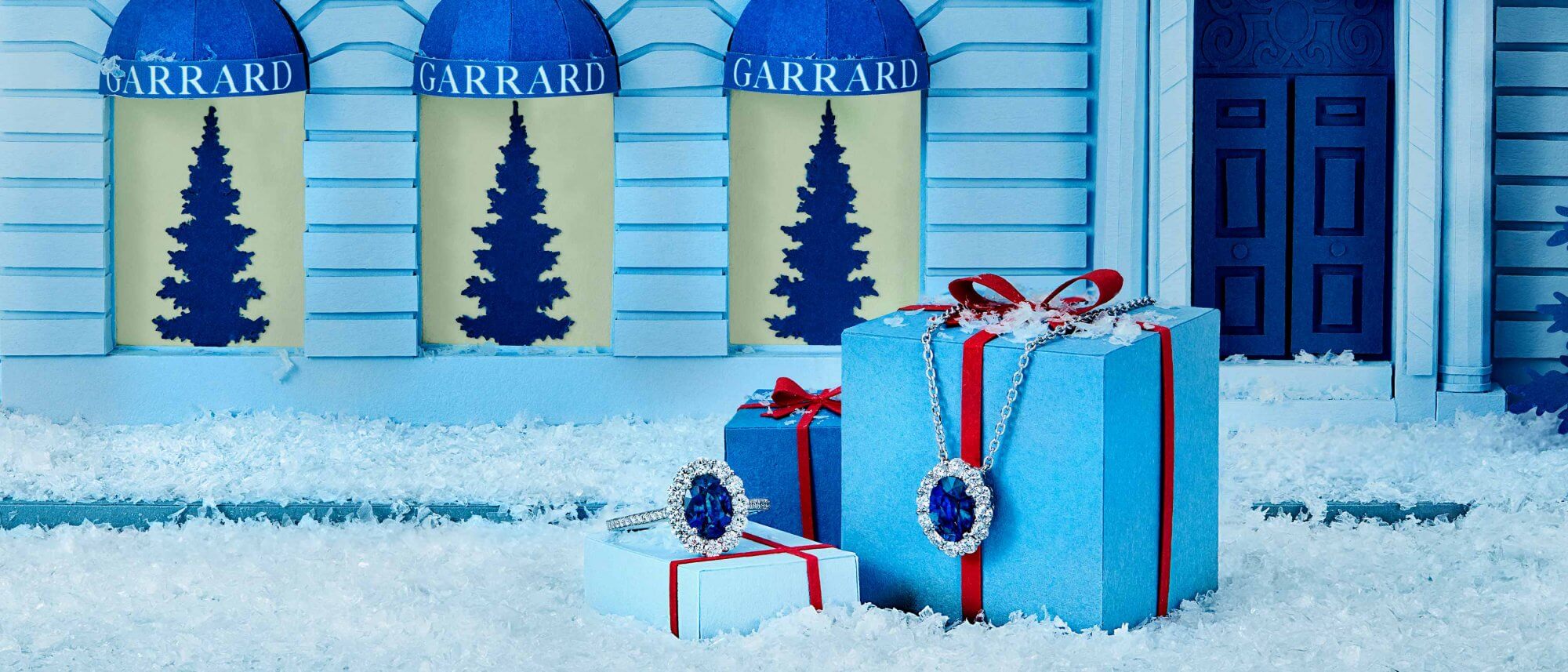 Truly Timeless
Sapphire cluster 1735 jewels are equally eye-catching emblems of Garrard that will be worn and enjoyed forever.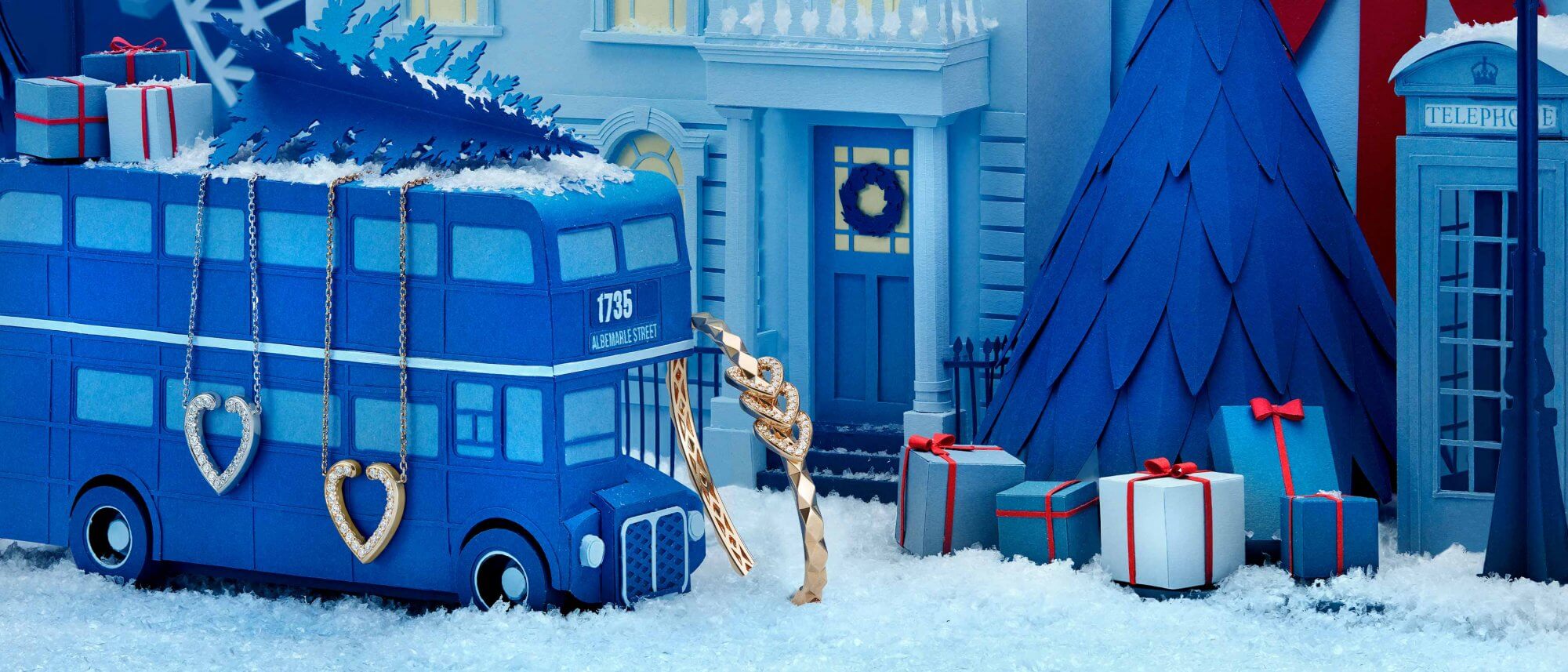 From the Heart
Share the love with heart-shape jewels from the Aloria collection that are contemporary jewellery classics.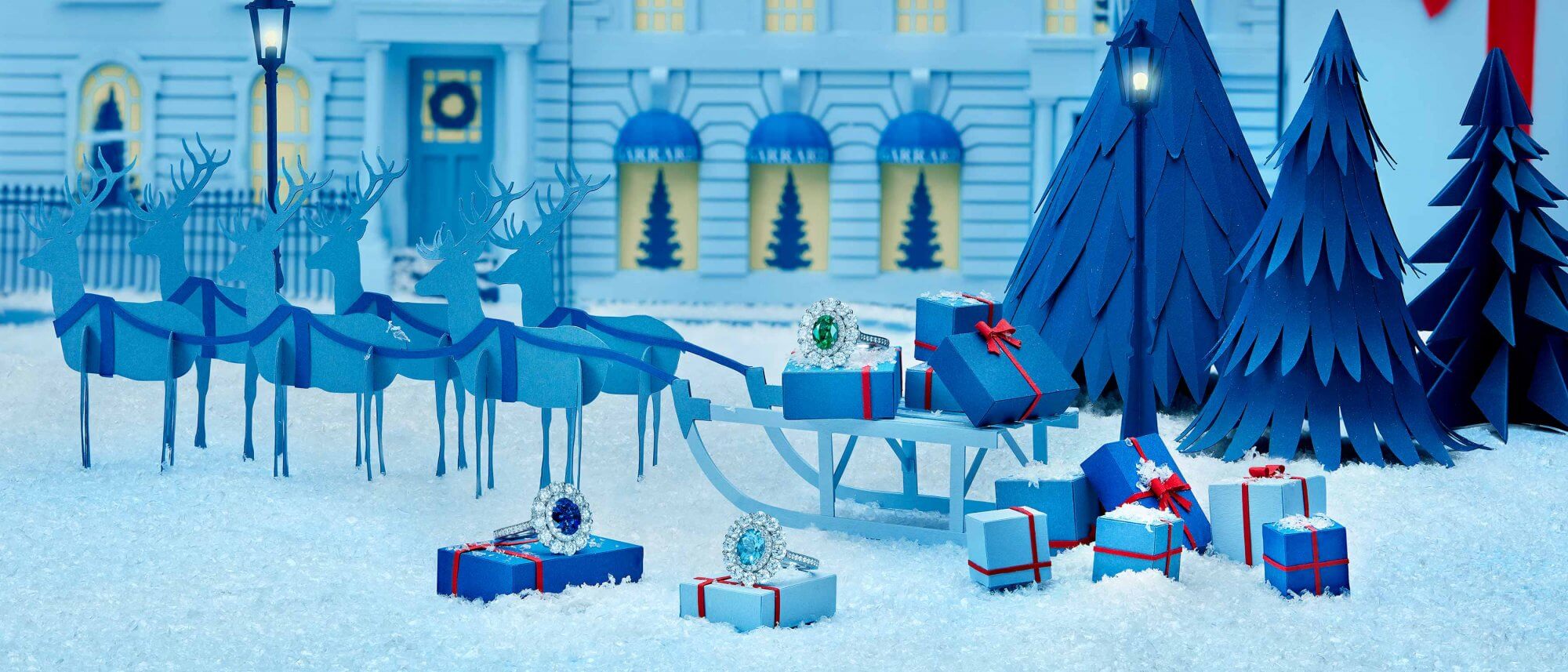 Let it Snow
Combining the icy beauty of diamonds with vibrant coloured gemstone centre stones, 1735 Double Cluster rings shimmer in the snow.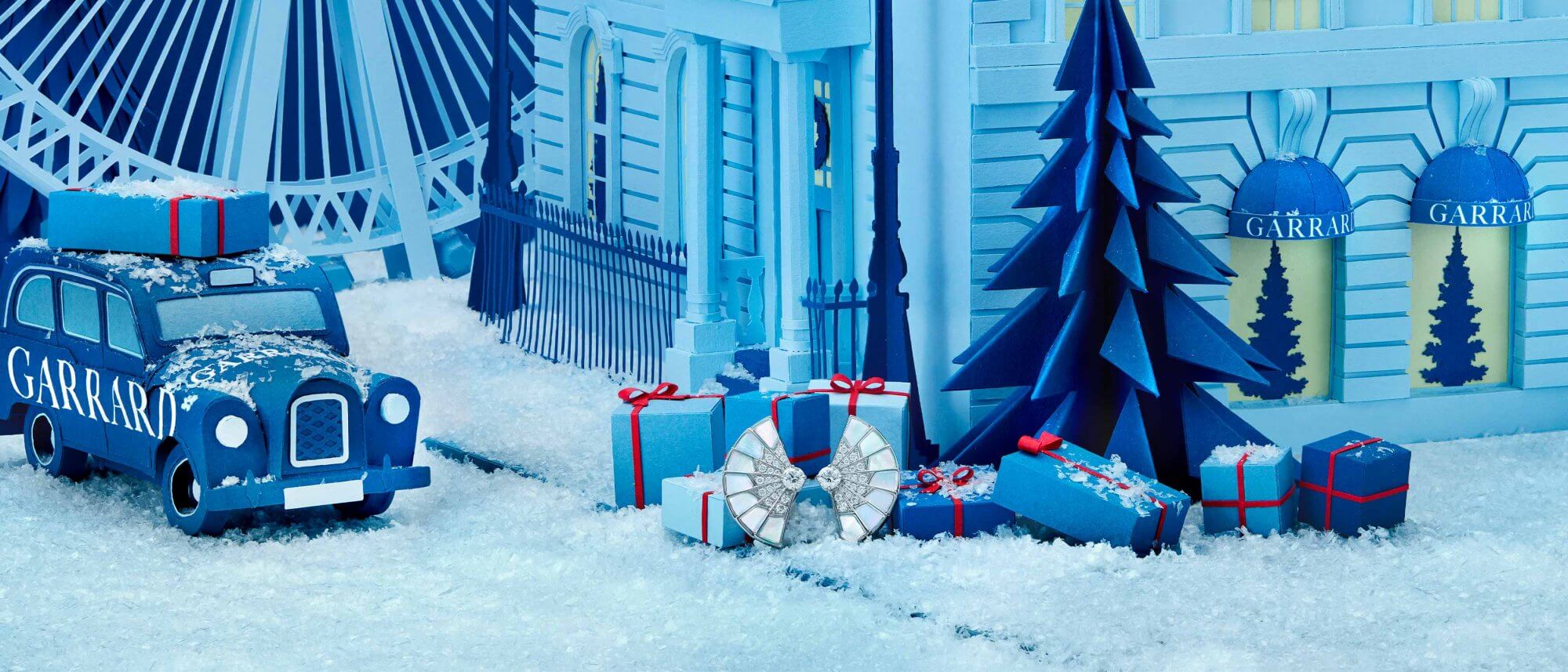 New for the Holidays
A sparkling new identity for a much-loved collection, all-diamond Fanfare jewels are available exclusively at our London Flagship and online.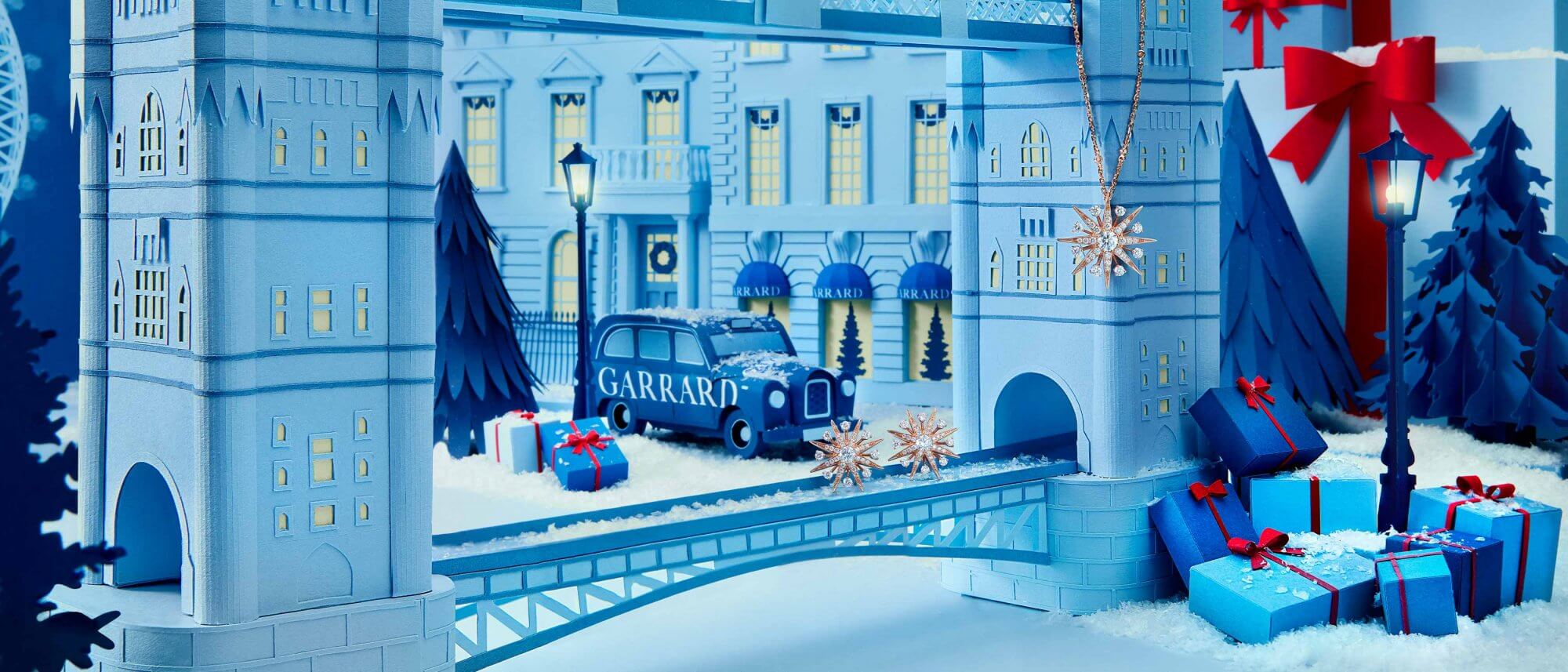 Starry Nights
As the sun sets over London, our rose gold and diamond Muse Starlight jewels come out to play, scattering brilliance in all directions.