Bespoke Engagement Rings
Celebrate your love story
Commissioning a bespoke Garrard engagement ring is an unforgettable experience. Unlike other jewellery houses, every bespoke client is invited to visit our flagship London store for a one-on-one appointment with our design team. An opportunity to share your loves, passions and inspirations with our designers, they have decades of experience at crystallising ideas and will guide you through every step of the process.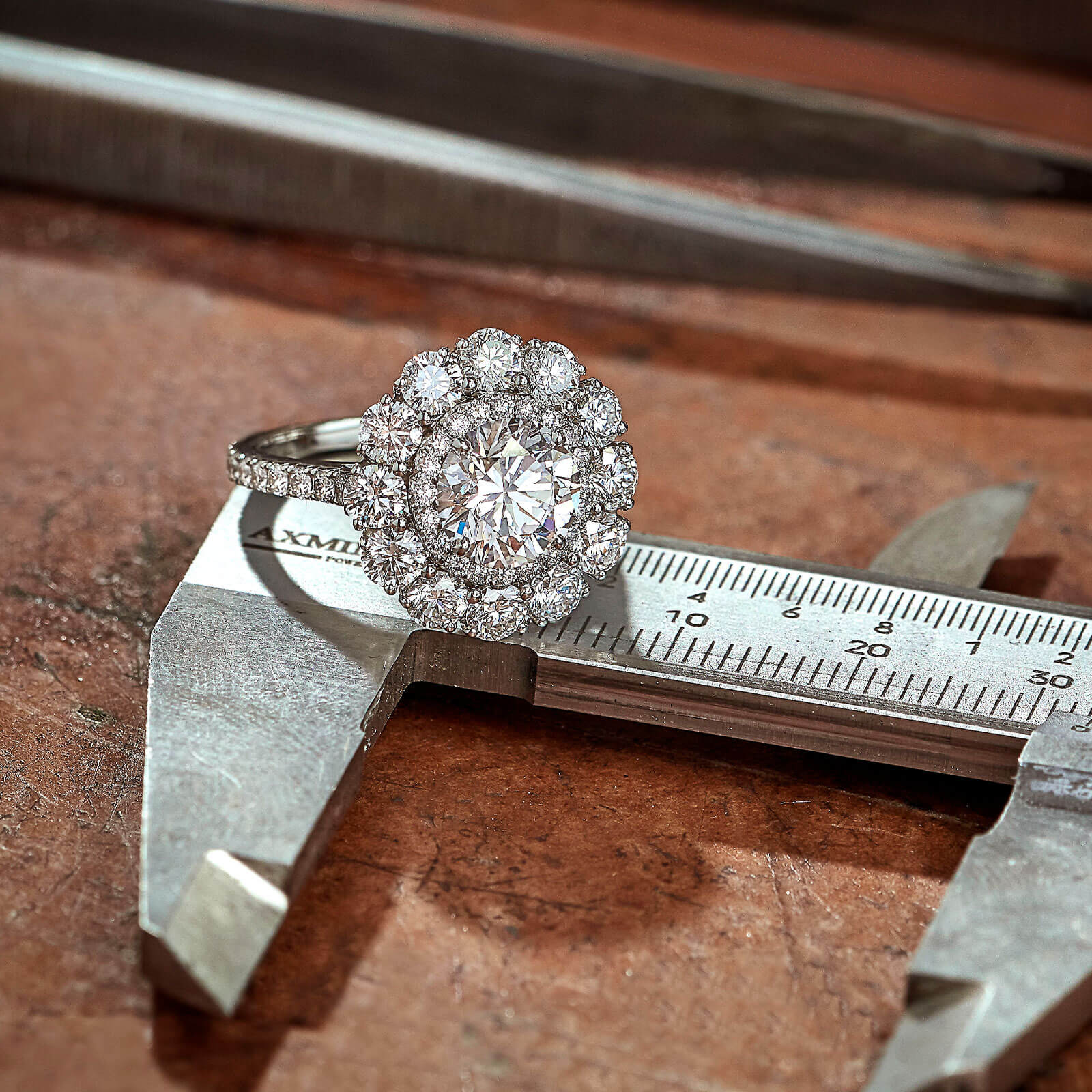 Gemstone Expertise
A jewel that will be with you forever, we know how important it is to fall in love with the centre stone in your bespoke ring. If you are already well-versed in gems, we have long been renowned for our ability to source rare and wonderful stones with impeccable provenance. For those just starting out on their journey of discovery, our expert gemmologist is always on hand, ready to share with you a selection of gemstones and diamonds of exquisite natural beauty to discover which you are most drawn to.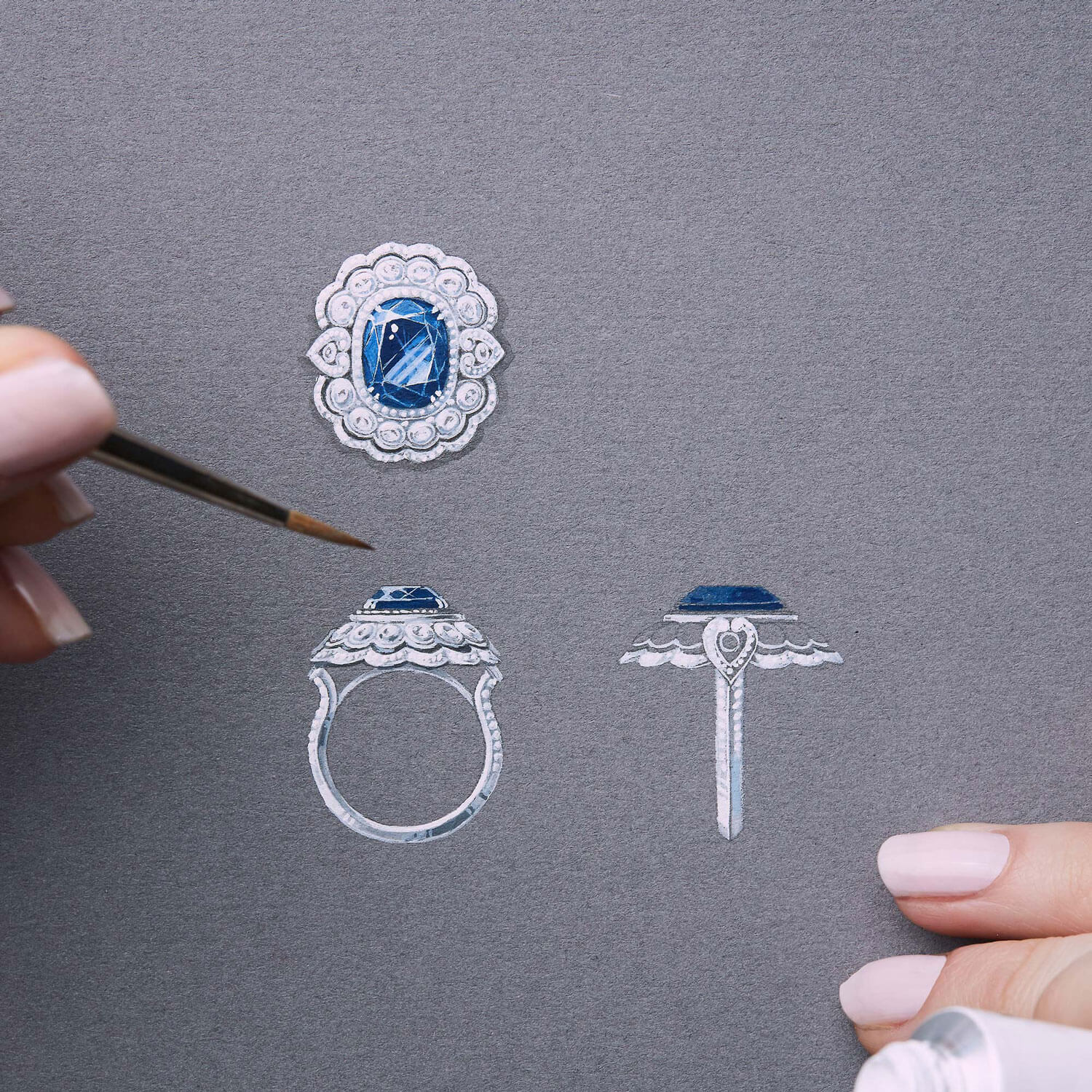 The Bespoke Design Process
Upon the payment of a deposit, our designers will translate everything they have learned about you into a beautiful, completely unique design, which will be presented to you. The perfect representation of you and your personal preferences, only when you are satisfied with the design will our master artisans begin handcrafting your engagement ring.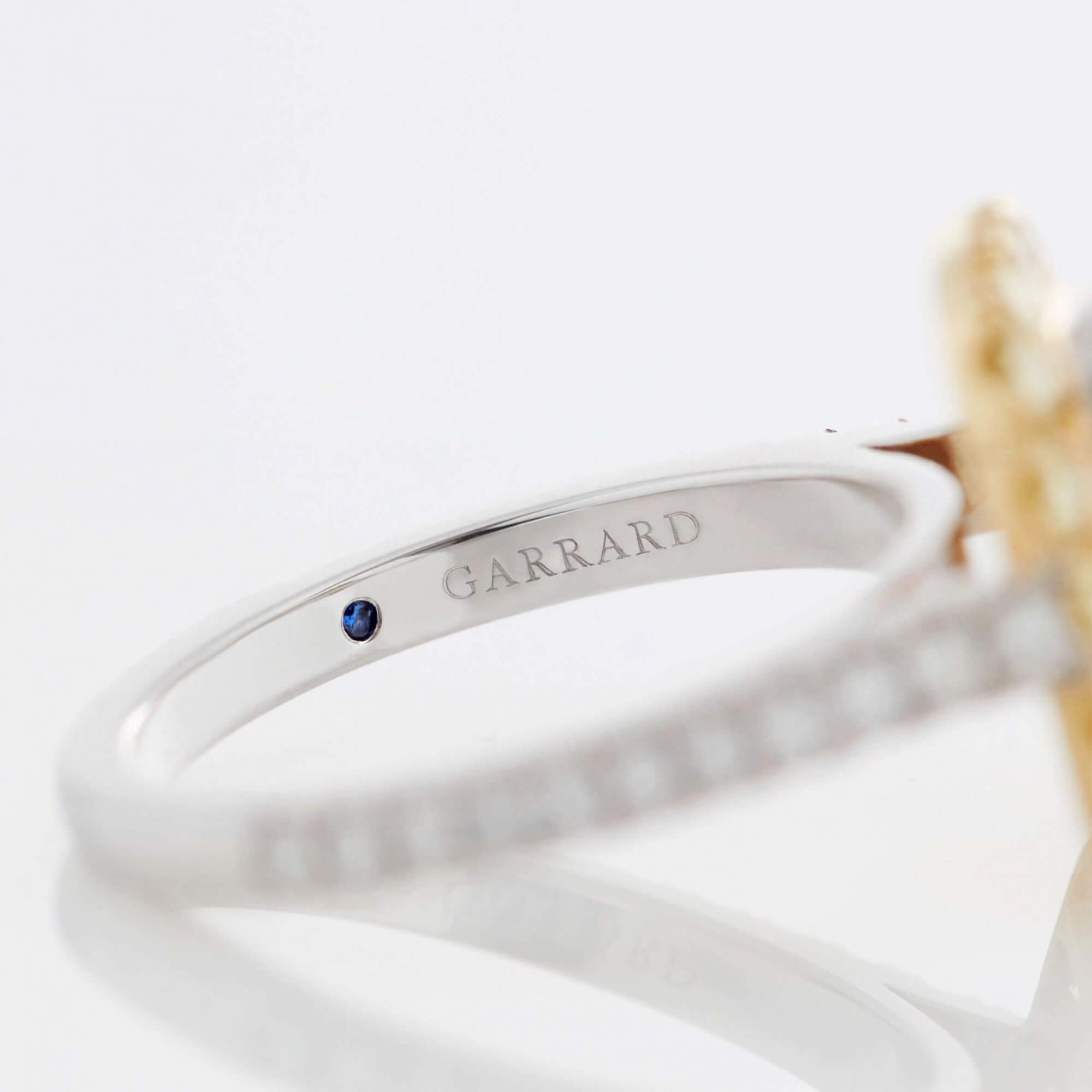 Make It Personal
Unique to Garrard, every bespoke engagement ring carries a small sapphire inside the band – a Garrard hallmark – to bring "something blue" to the occasion. For those looking to personalise their bespoke engagement ring, our master goldsmiths can add a hand-engraved message or date on the inner band as a permanent reminder of your "yes" moment.
---
"Meeting a client face to face is the perfect opportunity for me to develop a real understanding of who they are. With over 300 years of history to guide me, I always come away from bespoke appointments brimming with ideas."
Sara Prentice,
Creative Director
---
Create a Future Heirloom
Sometimes, clients bring with them an heirloom jewel, originally crafted by Garrard, which they would like to see given a new lease of life in their bespoke engagement ring. Weaving a piece of personal history into a newly created bespoke ring is a beautiful, emotive sentiment, creating an unbreakable link between the past and the future.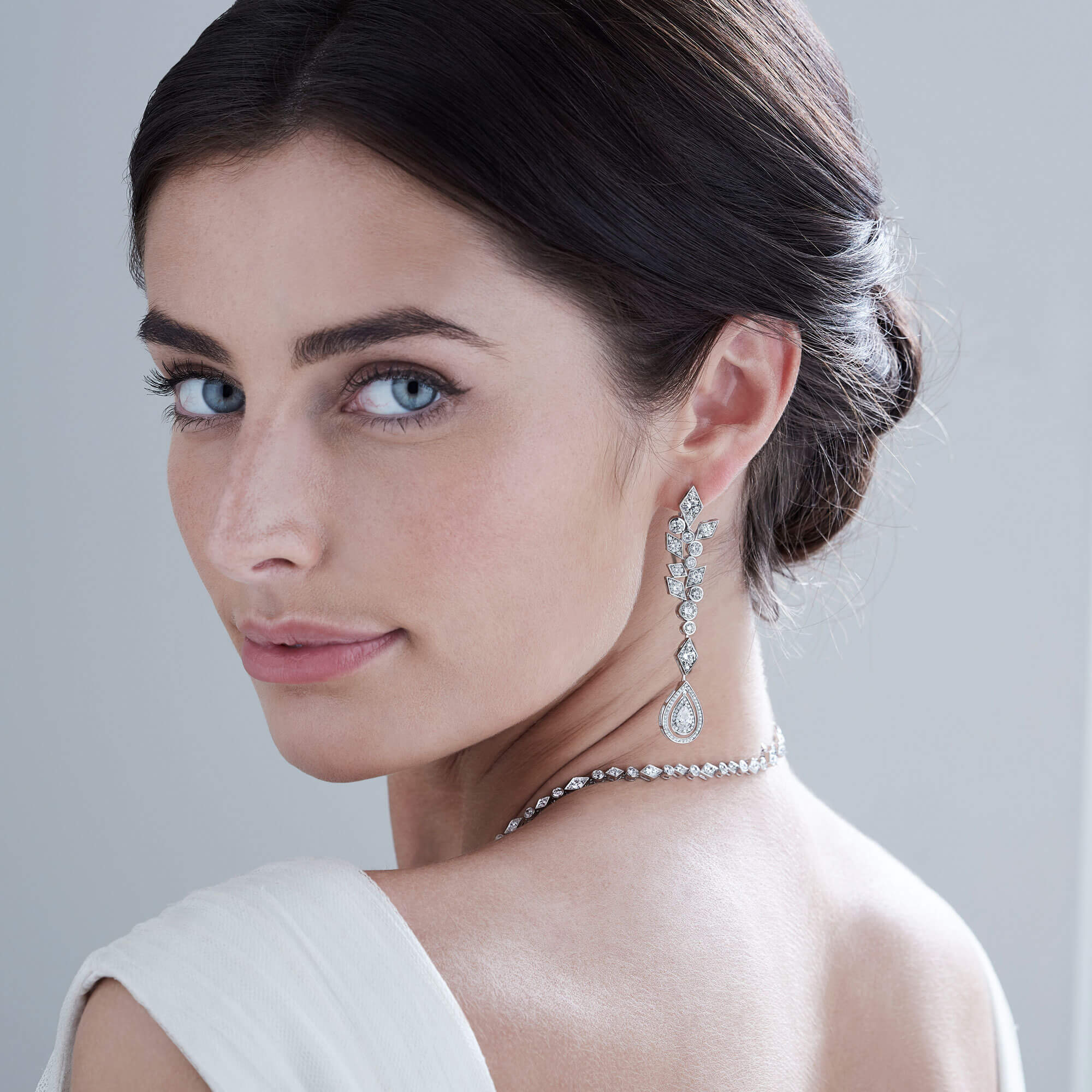 Surprise Her with a Bespoke Experience
Combining the traditional element of surprise that accompanies a proposal with the joy of creating a jewel together, it is possible to gift a bespoke engagement ring experience to your future fiancée. Please contact us to discuss how we can help you present this exclusive experience to your partner.