About Garrard
 History begins with the first wear
Crowning, commemorating and celebrating since 1735, Garrard has been synonymous with some of the most iconic and precious jewellery in existence for almost 300 years.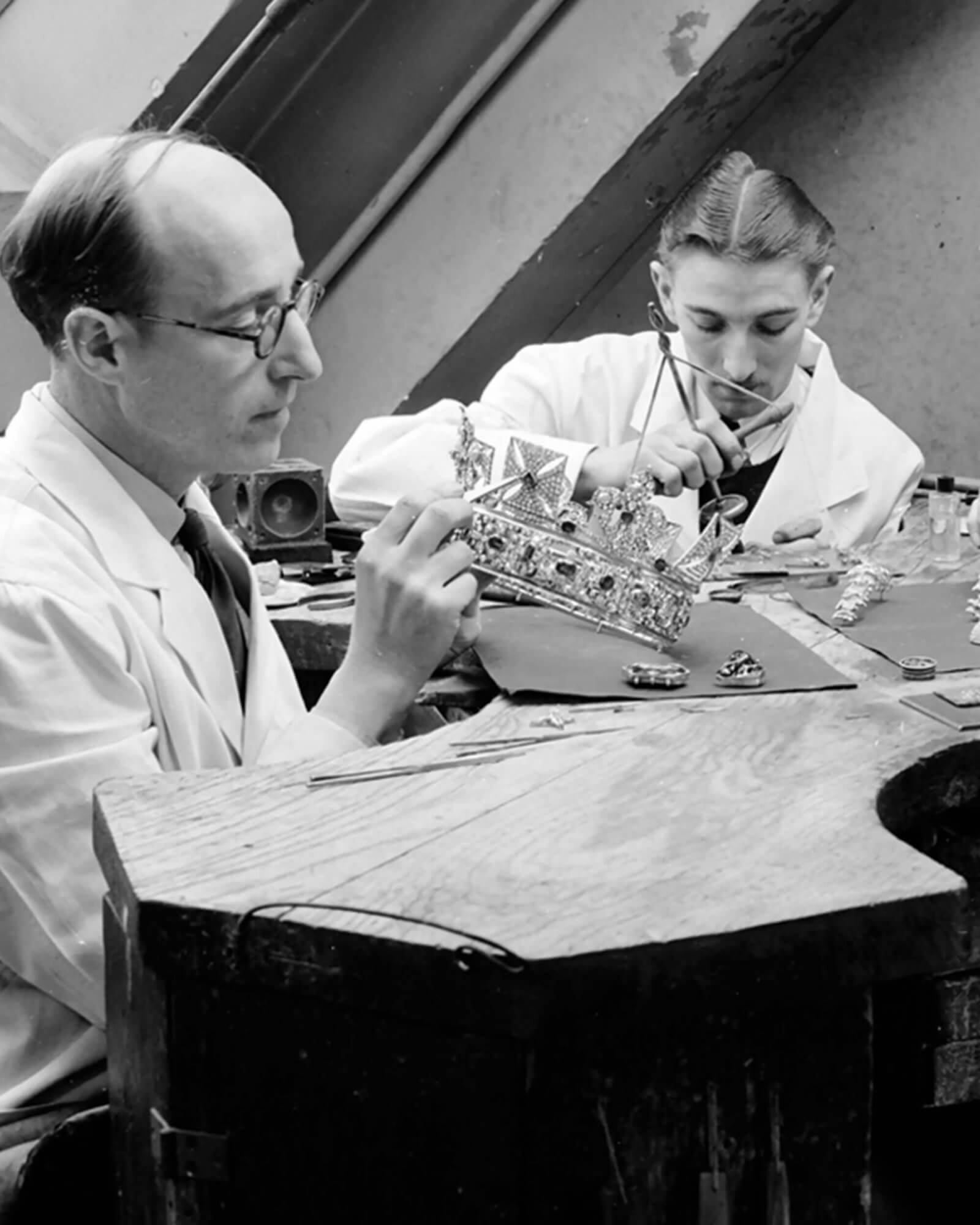 A Heritage to Trust
Founded in London in 1735 by master silversmith George Wicks, Garrard pioneered the modern concept of jewellery. Appointed the first official Crown Jeweller in 1843, we have proudly played our part in British history ever since, capturing imaginations throughout the world with unique, beautifully crafted designs that inspire and empower.
By Women, For Women
Understanding the mindset of modern women and how a Garrard jewel can fit seamlessly into their lives is the guiding force behind our all-female design team. Inspired by the passion and purpose of our clients, there is a contemporary relevance to each new jewel that represents more than quality and craftsmanship – it signifies transcendence.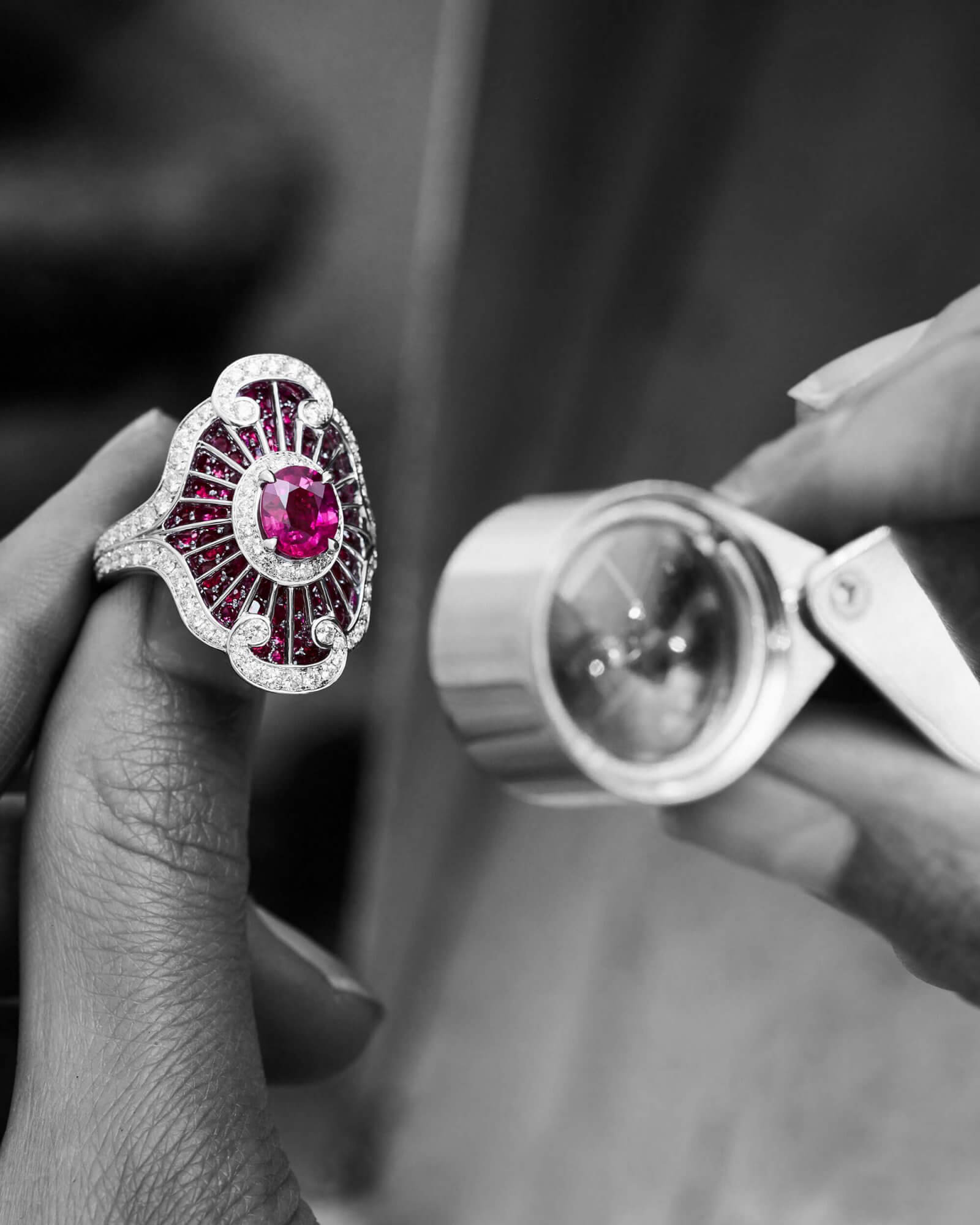 Serious About Provenance
It takes dedication and an eye for beauty to seek out the finest precious stones. In this quest for the best, our gemmologists travel to all corners of the globe, always honouring Garrard's commitment to sourcing materials responsibly and ethically.
Crafted for a Lifetime
Our creations are handmade by master artisans with impeccable attention to detail. Using traditional jewellery-making techniques dating back centuries alongside cutting-edge technology and innovation, we continue the legacy of fine craftsmanship that has long distinguished Garrard.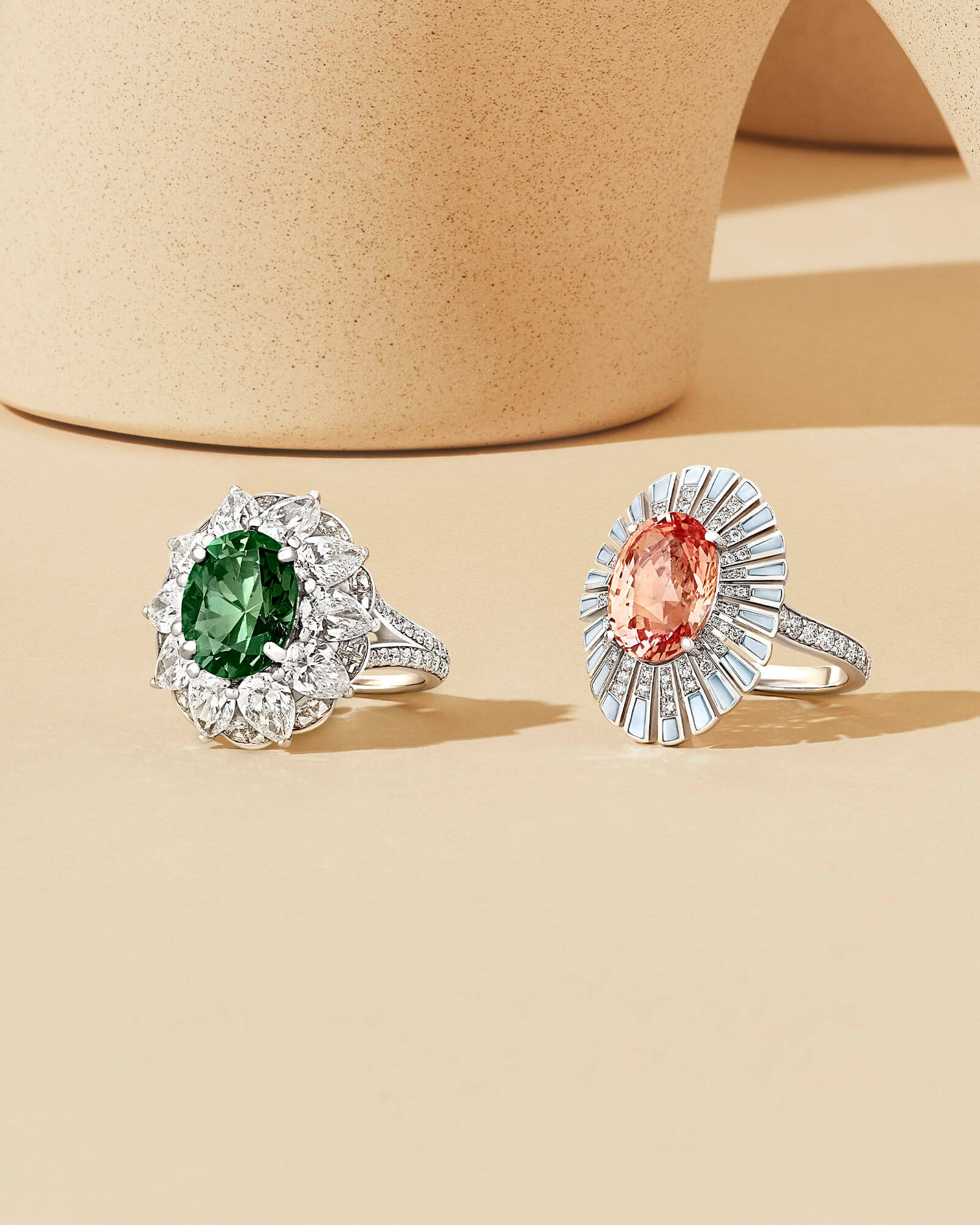 A World of Colour
A passion that has consumed our designers and craftspeople for centuries, coloured gemstones are a Garrard signature. Wonders of nature, vivid and vivacious, we are scrupulous about the origins of our sapphires, rubies, emeralds and aquamarines, and love to pair them with unique and unusual ornamental stones in unexpected combinations.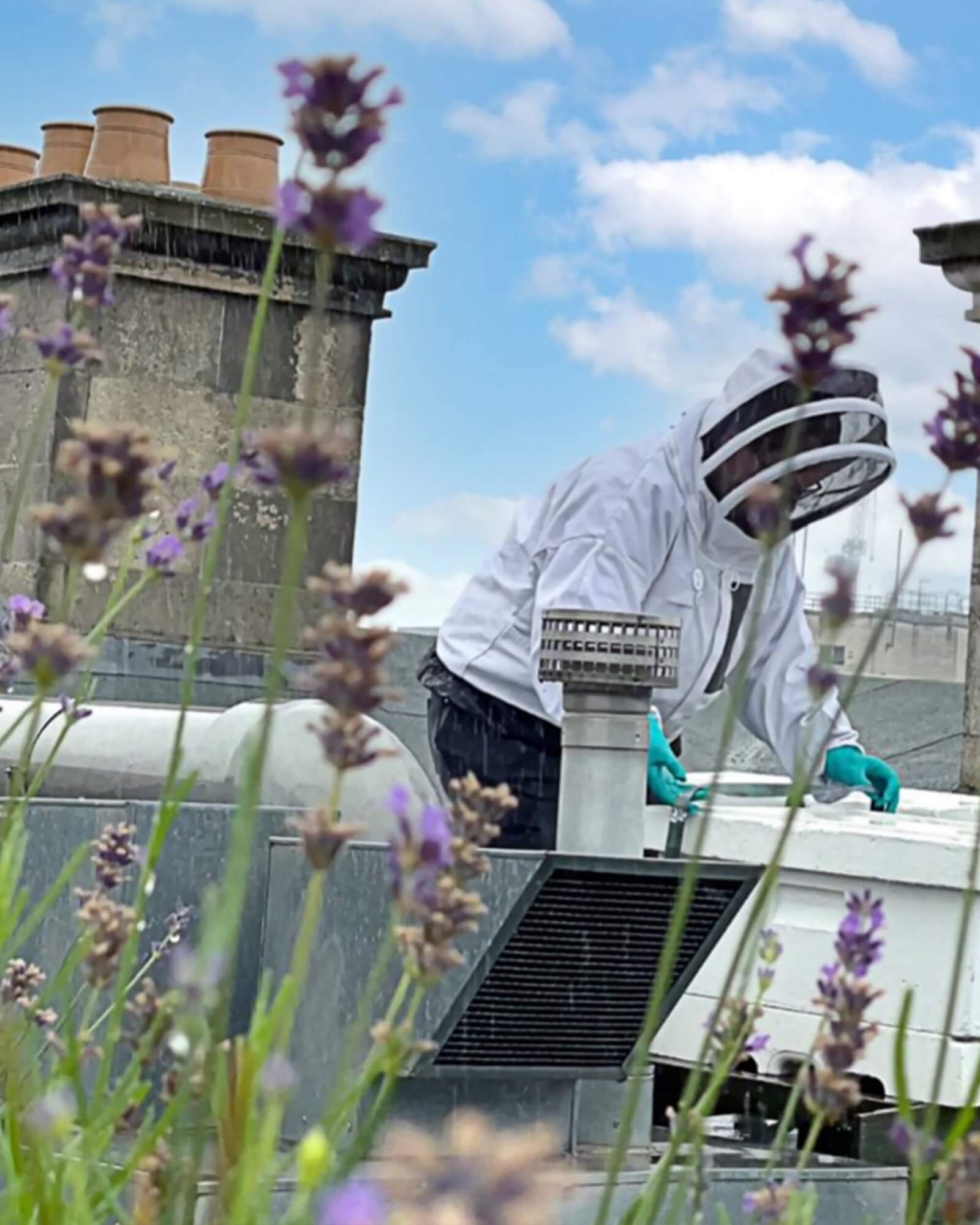 Sustainable to the Core
We want our clients to invest in our pieces, safe in the knowledge that we have done whatever possible to source our materials responsibly, minimise wastage across our operations and give back more than we take out. Sustainability has been central to our business for many years, as recognised by Positive Luxury, who awarded us the Butterfly Mark in 2017.
---
"The environment and lessening the impact our business has upon it is fundamental to everything we do. As a Royal Warrant holder to The former Prince of Wales, His Majesty King Charles III, we always act in a manner that is befitting of this title."
Joanne Milner,
Chief Executive
---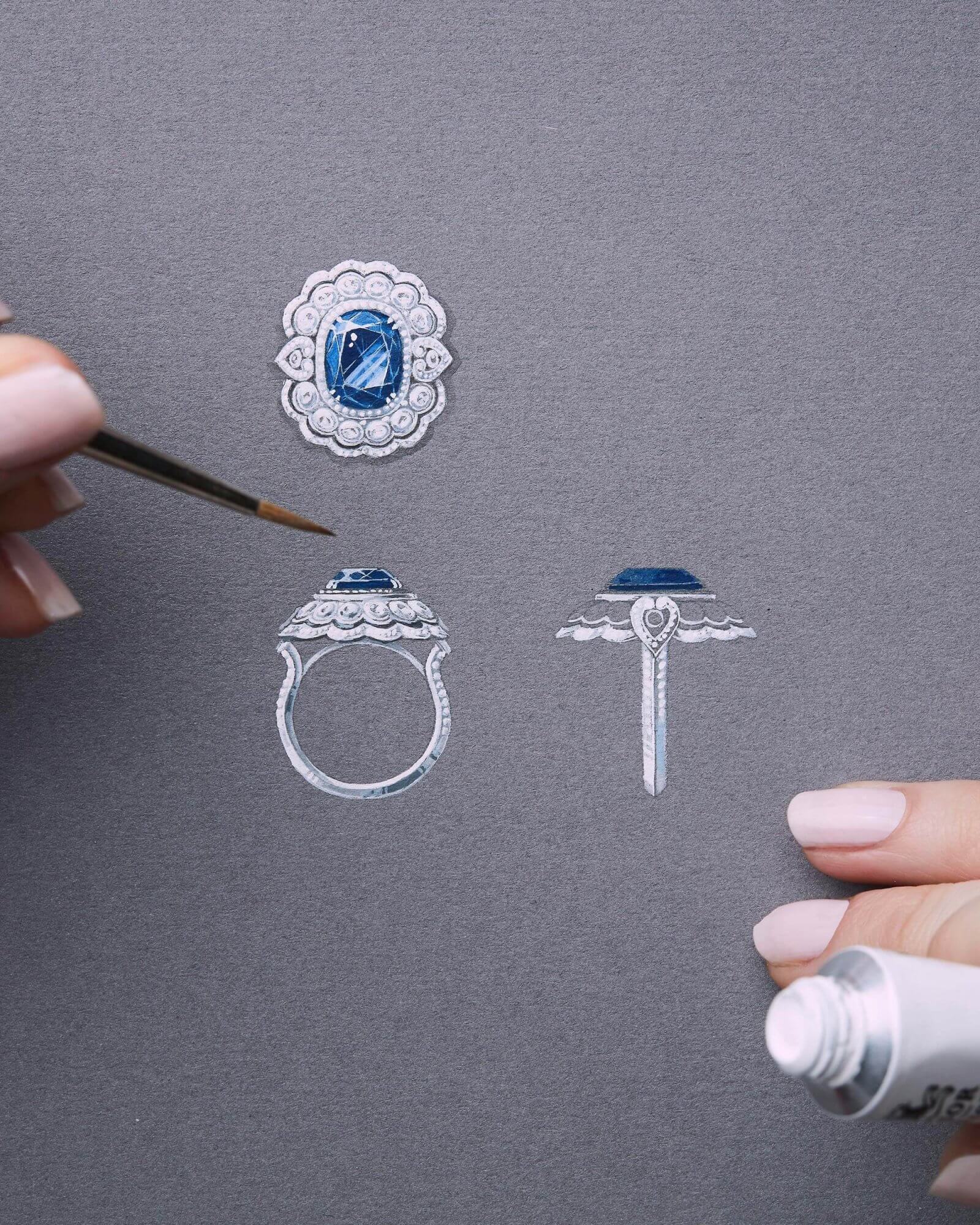 Bespoke in Every Way
Commissioning Garrard to create a bespoke piece is an unforgettable opportunity to create the perfect jewel to tell your story. Whether you are looking for a specific centre stone for an engagement ring or have an idea you wish to explore for a spectacular piece of high jewellery, all bespoke clients are invited to meet our design team at our flagship London store or virtually – the first stage in a uniquely collaborative experience.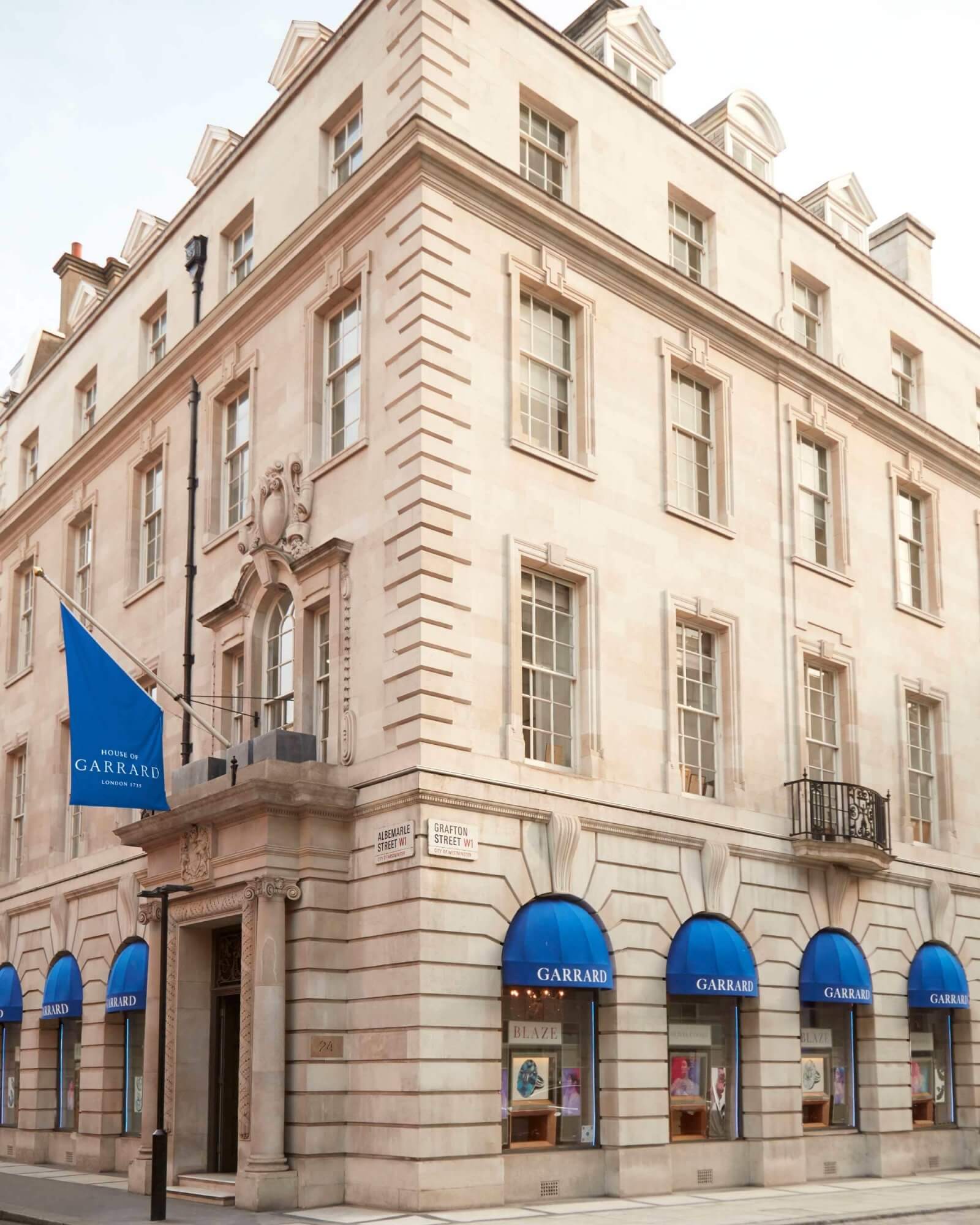 Your Visit
Our global flagship store in the heart of London's Mayfair is where every item of Garrard jewellery begins its journey to creation. Here, we welcome you to browse our jewels and experience Garrard – past, present and future – first-hand.
We also invite you to visit our flagship stores in Beijing, Shanghai and Riyadh, alongside more than 35 outlets around the world stocking a wide range of Garrard jewels.