The Princess and the Pearl
With interest in reviving and recycling heirloom jewels at an all-time high, discover how legendary creations like the Lover's Knot Tiara have been brought back to life by different generations of the British Royal Family, reminding us of their historical significance.
Written By Melanie Grant
When Catherine, Princess of Wales, formerly Duchess of Cambridge wafted into a state banquet at Buckingham Palace honouring the King and Queen of The Netherlands in 2018, she did so wearing two magnificent jewels. The Lover's Knot Tiara made for Queen Mary in 1913, inherited by Her Late Majesty The Queen and gifted to Princess Diana, whose indelible style was arguably fused to it. Also, Queen Alexandra's wedding necklace, worn in 1863 during her marriage to Edward VII and who in her day was also a glamorous trendsetter. With a quiet insouciance, Kate was bringing these jewels back to life and reminding us of their historical significance. Jewellery is a language that the British Royal Family has always spoken elegantly, and Kate's statement on that day spoke volumes. She has come into her own as a force to be reckoned with, and the jewels she chose to express that were both created by Garrard.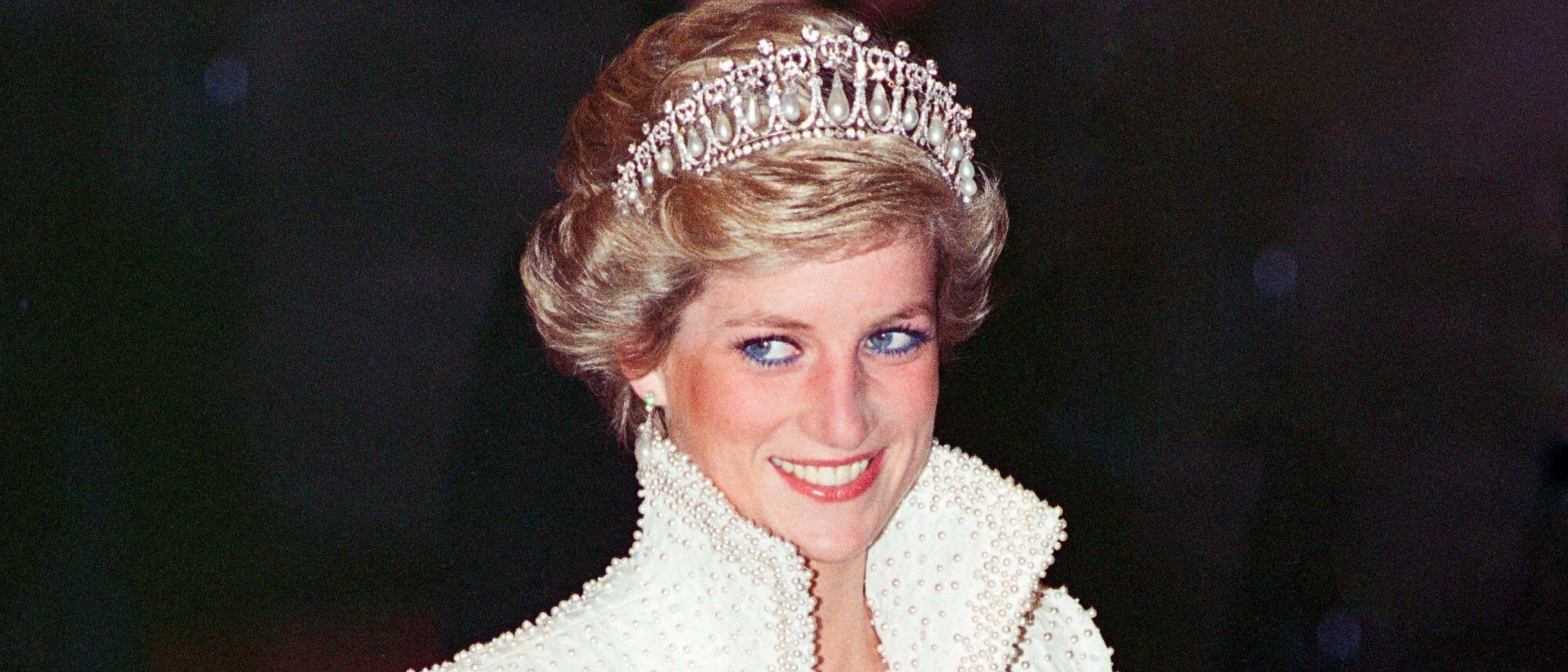 "For a jewel to become timeless, it needs great craftsmanship and a balance between the proportions, materials and design," says Claire Scott, Design and Development Director at Garrard. "Then it must be worn by someone special to achieve legendary status." The tiara has fat pearls hanging like ripe fruit from a row of diamond-encrusted, curved hearts, an enduring motif for the House that appeared in perhaps its most illustrious commission of all time – the Sovereign's Sceptre, where it holds the Cullinan I.
The necklace with its diamond loops was a particular favourite of the Queen Mother, who famously wore it to her daughter, Her Late Majesty Queen Elizabeth II's wedding. It was originally part of a parure that included a brooch, earrings and a tiara, thought to be inspired by jewels seen at the nuptials of Emperor Napoleon to Empress Eugenie. This classical combination of natural pearls with white diamonds has always anchored and enhanced the power of the monarchy.
---
"It's important that these designs come out of the safe to be worn."
Sara Prentice,
Creative Director
---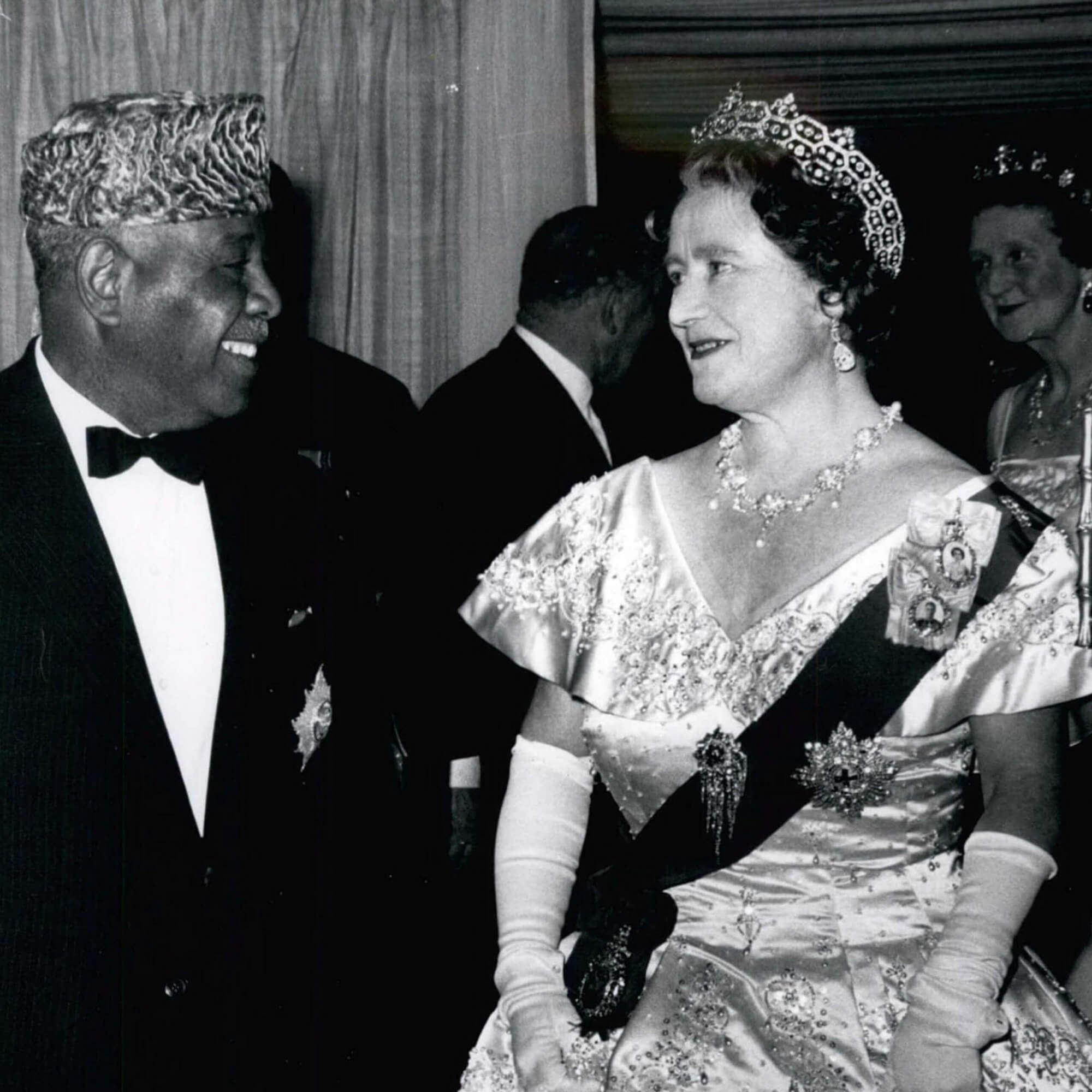 In a very modern sense, the wearing of inherited designs ties in with the current taste for upcycling or modifying a jewel and turning it into something new. The Queen Mother, for example, extended Alexandra's necklace to make it easier to wear, and Garrard is often handed family heirlooms to update like this. "It's important that these designs come out of the safe to be worn," says Sara Prentice, Creative Director of Garrard. "We're an all-female design team with the woman we are designing for in mind. Comfort and luxury, for us, go hand in hand."
Catherine, Princess of Wales and her effortless display is the end result of an expertise stretching back centuries at Garrard. As Kate mingled at the Palace in her ruched, powder-blue Alexander McQueen gown, gems glistening, there were echoes of her late mother-in-law Diana, formerly Princess of Wales. Both have the same graceful style and the Lover's Knot Tiara, after all, was one of Diana's most-loved jewels. Garrard was appointed Crown Jeweller by Queen Victoria in 1843 and has served every British Monarch since, including this new generation of powerful women. Its clients aren't all princesses, technically, but they are in spirit.
---
About the Author

Melanie Grant is a curator, stylist and writer whose specialist subject is the art of jewellery. A journalist for more than 20 years, she recently authored the coffee table book Coveted, published in 2020, and sits on the boards of New York Jewelry Week and the Black in Jewelry Coalition. The British Society of Magazine Editors gave her an award in 2021 and she made her first piece of jewellery with the Elisabetta Cipriani Gallery in November 2021 called 'Self'.