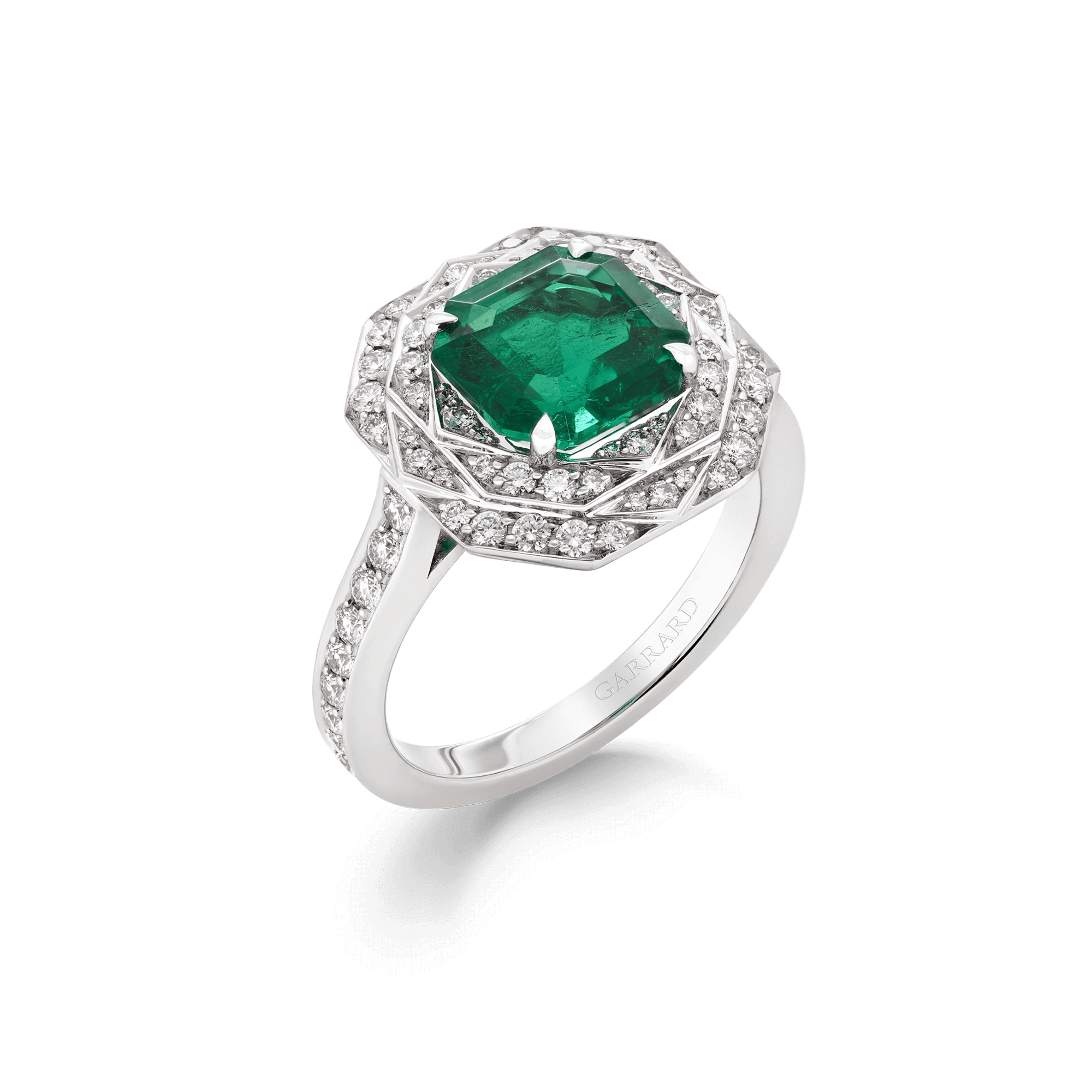 Jewelled Vault
Jewelled Vault 2.52ct Emerald Cut Colombian Emerald Ring
In 18ct White Gold with Diamonds
With its linear shape and intense green hue, a 2.52 carat emerald cut Colombian emerald makes a stunning centrepiece in our Jewelled Vault ring. Glowing a vivid bottle green, the emerald's elongated silhouette is mirrored in the sculptural diamond surround, which is arranged in geometric layers of scintillation.
Rarefied and always remarkable, Garrard sources only the finest Colombian emeralds displaying a vibrant green colour, even saturation and high degree of transparency for the Jewelled Vault. Read more
* Prices exclude local duties and taxes
If you have any special requirements, such as a specific date for which you require the item, please contact us to discuss options.
+ 18 carat white gold with an emerald and diamonds
+ Ring Size 54
+ Gübelin certified 2.52 carat emerald cut Colombian emerald, minor oil
+ 80 round diamonds totalling 0.68 carats
+ Can be resized +/- one size, please allow 2-3 weeks (for other sizes, allow a lead time of eight weeks)