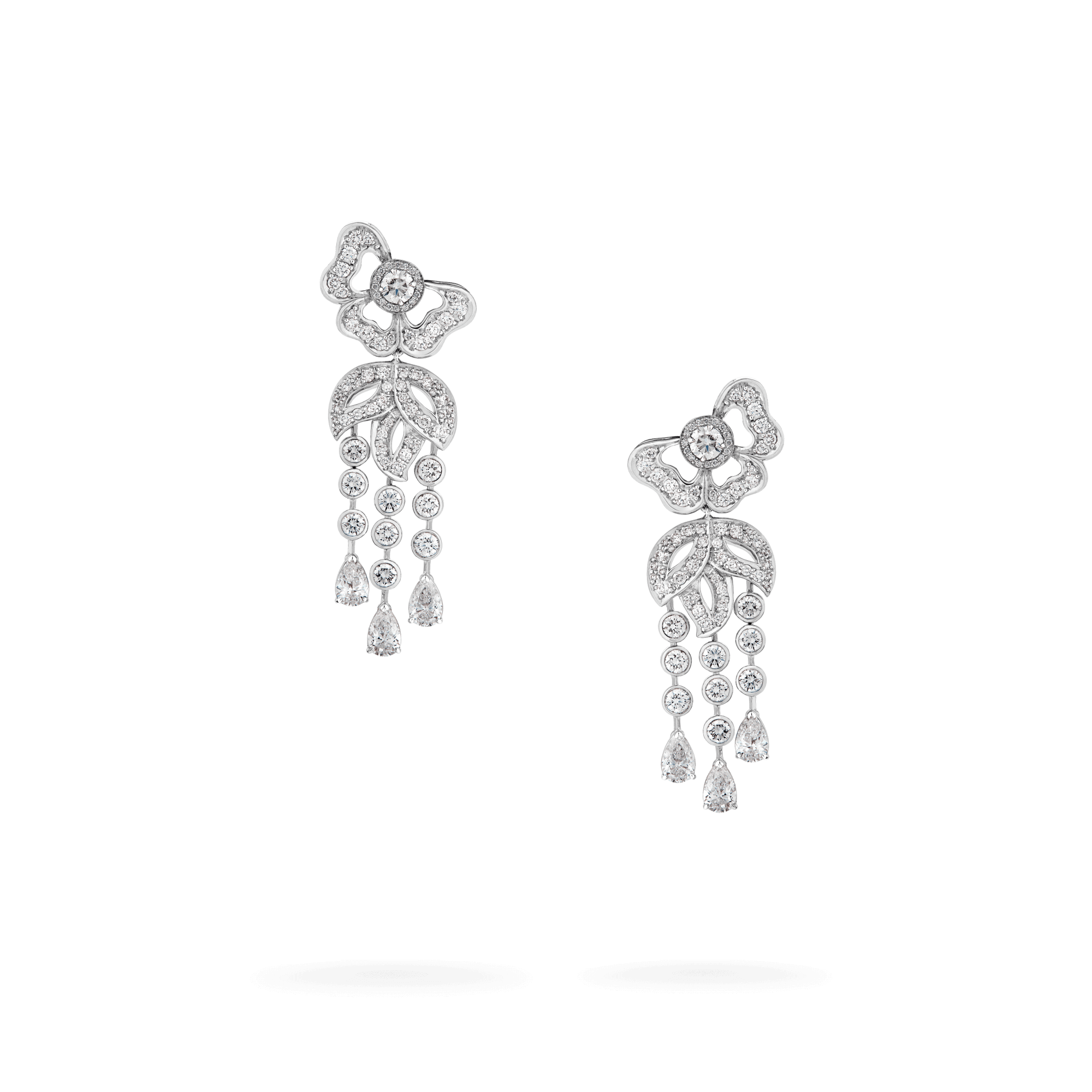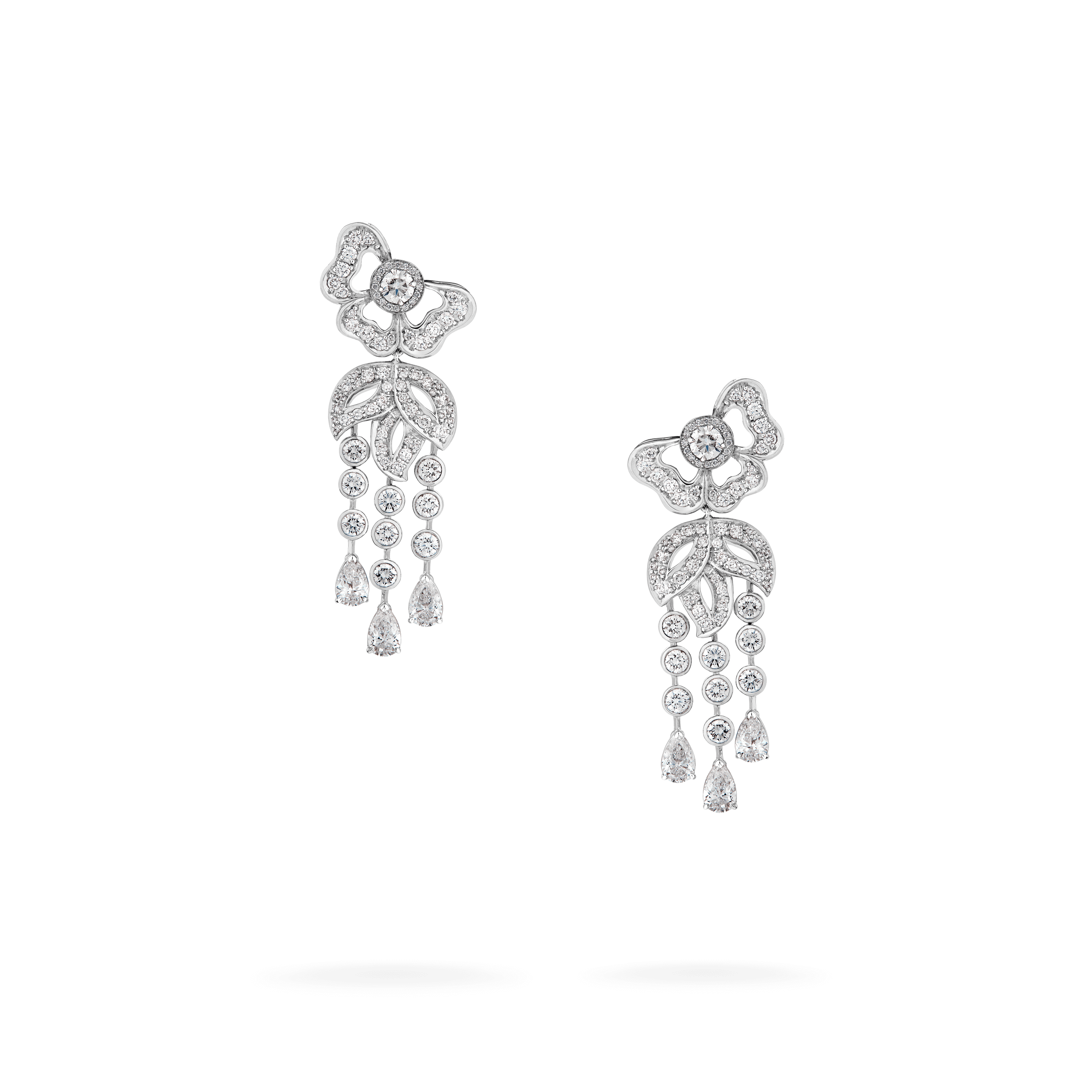 Rose Garden Suite
Rose Garden High Jewellery Diamond Drop Earrings
In 18ct White Gold
The ruffled petals of an English rose unfurl above sculpted diamond petals in our Rose Garden high jewellery drop earrings. Showcasing the design ingenuity for which Garrard is renowned, the leaves, accentuated with diamond fringes, lead to pear shape diamond drops.
Our Rose Garden diamond earrings are part of the Rose Garden high jewellery suite, which also includes a pearl necklace and a diamond bracelet. Read more
* Prices exclude local duties and taxes
Please get in touch if you are interested in purchasing this piece or would like to find out more.
+ 18 carat white gold with diamonds
+ 160 round diamonds totalling 3.39 carats
+ Six pear shaped diamonds totalling 1.96 carats
+ Total diamond weight: 5.35 carats
+ Total length: 50mm