Bespoke High Jewellery Commissions
An exciting experience, a world of possibilities
Commissioning Garrard to create a bespoke piece of high jewellery is an opportunity for you to watch as your ideas and inspirations evolve into an exquisite piece that is the perfect expression of your vision, infused with the Garrard DNA.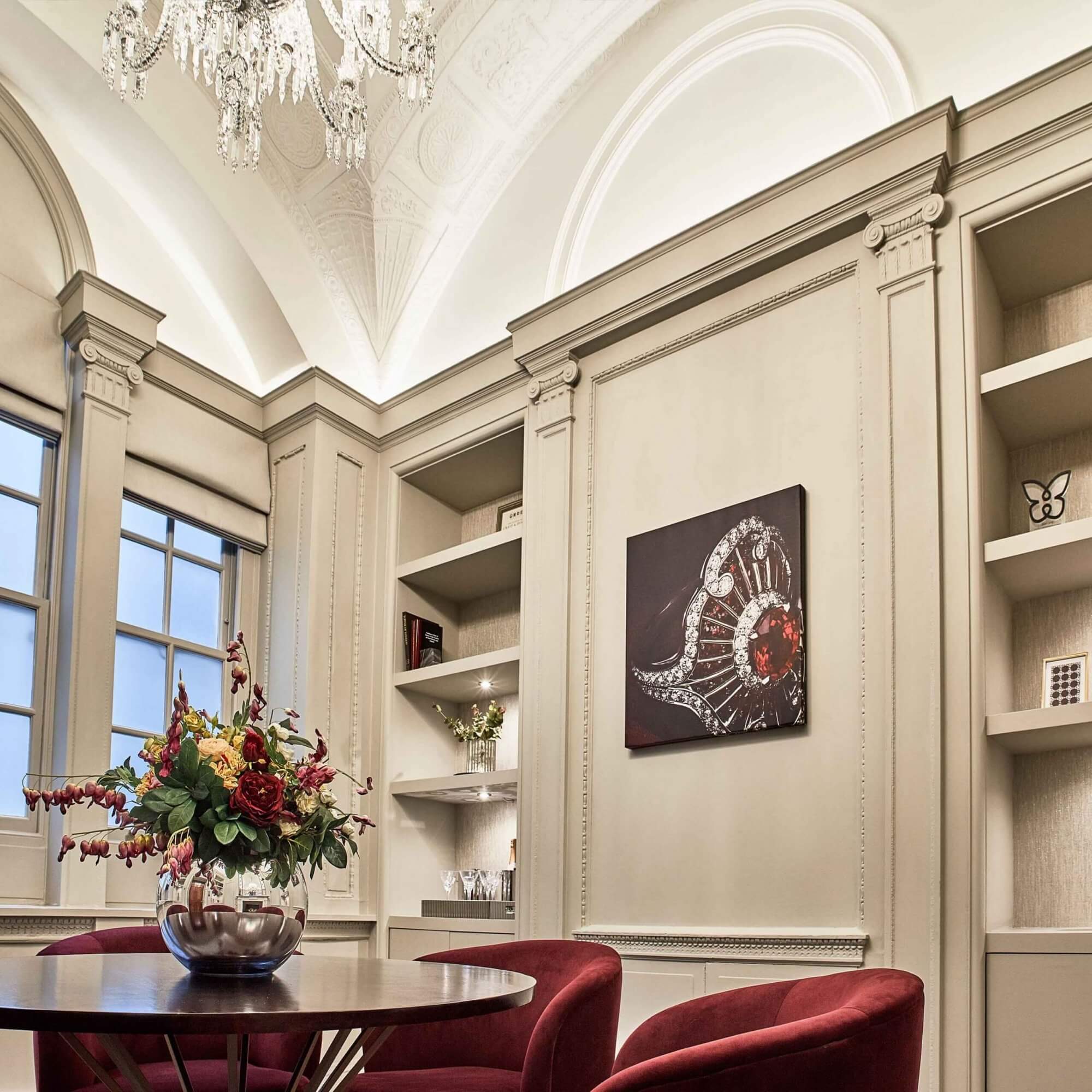 A Private Invitation
The bespoke experience begins with an invitation to visit our flagship store in London for a one-on-one appointment. An opportunity to explore colour, proportion, setting and style, and introduce you to Garrard's exquisite diamonds and coloured gemstones, our designers are expert at channelling loves and passions into a high jewellery piece to wear and treasure.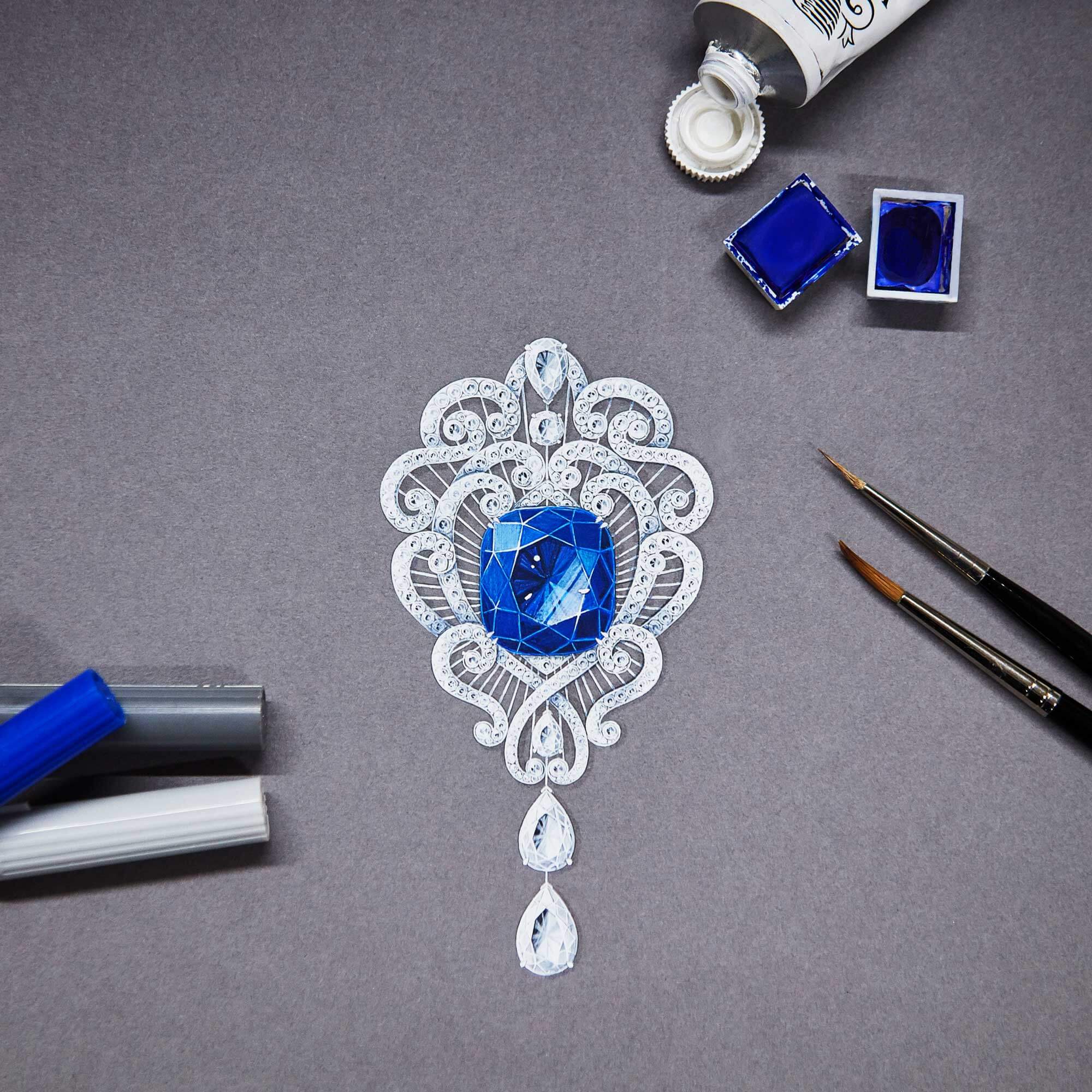 The Bespoke Design Process
A detailed, iterative process, our designers will translate everything they have learned about you into a beautiful, completely unique design that perfectly encapsulates you and your personal preferences. Only when you are completely satisfied with the design will our master artisans begin handcrafting your bespoke piece.

By Women, For Women
Led by Creative Director Sara Prentice, each member of our all-female design team intuitively understands the very personal relationship between women and jewellery. They know that women are looking for originality, versatility and style alongside exquisite craftsmanship and exceptional design when they collaborate with Garrard on a private high jewellery commission.
Royal Seal of Approval
The history of our royal patrons and their bespoke high jewellery commissions is recorded in our royal ledgers, which remain at 24 Albemarle Street to this day. They give a fascinating insight into some of the most extravagant bespoke jewels ever created by Garrard, including the Lover's Knot Tiara commissioned for Queen Mary in 1913 and the Girls of Great Britain Tiara, which is worn by HM The Queen on the front of every Bank of England banknote.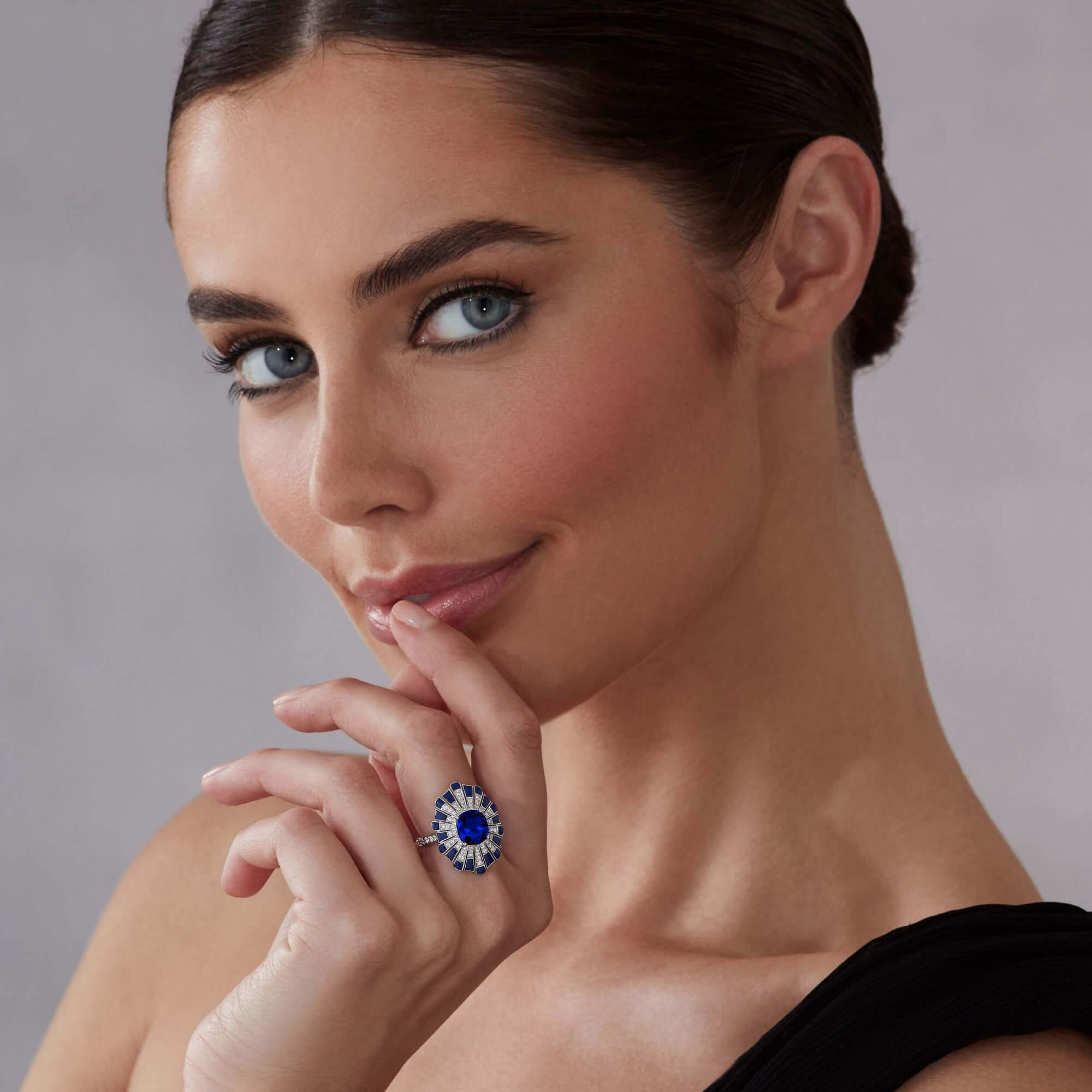 Coloured Gemstone Expertise
We have long been an authority in coloured stones and have played a starring role in the setting of many renowned gems. Like the spectacular, intense blue sapphire at the heart of Princess Diana's engagement ring, each of our coloured gems is hand-selected for its extraordinary character, richly saturated colour and exceptional quality.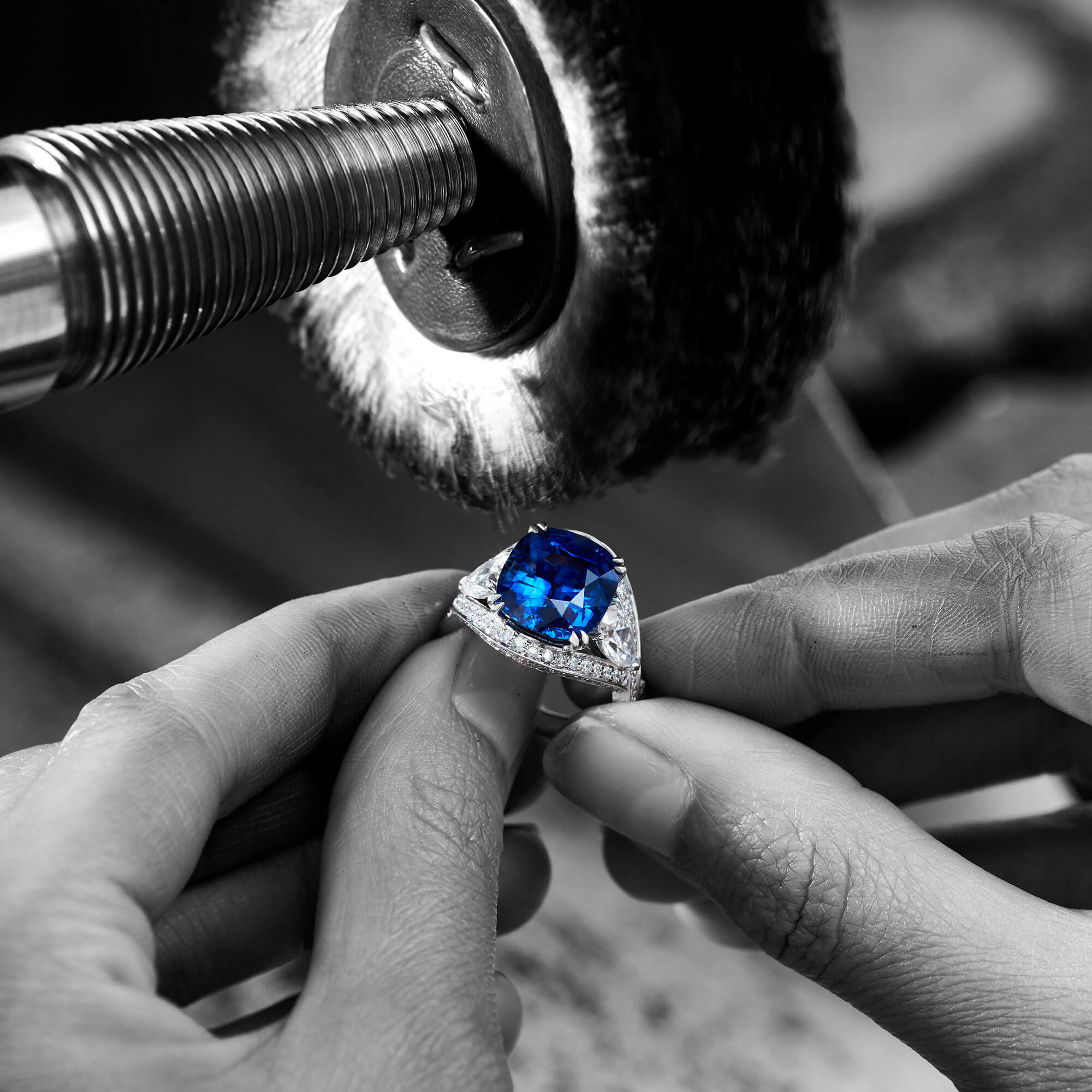 Handcrafted in Mayfair, London
Nowhere is Garrard's remarkable legacy of exceptional craftsmanship and savoir-faire more apparent than in our Albemarle Street atelier. Here, in an area of London renowned for its high jewellery, our master artisans transform noble materials into the most exquisite one-of-a-kind creations using time-honoured techniques, unchanged for centuries, complemented by the latest design technology.
Create Your Own Garrard Jewel
To discuss a new jewellery commission or to find out more about our bespoke service at Garrard, please get in touch.