Bespoke Trophies & Medals
Notable for their classic proportions, meticulous silversmithing and exceptional artistry, discover how the tradition of excellence that is at the very heart of our House informs every bespoke commission and ensures our expertise in trophy-making remains unrivalled.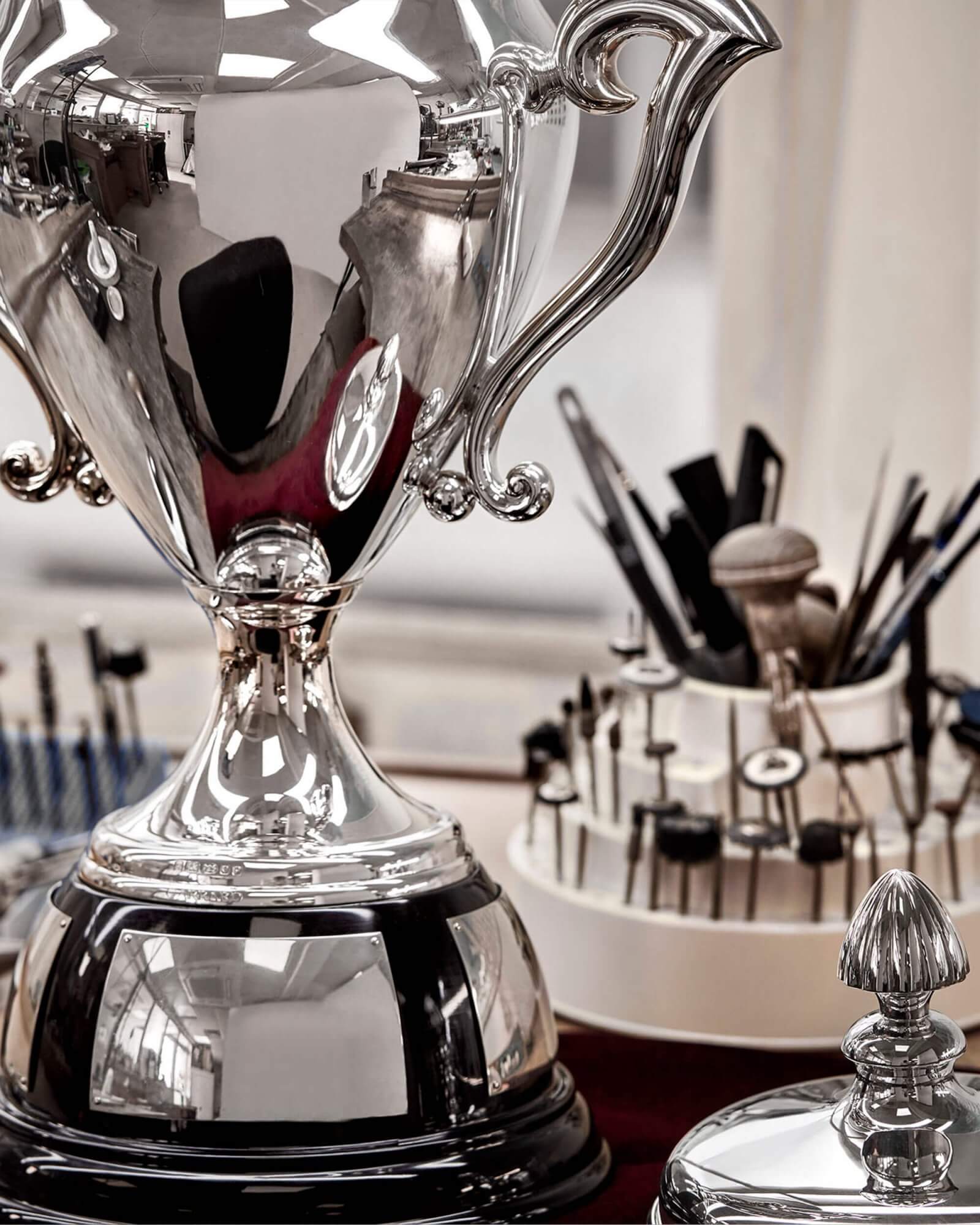 Custom Made by Master Silversmiths
Garrard was founded by silversmith George Wickes, whose skill and attention to detail were legendary. His legacy lives on today through our master artisans, who bring each trophy to life using the same time-honoured silversmithing techniques that have remained unchanged throughout our history.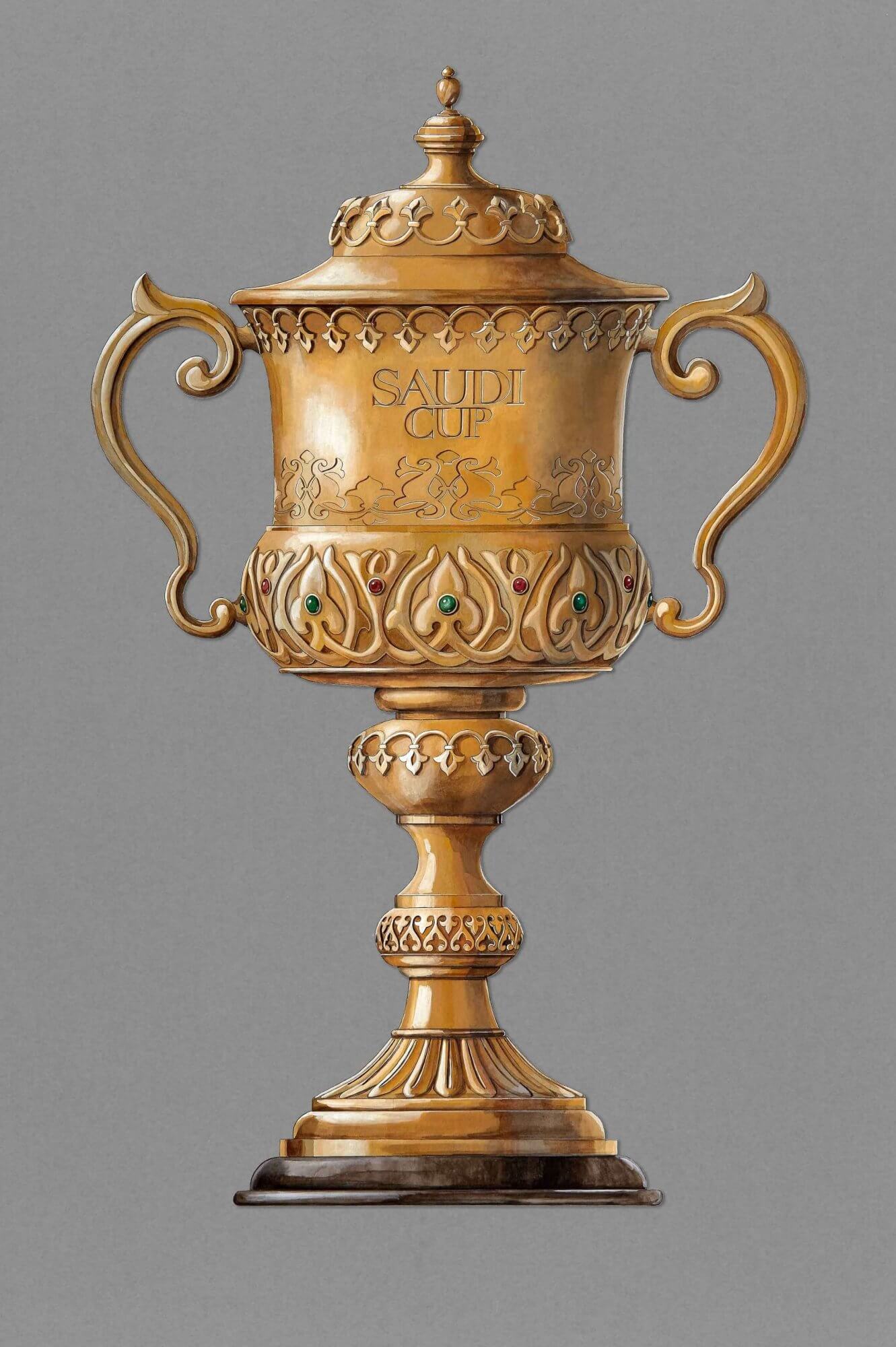 Celebrating Sporting Excellence
We receive requests from all over the world to design trophies for esteemed newcomers to the sporting calendar and welcome commissions for any kind of event. Recent bespoke creations include the Bahrain International Trophy, the Belmont Oaks Trophy and the Saudi Cup, a symbol of triumph that stands over 1m tall.
Winning Designs
The same designers who are responsible for conceiving each piece of jewellery at Garrard oversee our bespoke trophy commissions. With an almost limitless number of design options, they are highly accomplished at realising trophies that perfectly capture the significance, symbolism and status of an event.
Perpetual Trophies
Many of the world's most iconic perpetual trophies were created by our master silversmiths. Held by the winner until the next event, we are often responsible for their upkeep and restoration, alongside the creation of replicas for winners of perpetual trophies who want their victory to be immortalised forever.
Medals & Medallions
Another of our specialities, we also receive bespoke commissions for sporting medals and medallions. Beautifully designed and crafted to reflect the philosophy and vision behind an event, recent commissions include the medals given to winners at the Invictus Games, created in close consultation with Harry, Duke of Sussex.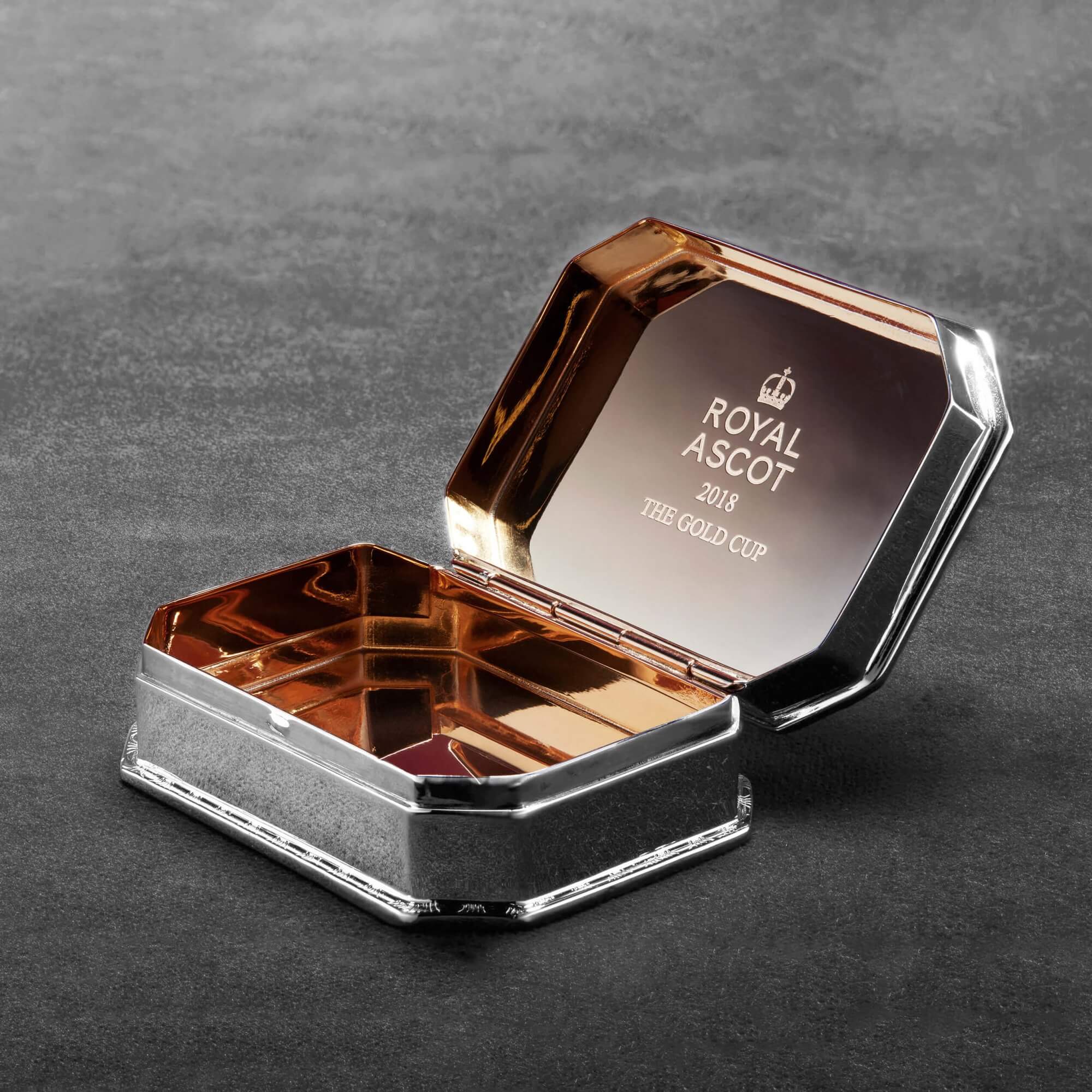 Sporting Keepsakes
For participants of prestigious sporting events, our bespoke sporting mementos in sterling silver provide a precious keepsake of the occasion. From elegant cufflinks to classic snuff boxes and silverware, designs can be custom made to suit a specific event and hand-engraved with a personal message.

Our Bespoke Service
Our bespoke trophy-making services can be tailored to match a specific budget and event date, with our in-house team on hand to guide you through the design options, allowing you to select from a range of materials, sizes and styles. To discuss a bespoke commission, including medals and sporting mementos, please get in contact with our Corporate Services team.