Jewellery
Our Signature Collections
Combining superb craftsmanship and creativity, our fine jewellery collections are designed to be worn, seen and enjoyed every day.
Feel the Power of Wings
INTRODUCING WINGS RISING
​
A Garrard icon for 20 years, Wings Rising ushers in a new era for the Wings collection.​
Shop by Collection
Discover much-loved collections and signature designs showcasing the finest coloured gemstone and diamonds.
Explore Our Curated Shops
A new way to browse
Curated by our designers to help you find the perfect Garrard jewel, browse our jewels by colour, precious metal, occasion, style and more.
Fine Jewellery by Category
Browse our collections by jewellery type. Choose from beautifully designed rings, necklaces, earrings, bracelets and bangles.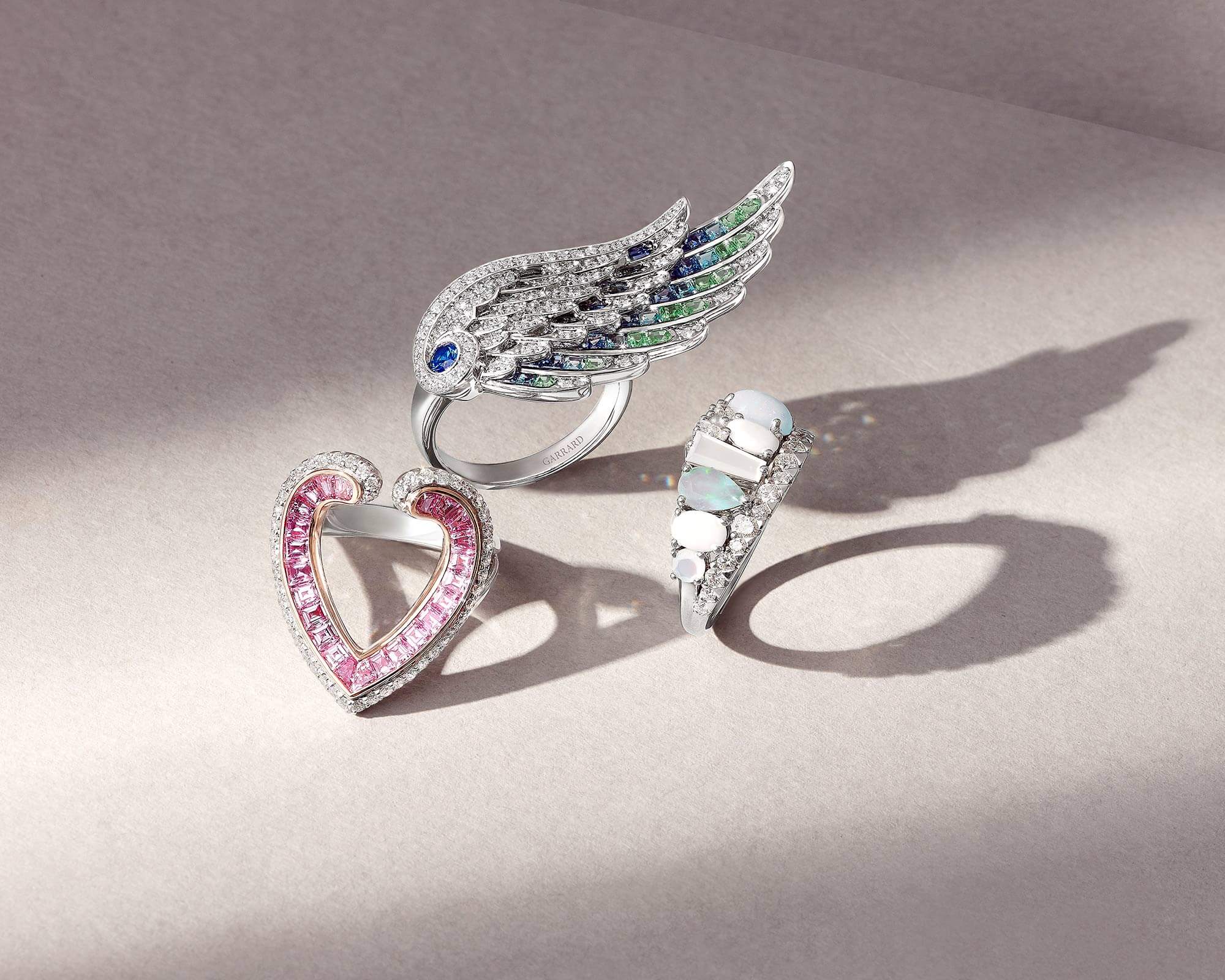 Shop by Gemstone
From exquisite white diamonds to vibrant blue sapphires, vivid crimson rubies to colourful ornamental stones, use the gemstones you love to guide your browsing.