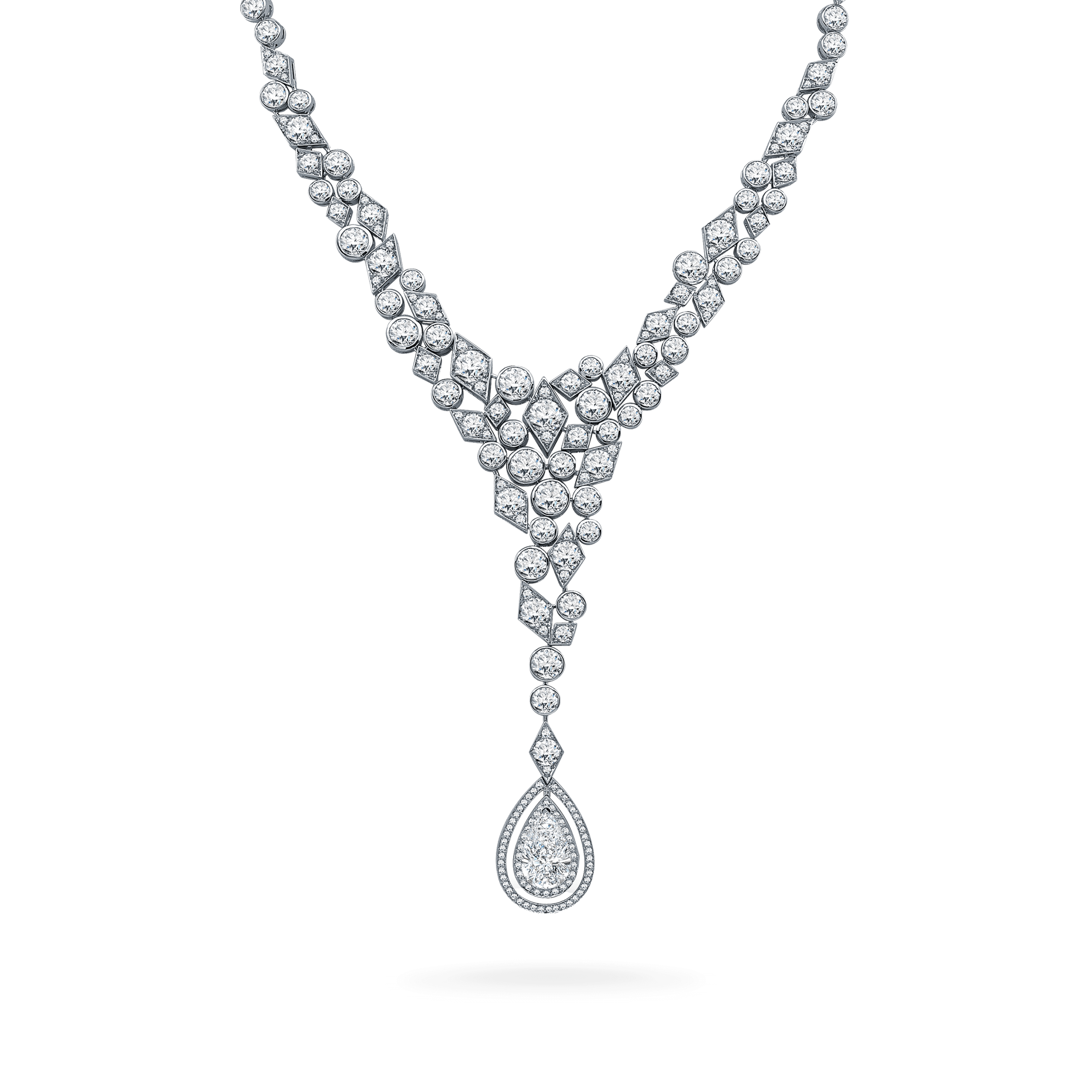 Albemarle Abstract Suite
Albemarle Abstract Convertible High Jewellery Diamond Drop Necklace
In 18ct White Gold
A superb display of graphic scintillation, more than 21 carats of diamonds tumble down the neckline in our Albemarle Abstract high jewellery necklace. The asymmetric composition of round and geometric shapes has been carefully considered to fit seamlessly side by side, bringing a beautiful softness to the edges of the necklace as they taper to a dramatic point. Showcasing the versatility for which Garrard is renowned, the necklace can be worn in two ways, with or without the detachable 1.23 carat pear shape diamond drop.
Inspired by the pattern of diamonds that encircles the base of the Girls of Great Britain and Ireland tiara – the same tiara worn by HM Queen Elizabeth on the front of every British banknote – our designers continue to explore the Garrard Windsor motif in exciting new ways. The Albemarle Abstract high jewellery necklace is part of a suite of jewels that also includes a collar necklace, drop earrings and a bracelet. Read more
Please get in touch if you are interested in purchasing this piece or would like to find out more.
+ 18 carat white gold with diamonds
+ GIA certified 1.23 carat G VS2 pear shape diamond
+ 259 round diamonds totalling 20.26 carats
+ Total diamond weight 21.49 carats
+ Necklace length: 41cm
+ Length of pendant drop: 6.5cm