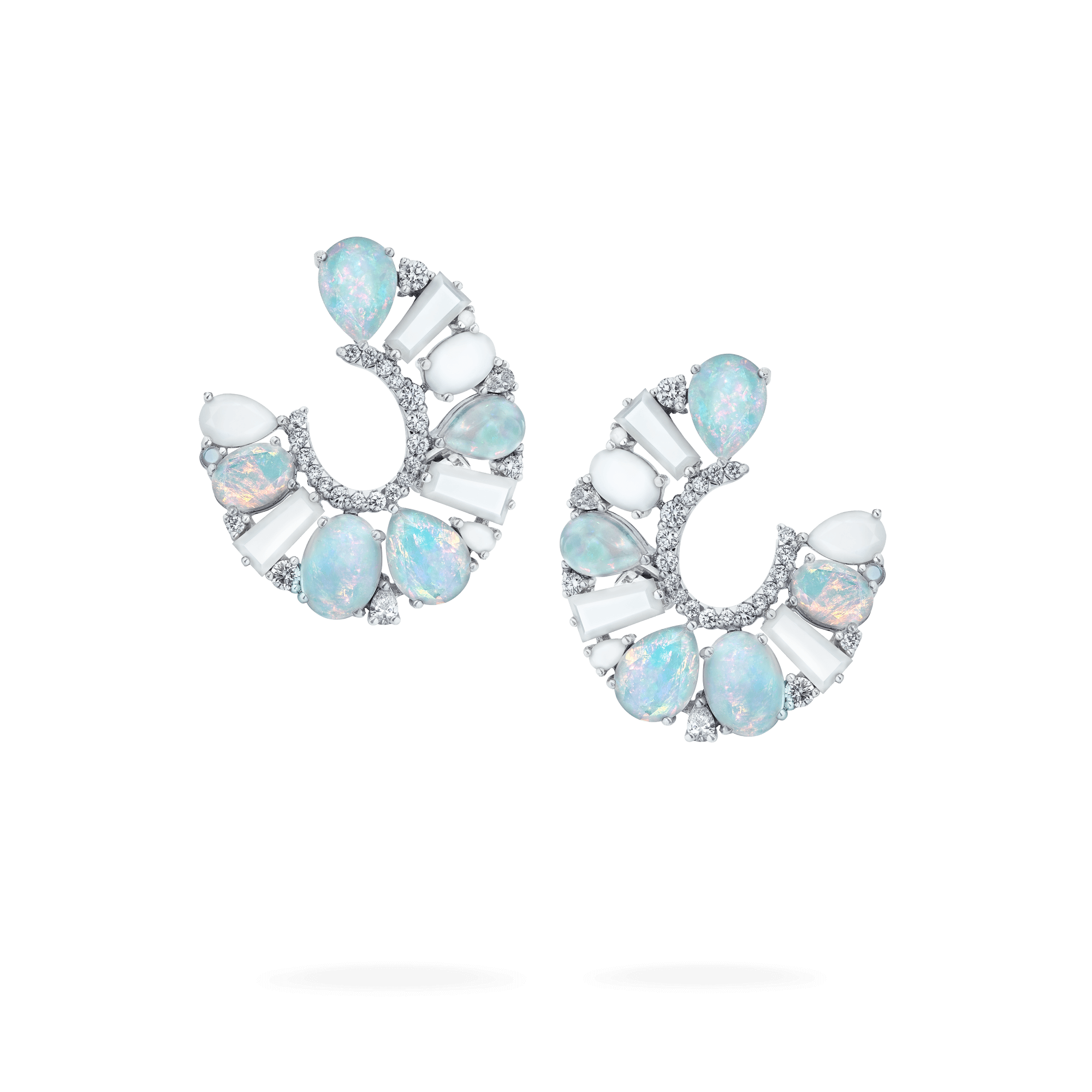 Blaze
Blaze White Diamond, White Opal, White Agate And White Mother Of Pearl Hoop Earrings
In 18ct White Gold
The Blaze white hoop earrings introduce a new approach to a Garrard icon. Clusters of white gemstones trace the oval silhouette, revealing an open space within, perfectly accentuating the eclectic mix of different cuts and shapes of diamonds, opals, mother of pearl and white agate.
Blazing a bold and fearless look filled with confidence, purpose and beauty. The striking combinations of faceted and cabochon gemstones ignite in a riot of colour, masterfully inverting Garrard's classical cluster motif. Read more
Please get in touch if you are interested in purchasing this piece or would like to find out more.
+18 carat white gold with diamonds, opals, mother of pearl and white agate
+ 48 diamonds totalling 0.78 carats
+ 12 opals totalling 4.97 carats
+ Six white mother of pearl totalling 1.46 carats
+ Eight white agate totalling 2.33 carats
+ Post and clip fastening
Each Garrard creation is unique. As a result, size and carat weight may differ slightly from one piece to another.