Sustainability at Garrard
Positive Luxury
At Garrard we believe that sustainability makes our business stronger. It underpins everything we do, from how we source our silver, gold and gemstones to our supplier charter, which ensures our partners' practices and priorities are in line with our own.
Butterfly Mark
In 2017, we were awarded the Butterfly Mark by Positive Luxury for our company-wide commitment to sustainability. A third party accreditation mark awarded to luxury brands with a positive social and environmental impact, the Butterfly Mark lets our clients and peers know we are a brand to trust. In 2022, for the third time, we retained the right to use the Butterfly Mark.
Responsible Sourcing
Responsible sourcing is extremely important to us. All of our gold is either recycled or, when new, certified SMO (Single Mine Origin) or Fairtrade. Our diamonds, meanwhile, are acquired exclusively from suppliers who comply with the Kimberley Process, which ensures they are conflict-free.
Committed to Doing Good
Philanthropy is woven into the fabric of Garrard. In April 2020, we launched the Garrard Angels initiative to acknowledge the heroic efforts made by Britain's key workers during the pandemic and are committed to building rewarding, impactful partnerships with British charities, the most recent being Dallaglio RugbyWorks.
Working Towards Circularity
Today, all surplus gold at Garrard is recovered and recycled, and we also hold a Fairtrade gold license. The world's first independent ethical certification system for gold, it means that we are licensed to purchase Fairtrade gold for use in our creations.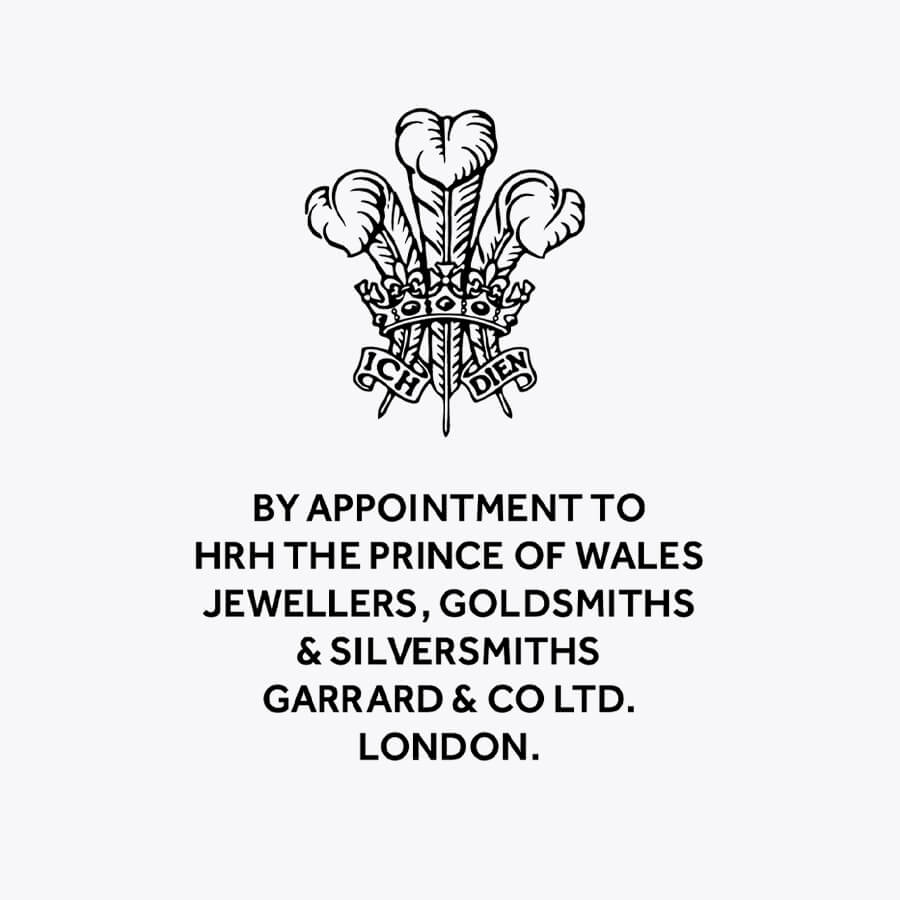 Royal Warrant Seal
Garrard holds a Royal Warrant as Jewellers, Goldsmiths and Silversmiths, appointed by the former Prince of Wales, HM King Charles III. Driven by His Majesty's long-standing passion for the environment, earning and maintaining the Royal Warrant is a stringent process that requires us to meet strict sustainability criteria.
Our Urban Garden
On the roof of our flagship Albemarle Street store, an urban garden is flourishing, with three areas of pollinating plants and two beehives buzzing with close to 100,000 honey bees. Opened in 2021 in collaboration with Plan Bee, the garden is designed to support biodiversity in urban areas and make a positive difference to the declining bee population in Britain.
The Future
Looking ahead, we are committed to building a sustainable future for our business and the wider jewellery industry. By evolving and expanding our existing practices, embracing new ones and setting ourselves ambitious targets, we will be able to operate even more ethically in the years ahead.