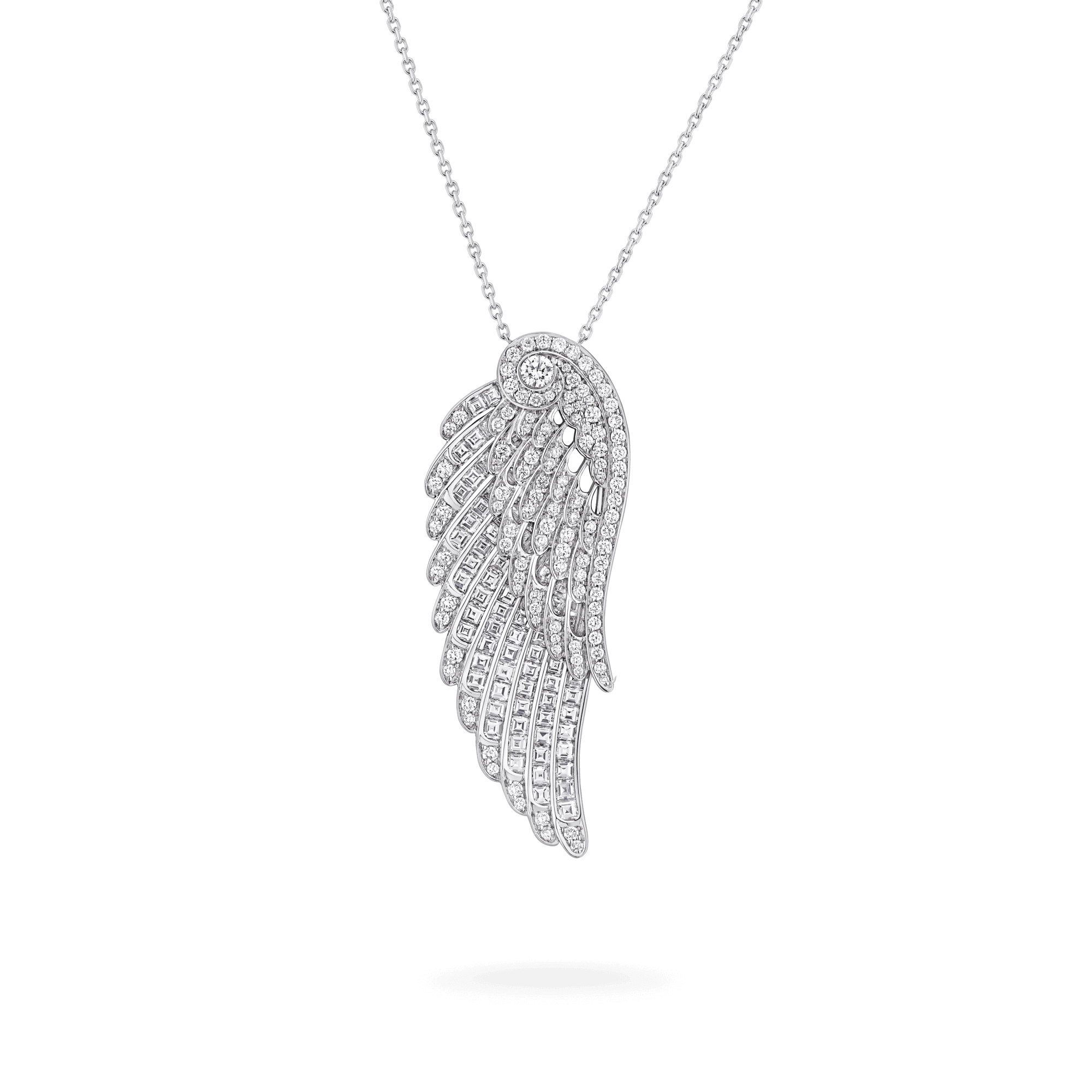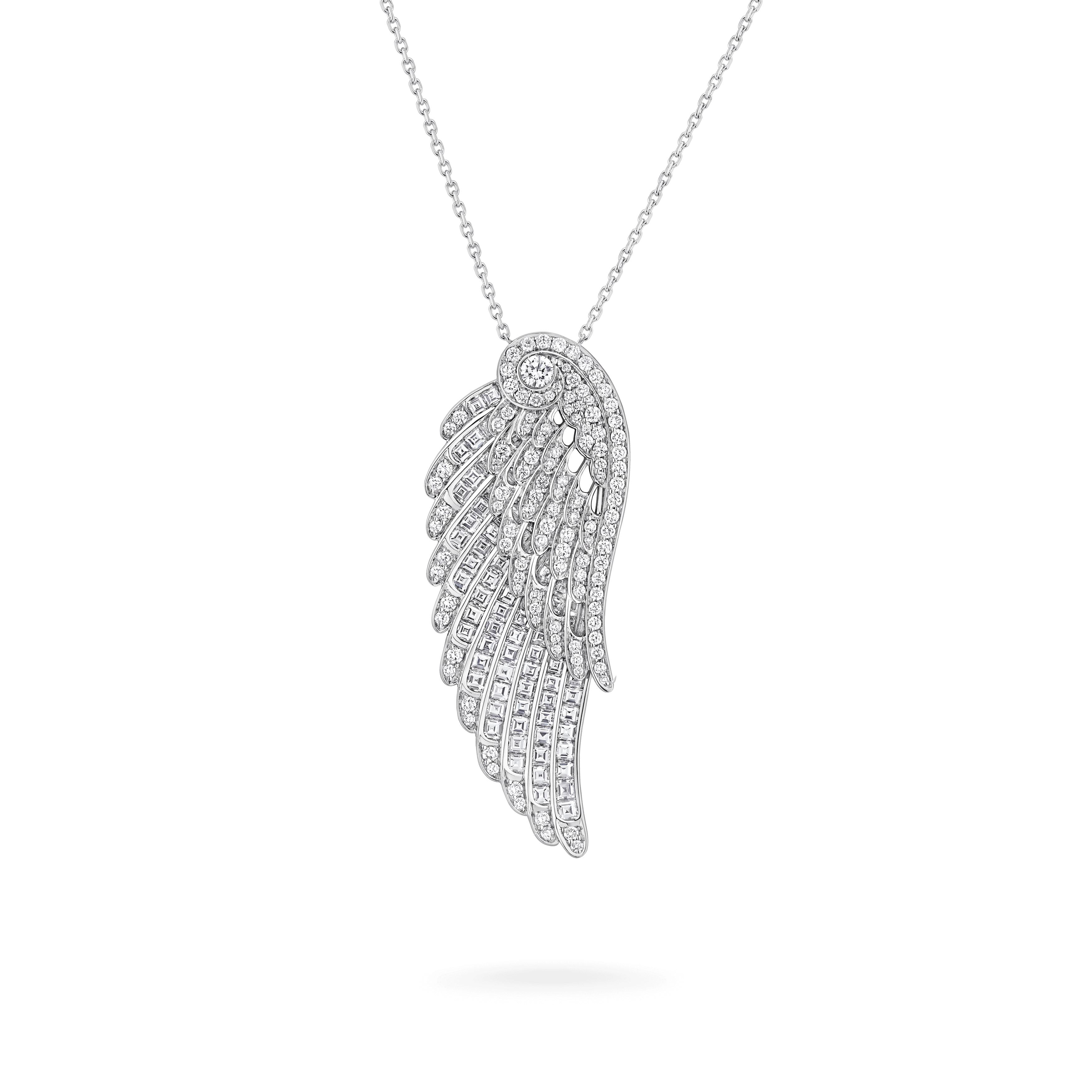 Wings Embrace
Wings Embrace Dove Slider Pendant
In 18ct White Gold with Diamonds,
Taking its inspiration from the snow-white beauty of a dove, our Wings Embrace diamond slider pendant features overlapping wings, beautifully scupted in white gold. The openwork design of the first, sparkling wing brings an ethereal lightness to this much-loved motif, while the calibré cut diamonds are individually cut by hand to create captivating, seamlessly shimmering feathers.
A powerful symbol of peace, purity and protection, the wings motif is a Garrard icon that has inspired a whole universe of jewels. Highlighting the definition of the feathers, calibré cut diamonds and coloured gemstones create a graceful and delicate counterpoint to the boldly feminine silhouette of the Wings Embrace collection. Read more
If you have any special requirements, such as a specific date for which you require the item, please contact us to discuss options.
+ 18 carat white gold with diamonds
+ 93 calibré cut diamonds totalling 4.16 carats
+ 152 round diamonds totalling 2.02 carats
+ Total diamond weight 6.18 carats