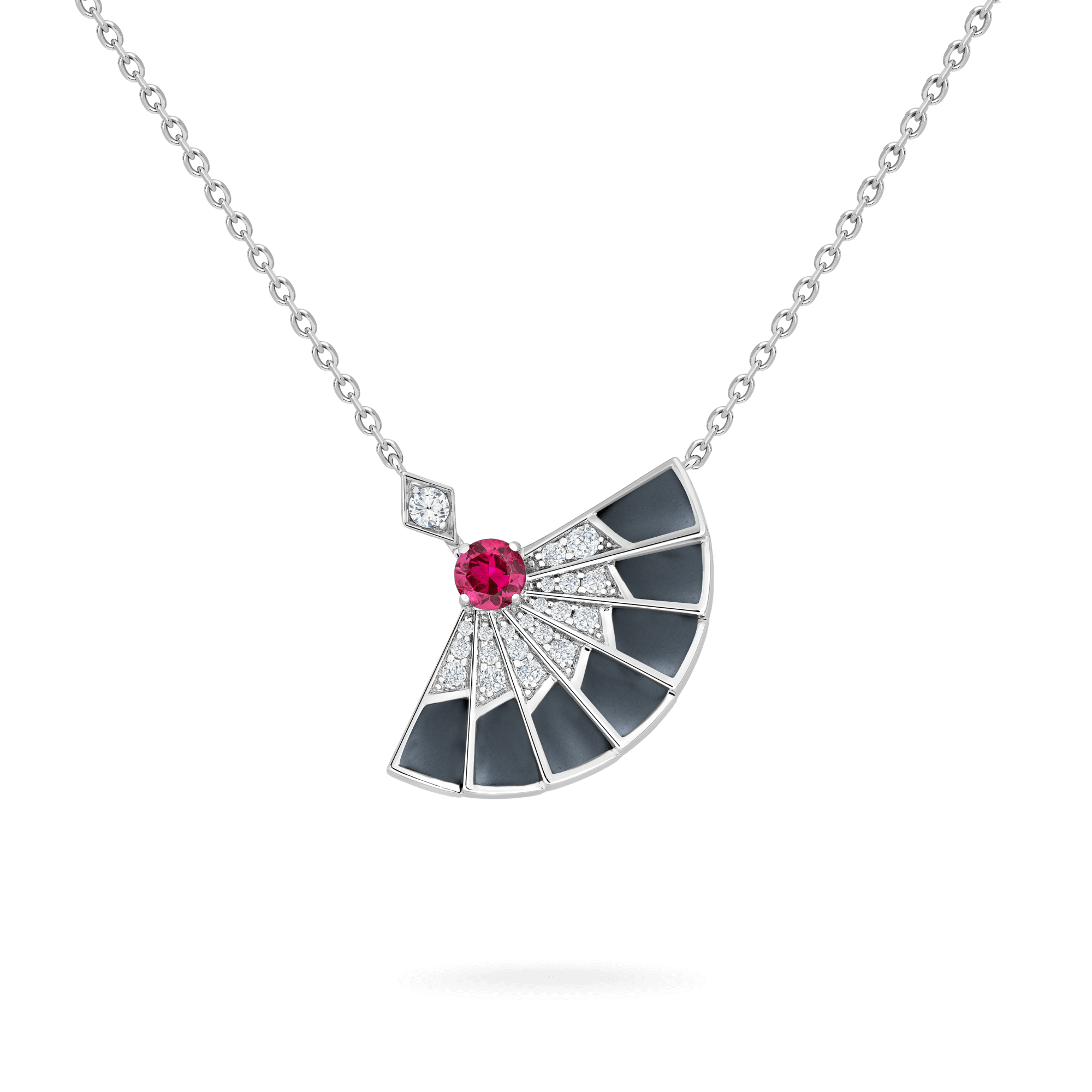 Fanfare
Fanfare Symphony Ruby and Hematite Pendant
In 18ct White Gold with Diamonds
The hard opacity of hematite inlay, inlaid to mimic the pleats of a fan, brings a tender beauty to our Fanfare Symphony pendant. Featuring a more stylised interpretation of the Fanfare motif, the elegant off-centre design is refreshingly contemporary, accentuated with a vibrant rubies and delicate diamond accents.
A captivating reminder of a fun-loving period in Garrard's history, our Fanfare Symphony jewels translate the flutter of a silk fan at a masquerade ball in harmonious pairings of coloured gemstones and ornamental hardstones. Read more
Every Garrard jewellery piece is truly special – an exquisite creation. This item is accompanied by a lead time of 13 weeks.
Please get in touch if you are interested in purchasing this piece or would like to find out more.
+ 18ct white gold with ruby, round white diamonds and hematite inlay
+ 1 round ruby weighing: 0.46cts
+ 7 pieces of hematite inlay
+ 21 round white diamonds weighing: 0.27cts
+ Total diamond weight: 0.27cts