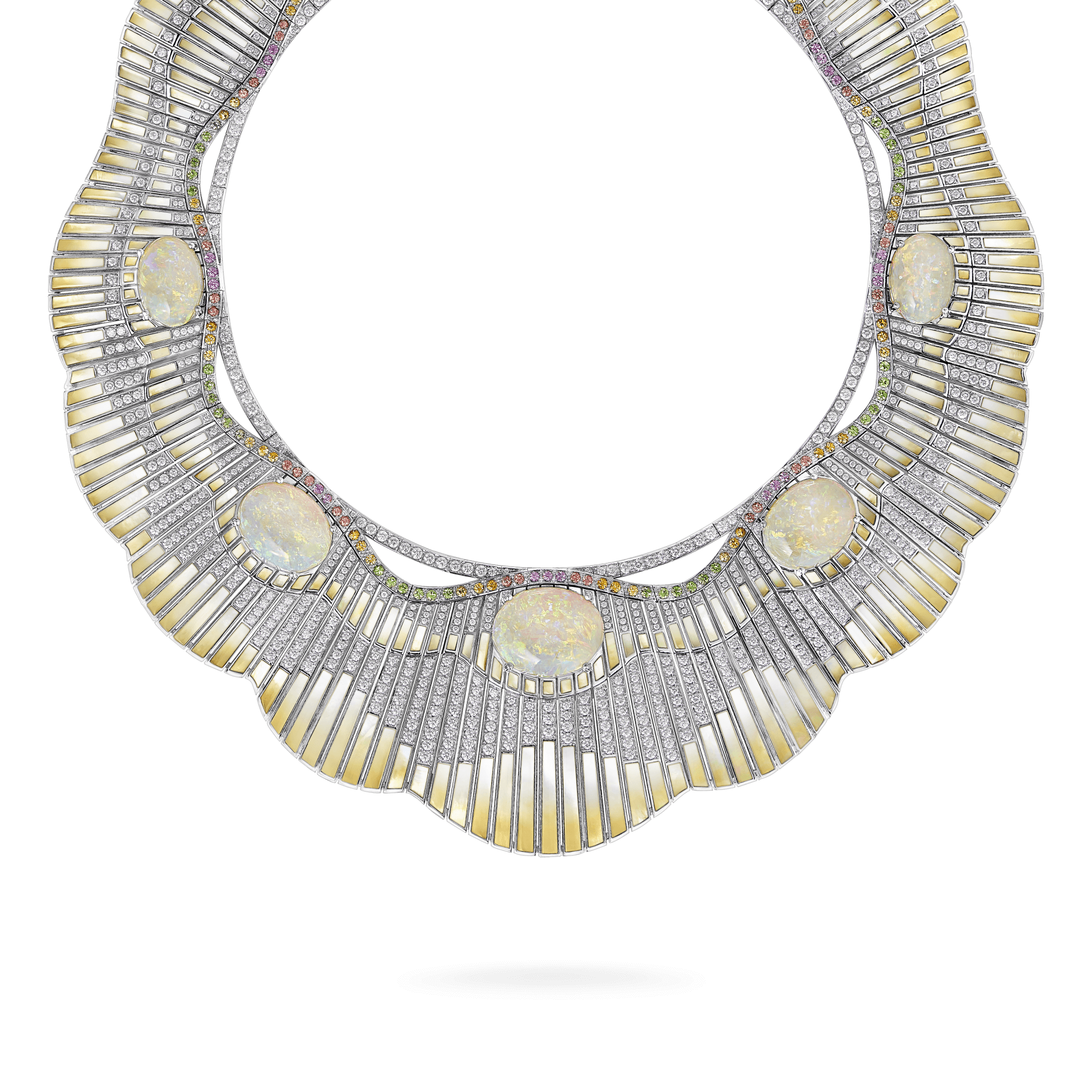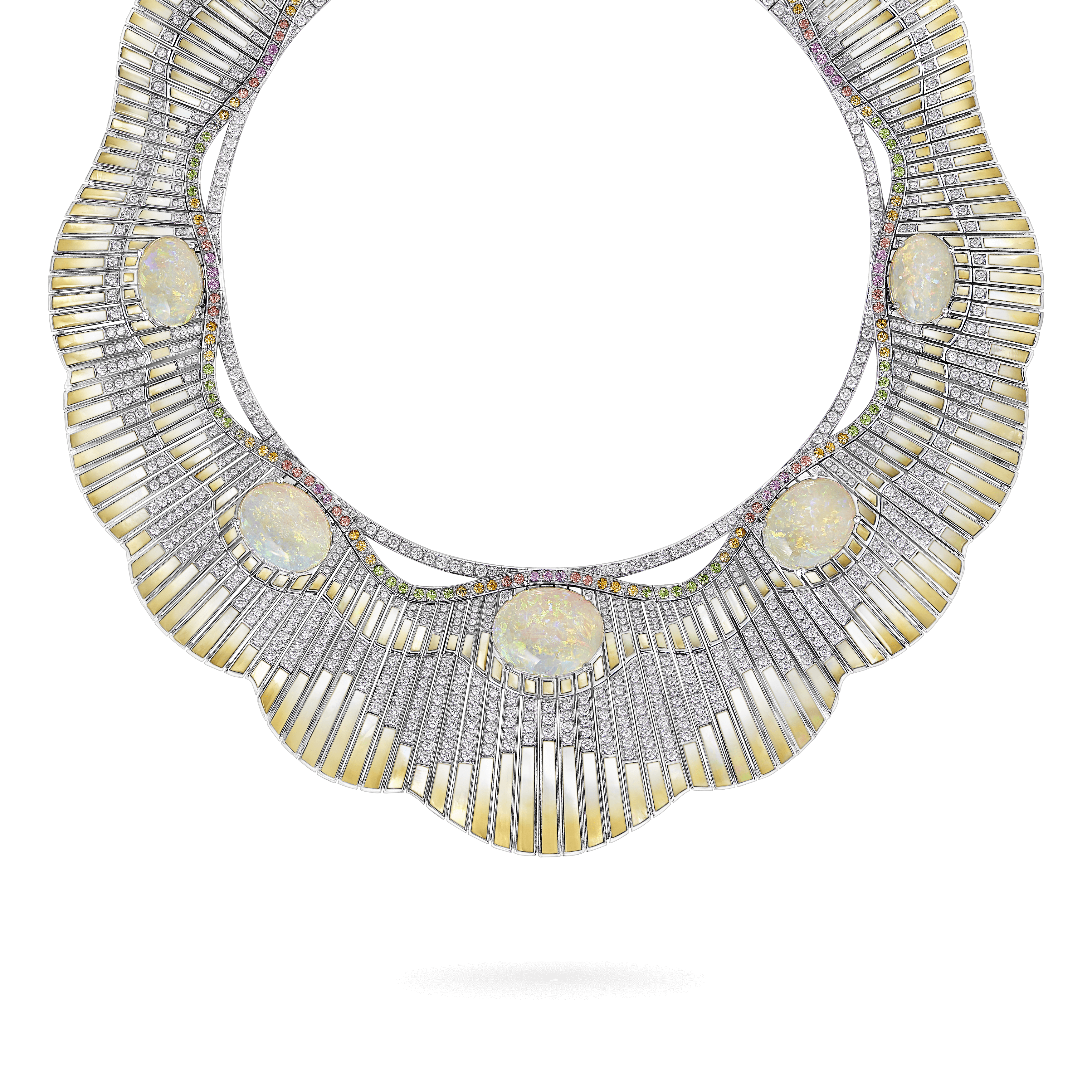 Northern Lights
Couture Northern Lights Necklace
In 18ct White Gold with Opals, Sapphires, Tsavorites, Diamonds and Mother of Pearl
Showcasing a superb collection of Australian cabochon opals, there is a beautiful fluency to the undulating curves of the Couture Northern Lights necklace. Mirroring the play of colours within the opals, a wave of multi-coloured gemstones is complemented by mother of pearl inlay, specially sourced for its unusual blend of hues. Transitioning from white to gold, each piece is cut by hand to ensure the colours are in perfect synchronicity as they radiate outwards.
A new category of high jewellery at Garrard, Couture presents a powerful and daring vision in which anything is possible. Showcasing a dynamic and bold mix of colours, gems and silhouettes, these exceptional jewels are designed to be worn with attitude and styled with spirit. Read more
Please get in touch if you are interested in purchasing this piece or would like to find out more.
+ 18 carat white gold with opals, diamonds, sapphires, tsavorites and mother of pearl
+ Five Australian cabochon opals totalling 62.89 carats
+ 806 round diamonds totalling 14.68 carats
+ 63 round multi-coloured sapphires totalling 2.71 carats
+ 35 round tsavorites totalling 1.28 carats
+ 320 pieces of gold-to-white mother of pearl inlay totalling 68.05 carats