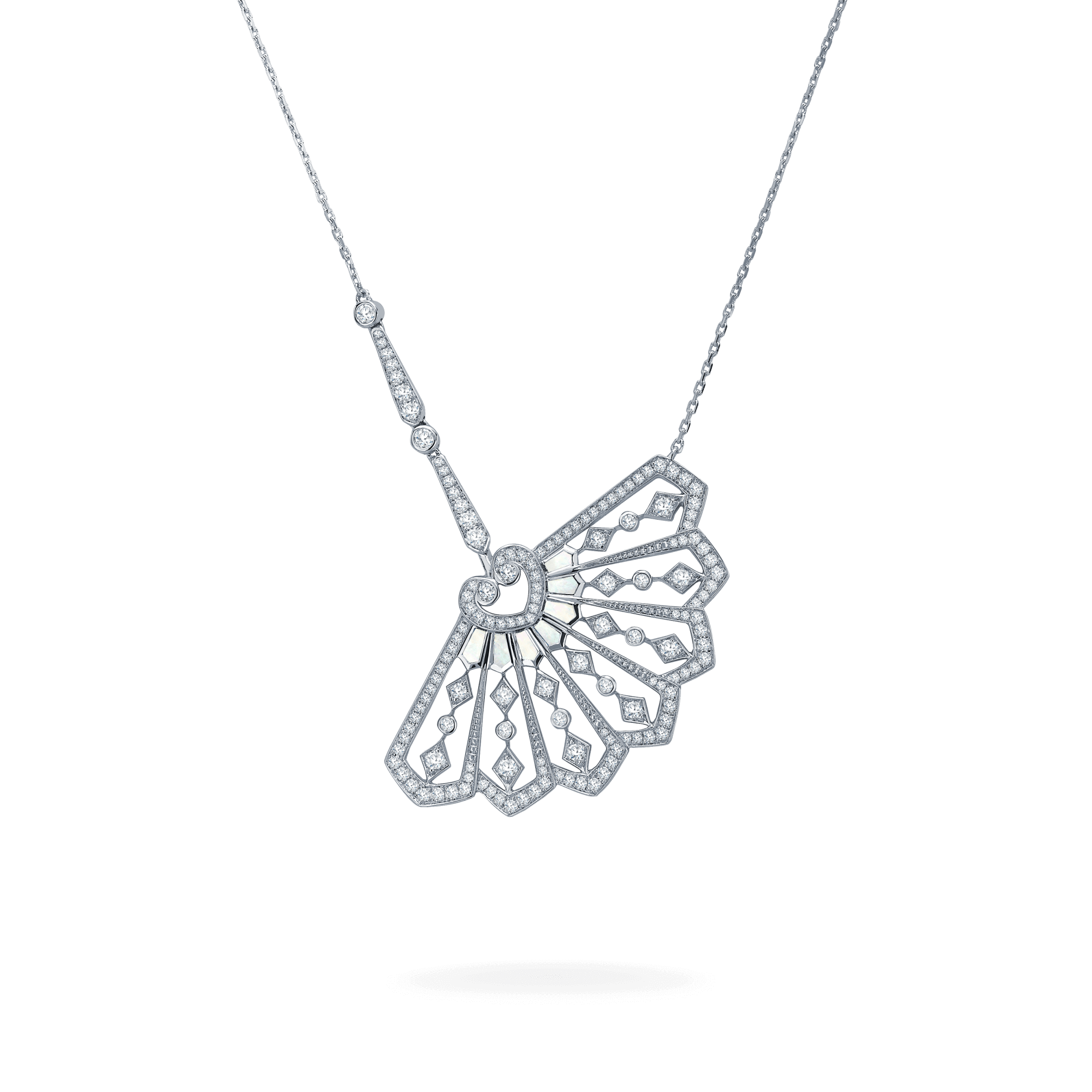 Fanfare
Fanfare Diamond and Mother of Pearl Pendant
In 18ct White Gold
Our Fanfare diamond pendant traces the graceful silhouette of a fan in scintillating diamonds. Inlaid with iridescent mother of pearl, the off-centre, openwork design in white gold captivates with its modern elegance and beautiful sense of movement.
Inspired by the precious fans carried by guests at the masquerade balls that were the height of fashion in our founding years, two Garrard signatures are seamlessly interwoven into the Fanfare fine jewellery collection: the scrolling heart shape Sovereign motif and the round and geometric Windsor motif. Read more
If you have any special requirements, such as a specific date for which you require the item, please contact us to discuss options.
+ 18 carat white gold with diamonds and mother of pearl
+ 143 round diamonds totalling 1.29 carats
+ Seven pieces of mother-of-pearl inlay
+ Presented on a 42cm diamond cut chain