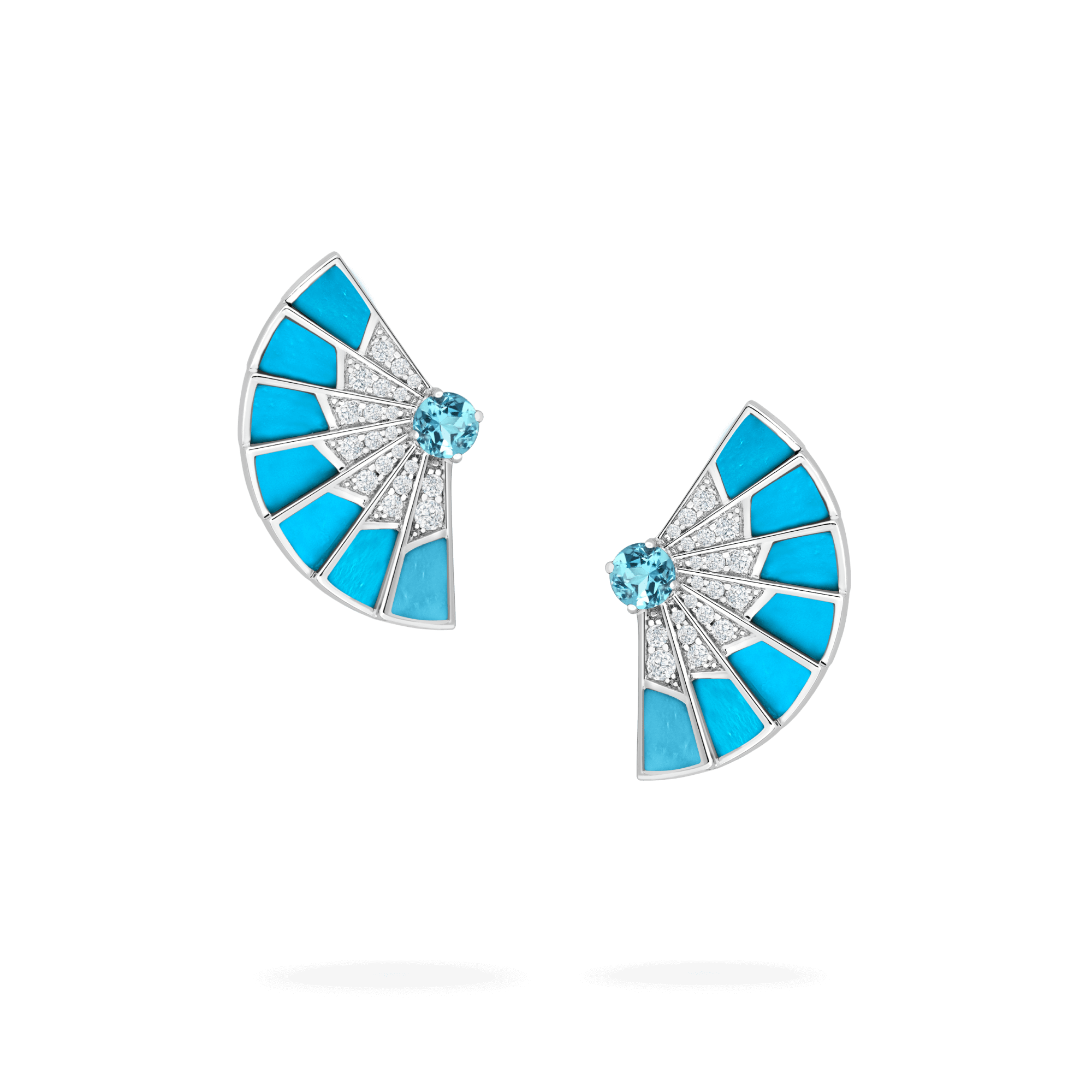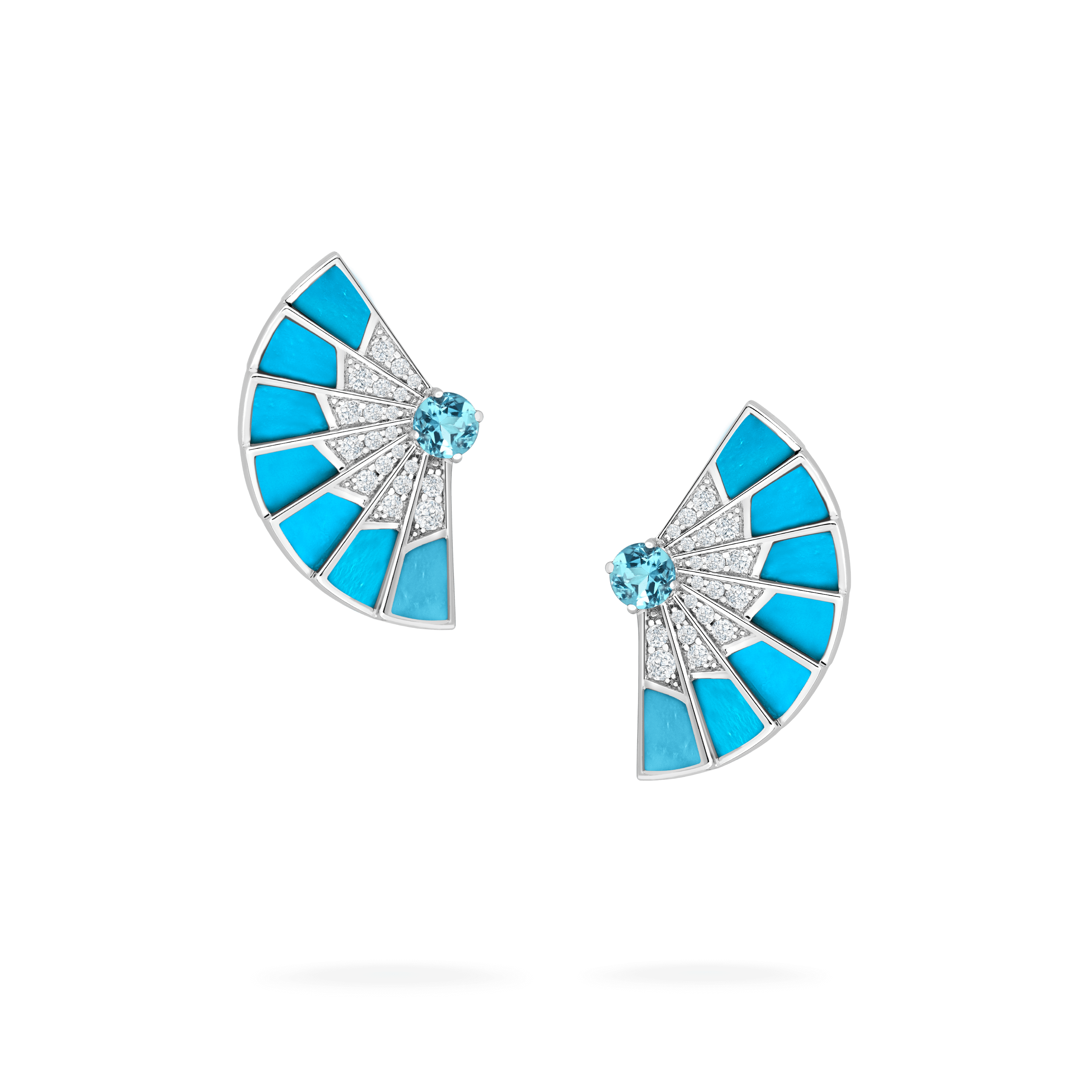 Fanfare
Fanfare Symphony Aquamarine and Turquoise Earrings
In 18ct White Gold with Diamonds
A contemporary vision of the much-loved Fanfare motif, our Fanfare Symphony earrings are designed to radiate outwards, unleashing a kaleidoscope of colour. Inlaid with vivid turquoise, accompanied by glittering aquamarines and delicate diamond accents, the playful, stylised design is a modern classic.
A captivating reminder of a fun-loving period in Garrard's history, our Fanfare Symphony jewels translate the flutter of a silk fan at a masquerade ball in harmonious pairings of coloured gemstones and ornamental hardstones. Read more
Every Garrard jewellery piece is truly special – an exquisite creation, made to order for you in our workshop. This item is accompanied by a lead time of 6 – 8 weeks. Should you require this piece sooner, please contact us.
If you have any special requirements, such as a specific date for which you require the item, please contact us to discuss options.
+ 18 carat white gold with aquamarines, diamonds and turquoise
+ Two round aquamarines totalling 0.50 carats
+ 40 round diamonds totalling 0.44 carats
+ 14 pieces of turquoise inlay
+ Post and clip fastening