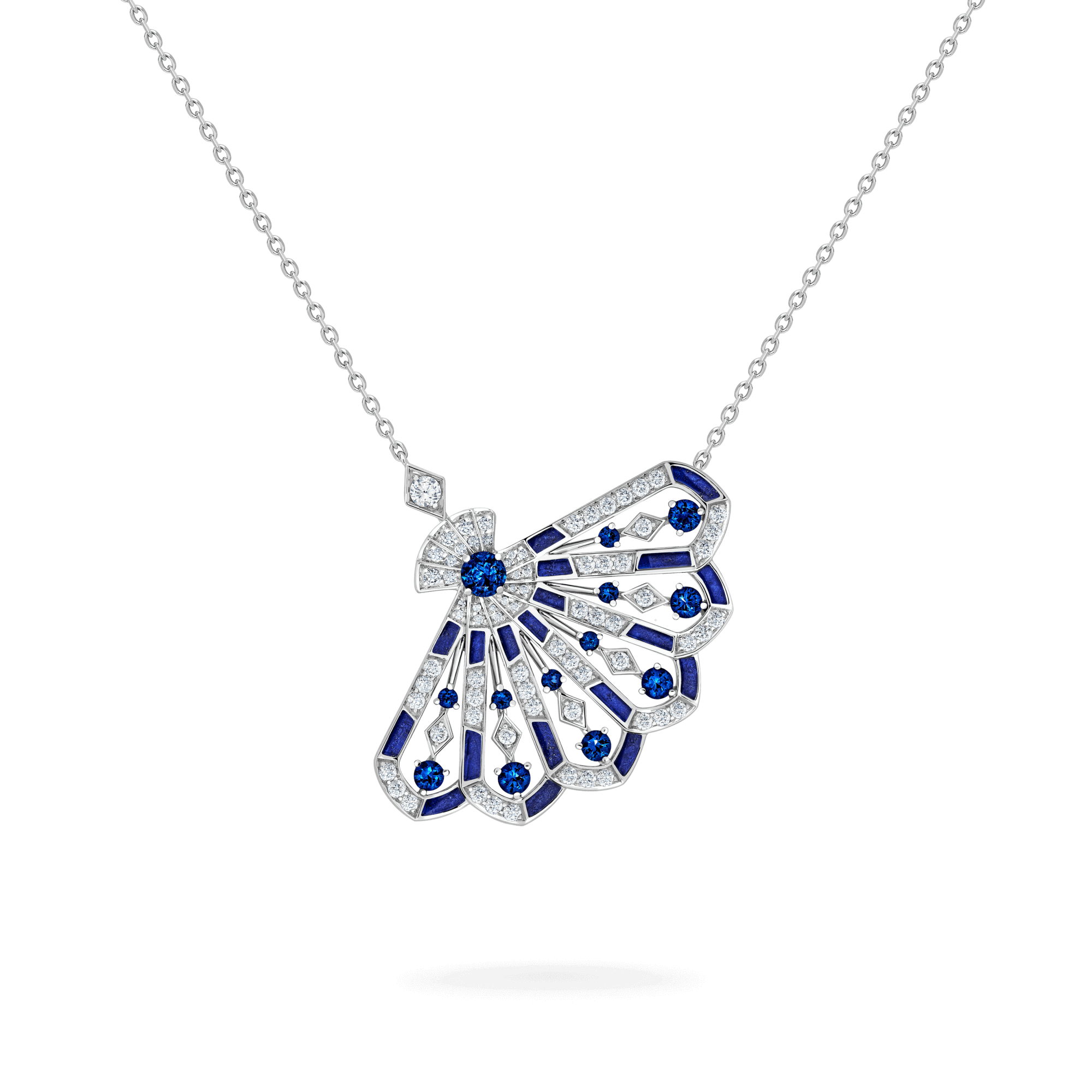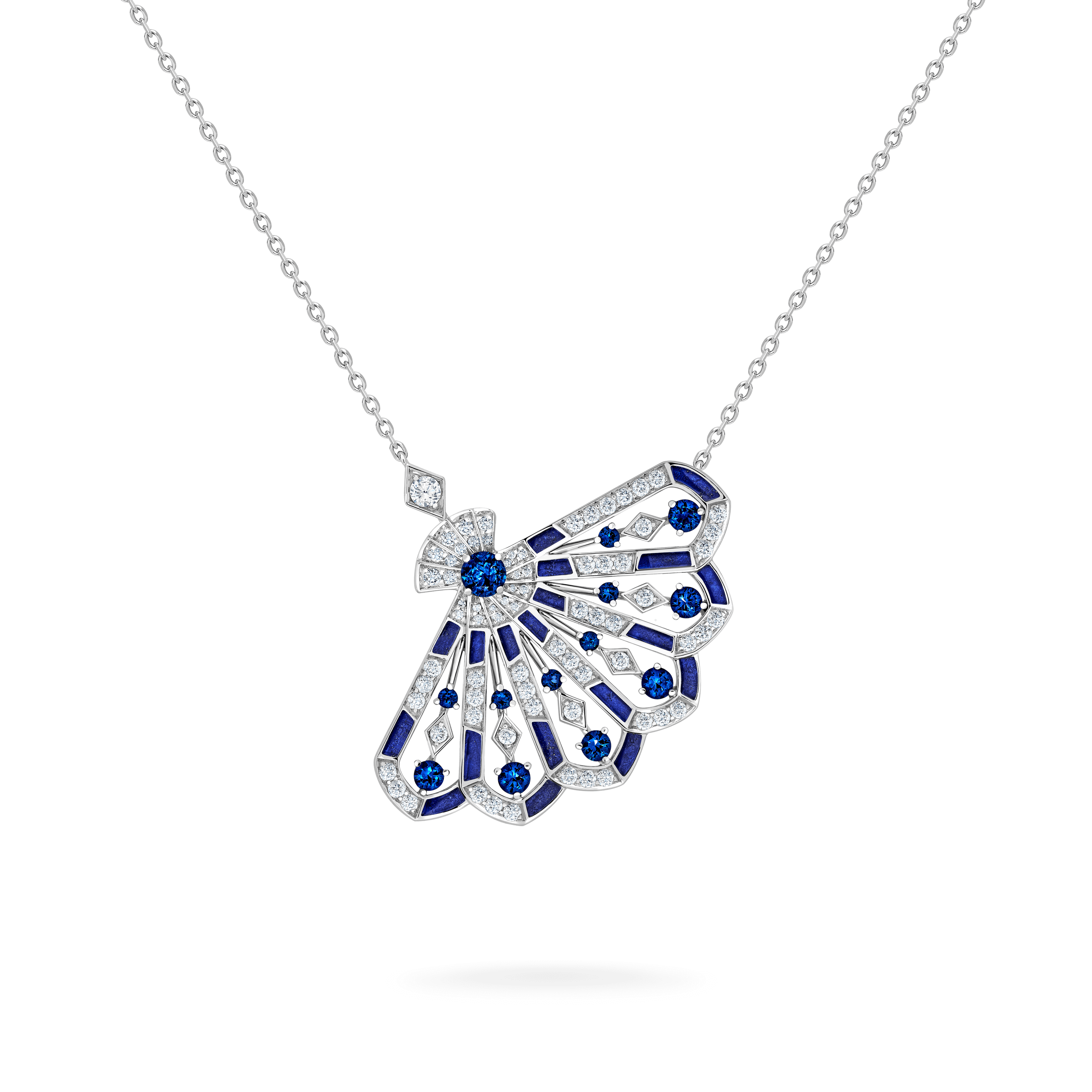 Fanfare
Fanfare Symphony Diamond and Sapphire Pendant
In 18ct White Gold with Lapis Lazuli
Interpreting the delicate folds of a fan in faceted diamonds and sapphires, our Fanfare Symphony pendant is emboldened with deep blue lapis lazuli inlay. Worn off-centre for a contemporary twist on tradition, the exquisite artistry of the openwork design is realised with a beautiful lightness of touch.
A captivating reminder of a fun-loving period in Garrard's history, our Fanfare Symphony jewels translate the flutter of a silk fan at a masquerade ball in harmonious pairings of coloured gemstones and ornamental hardstones. Read more
If you have any special requirements, such as a specific date for which you require the item, please contact us to discuss options.
+ 18 carat white gold with diamonds, sapphires and lapis lazuli
+ 74 round diamonds totalling 0.90 carats
+ 13 round sapphires totalling 1.07 carats
+ 19 pieces of lapis lazuli inlay
+ Length 42cm