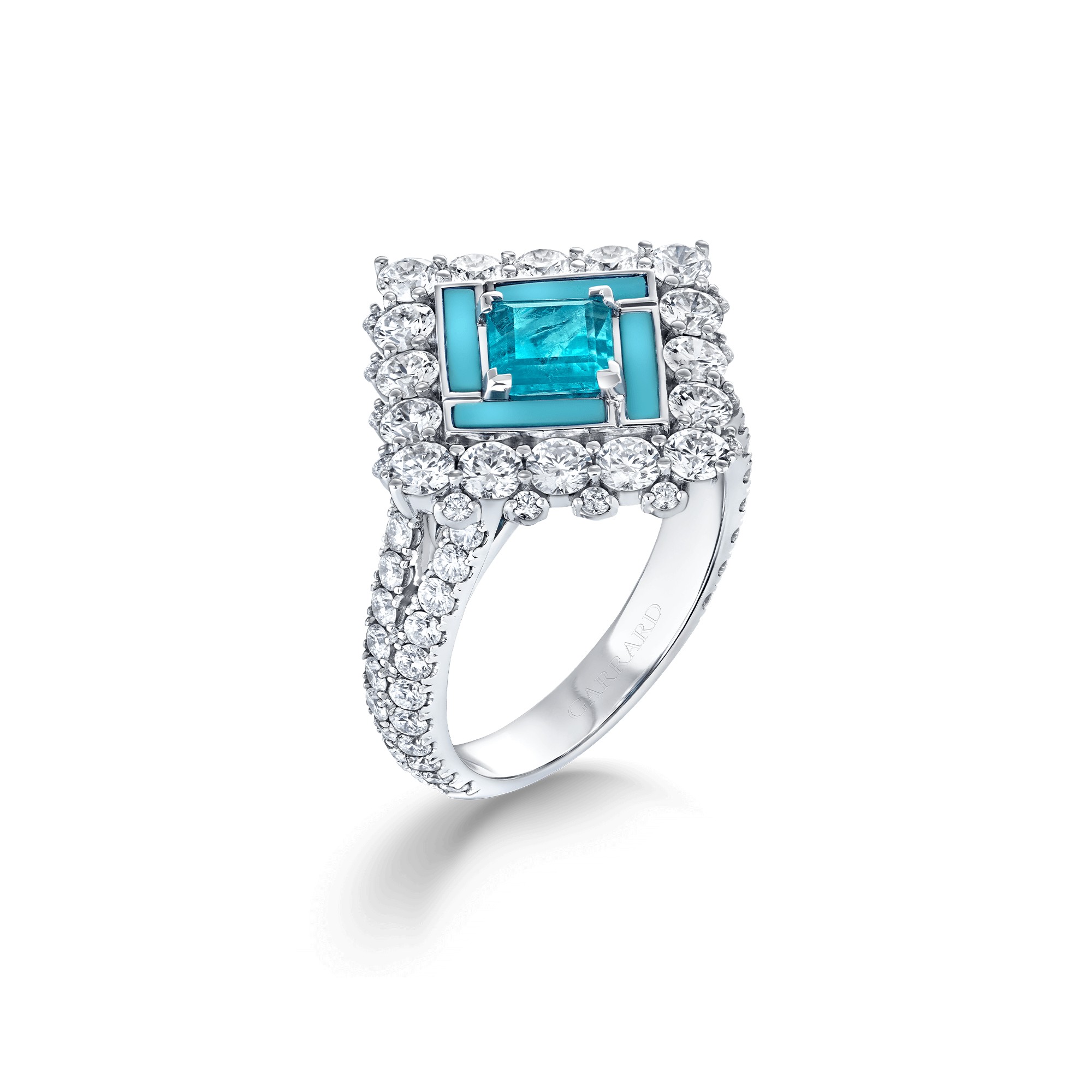 Jewelled Vault
Jewelled Vault 0.69ct Brazilian Paraiba Tourmaline, Diamond and Turquoise High Jewellery Ring
In 18ct White Gold
A 0.69 carat square, step cut Brazilian Paraiba tourmaline is the glowing centrepiece in this stunning Jewelled Vault ring. Incredibly rare and desirable, the neon-bright colour of Paraiba tourmalines from Brazil has no compare in the gemstone world. Designed to emphasise its incomparable blue hue, the Paraiba tourmaline is framed by four slices of turquoise inlay and a cluster of diamonds, highlighting the vividness and intensity of the centre stone.
Rarefied and always remarkable, Garrard sources only the finest stones for the Jewelled Vault – gems like this rare Brazilian Paraiba tourmaline, selected for its extraordinary electric-blue colour and beautiful transparency. Read more
Currently out of stock
Please get in touch if you are interested in purchasing this piece or would like to find out more.
+ 18 carat white gold with a Paraiba tourmaline, diamonds and turquoise
+ Ring size 52
+ One GRS and Gübelin certified 0.69 carat Brazilian Paraiba tourmaline, heated
+ 76 round diamonds totalling 1.94 carats
+ Four pieces of turquoise inlay totalling 0.60 carats