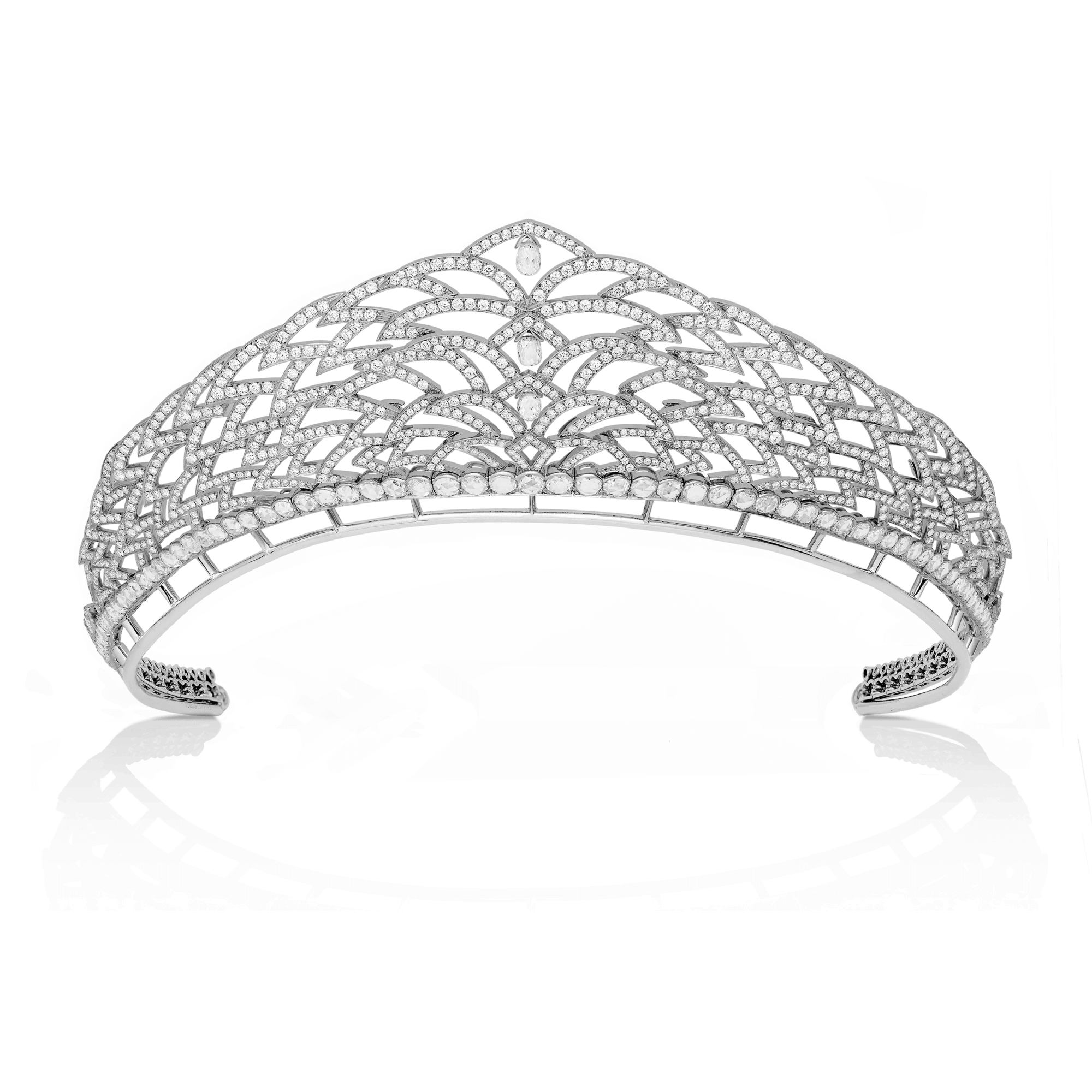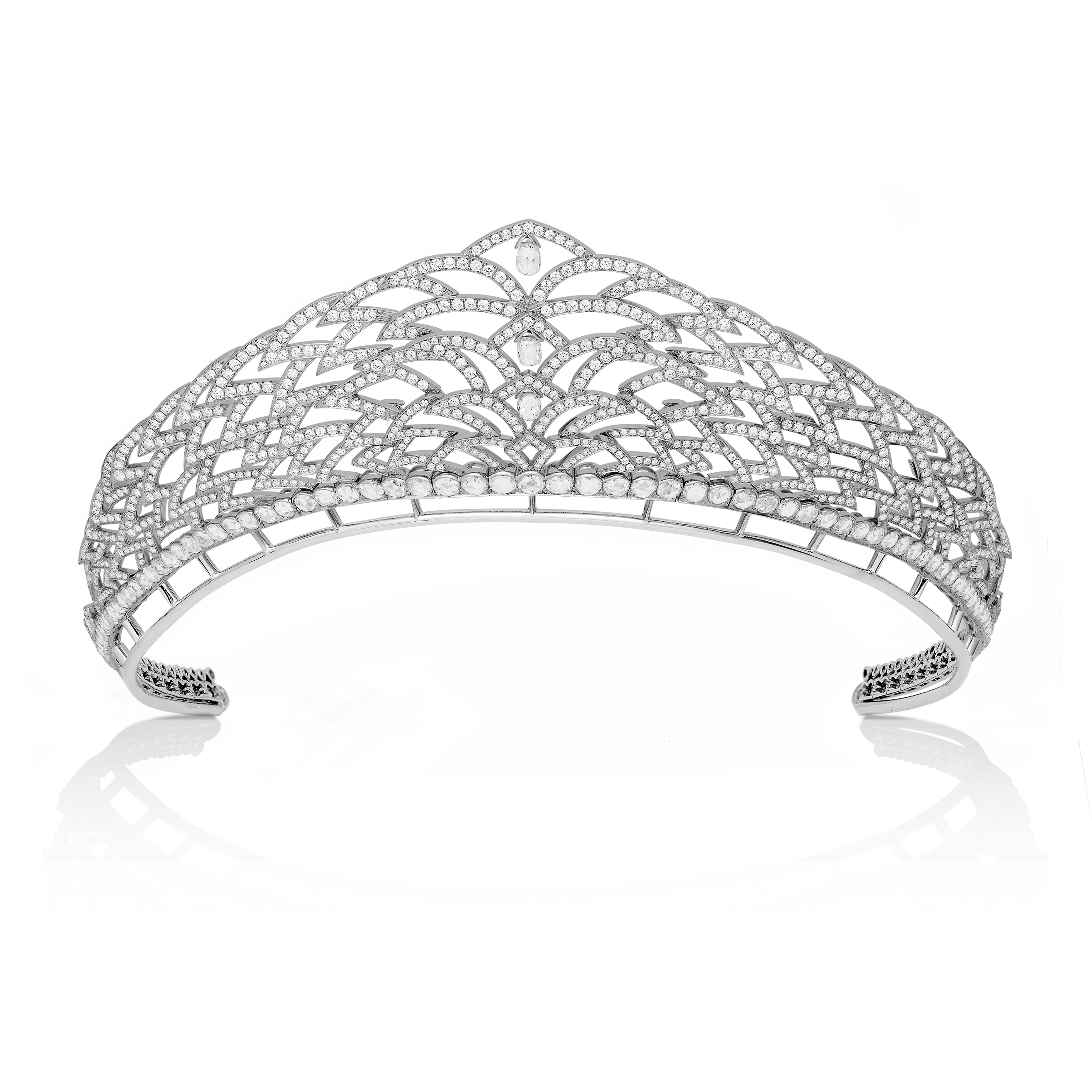 Laurel High Jewellery Diamond Tiara
In 18ct White Gold
Our high jewellery Laurel tiara is designed to form a radiant halo of diamonds, with rolling waves of pavé stones radiating outwards to form a soft V shape. A delicate row of rose cut diamonds traces the base of the tiara, with teardrop shape briolette cut diamonds suspended within the central motifs to catch the light and gently sway with each movement of the wearer.
The tiara's long association with royalty lends it a prestigious beauty that distinguishes it from all other jewels. Ever since it was appointed Crown Jeweller in 1843, Garrard has crafted some of the British royal family's most iconic tiaras, many of which are still worn today, and the designers at Garrard continue to dream up contemporary interpretations of time-honoured designs, crafted in the same traditions as they have been for centuries. Read more
Every Garrard jewellery piece is truly special – an exquisite creation, made to order for you in our workshop. This item is accompanied by a lead time of 7 – 8 weeks. Should you require this piece sooner, please contact us.
If you have any special requirements, such as a specific date for which you require the item, please contact us to discuss options.
+ 18 carat white gold with diamonds
+ 1,018 round diamonds totalling 20.48 carats
+ 113 rose cut diamonds totalling 14.20 carats
+ Three briolette cut diamonds totalling 2.41 carats
+ Total diamond weight 37.09 carats