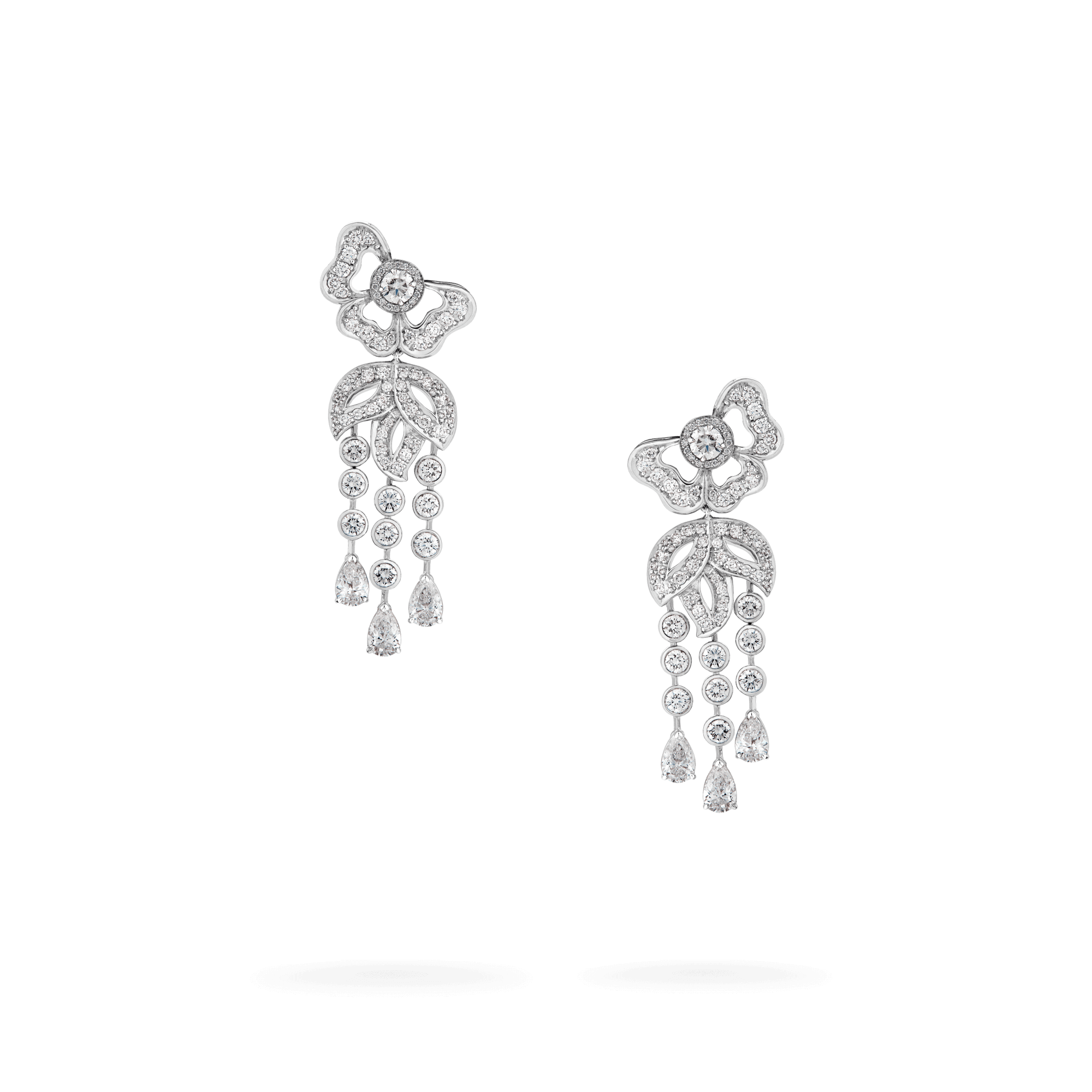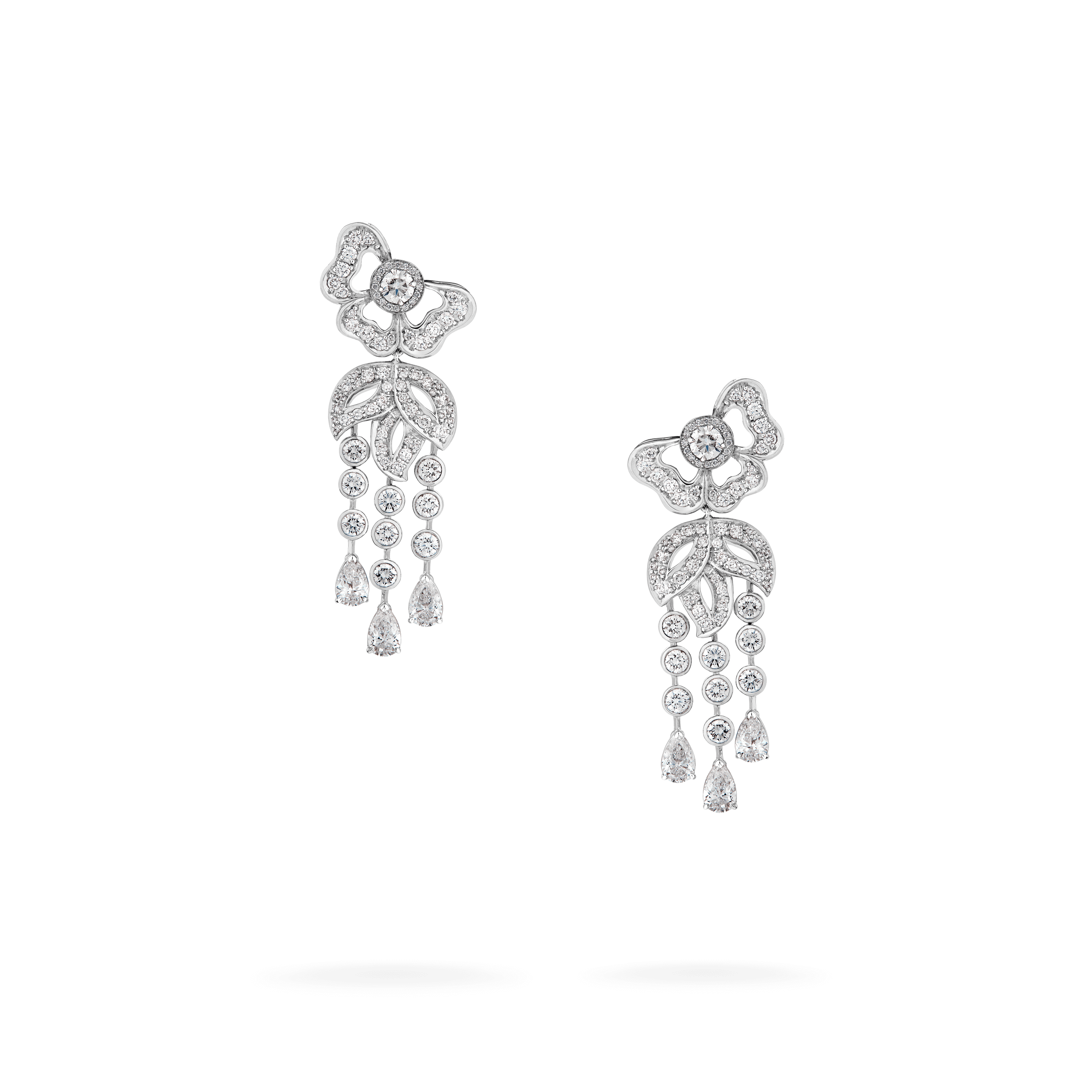 Rose Garden Suite
Rose Garden Transformable High Jewellery Diamond Drop Earrings
In 18ct White Gold
The ruffled petals of an English rose unfurl above sculpted diamond petals in our Rose Garden transformable high jewellery drop earrings. Showcasing the design ingenuity for which Garrard is renowned, the leaves, accentuated with diamond fringes leading to pear shape diamond drops, can be removed, converting these extravagant drop earrings into versatile diamond studs.
Our Rose Garden transformable diamond earrings are part of the Rose Garden high jewellery suite, which also includes a pearl and diamond necklace. Read more
If you have any special requirements, such as a specific date for which you require the item, please contact us to discuss options.
+ 18 carat white gold with diamonds
+ 160 round diamonds totalling 3.39 carats
+ Six pear shaped diamonds totalling 1.96 carats
+ Total diamond weight: 5.35 carats
+ Total length: 50mm