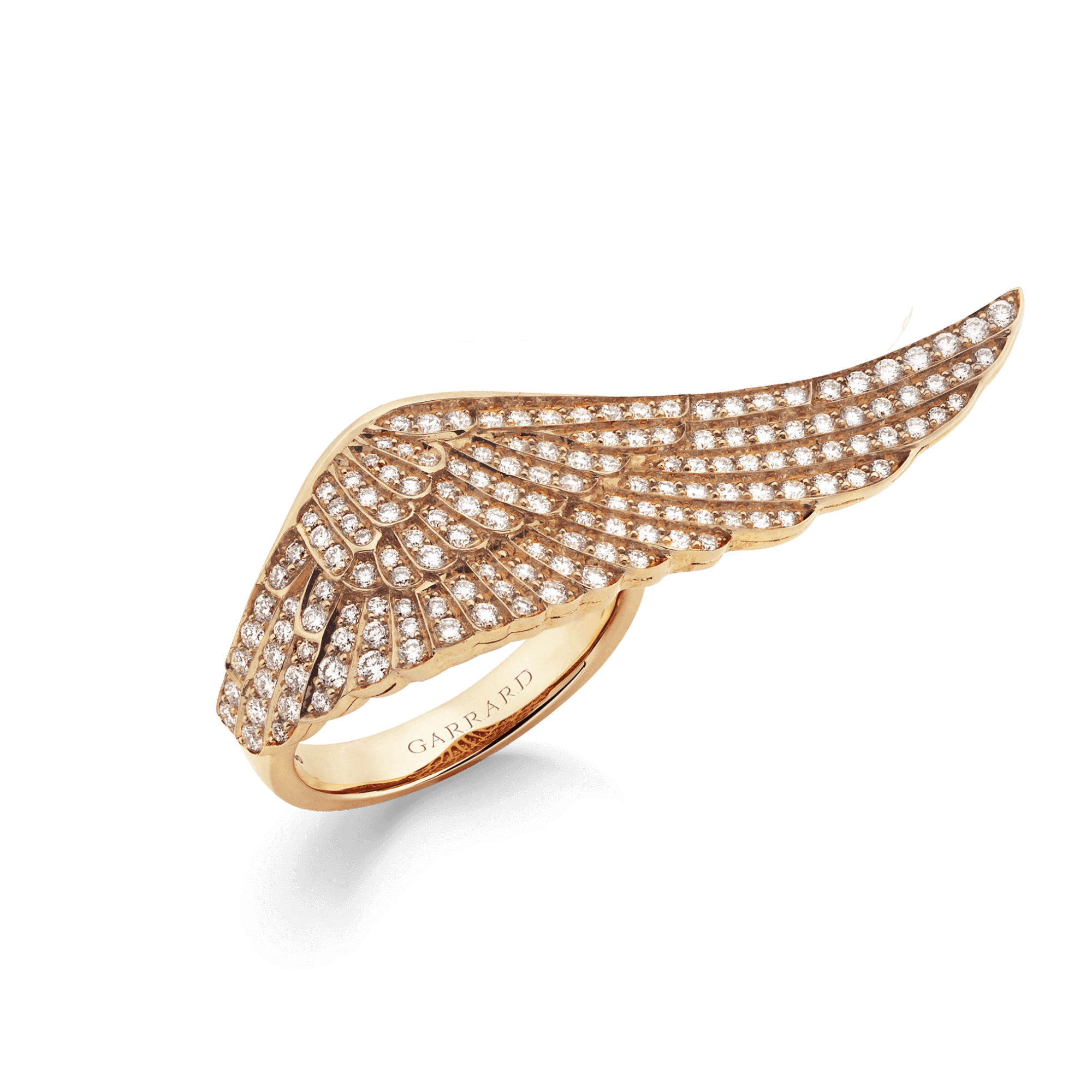 Wings Classic
Wings Classic Large Diamond Ring
In 18ct Rose Gold
Capturing the feeling of being held within the wings of an angel, our large Wings Classic diamond ring in rose gold swoops dramatically across two fingers. The gently angled design brings a sense of three-dimensionality to this iconic Garrard motif, with each feather illuminated with pavé diamonds.
With the much-loved Wings Classic fine jewellery collection, design and symbolism are in perfect harmony. Emblematic of peace, purity and protection, each jewel is a beautiful talisman and scintillating statement when worn alone or combined with other jewels from the Wings Classic collection. Read more
If you have any special requirements, such as a specific date for which you require the item, please contact us to discuss options.
+ 18 carat rose gold and diamonds
+ 153 round diamonds totalling 1.28 carats