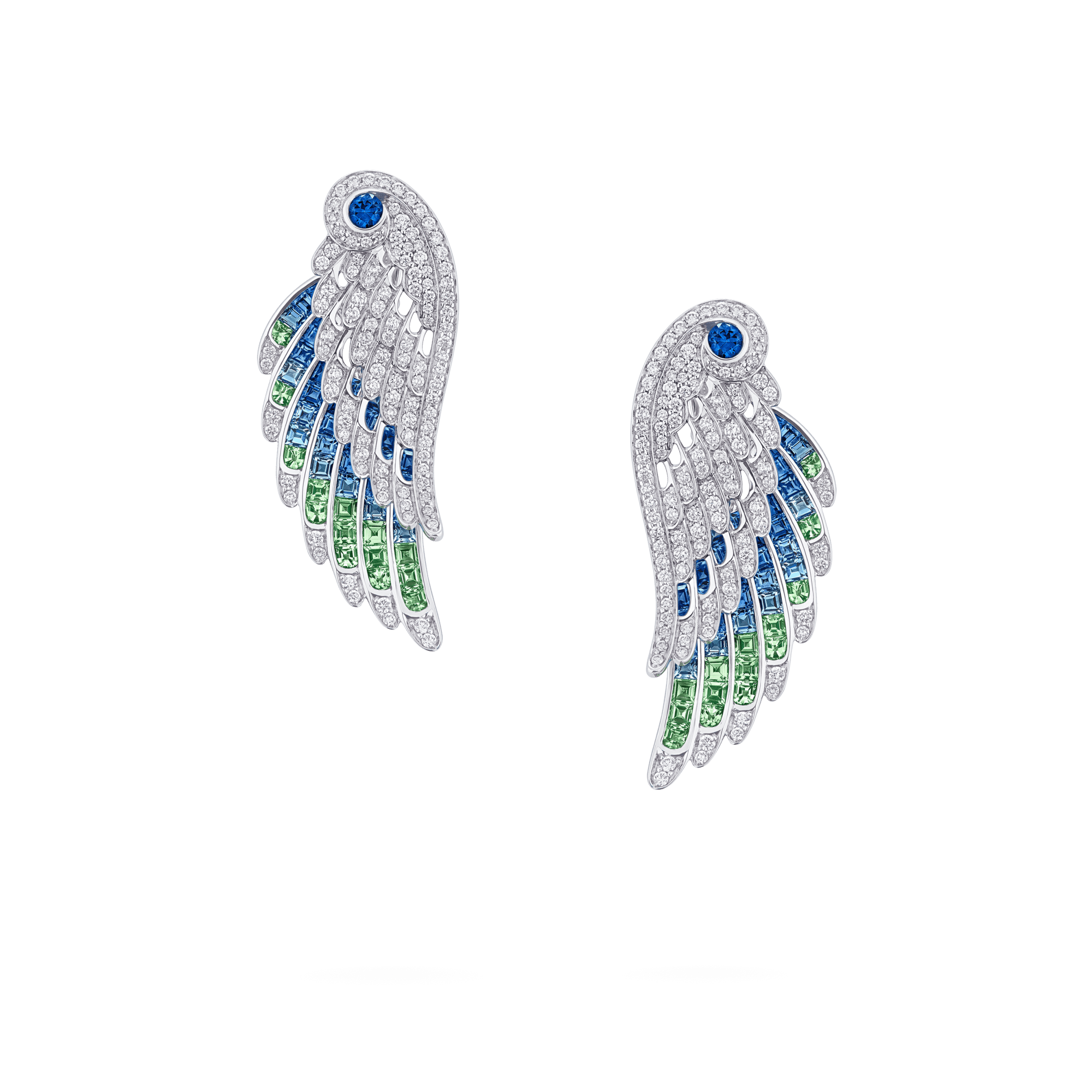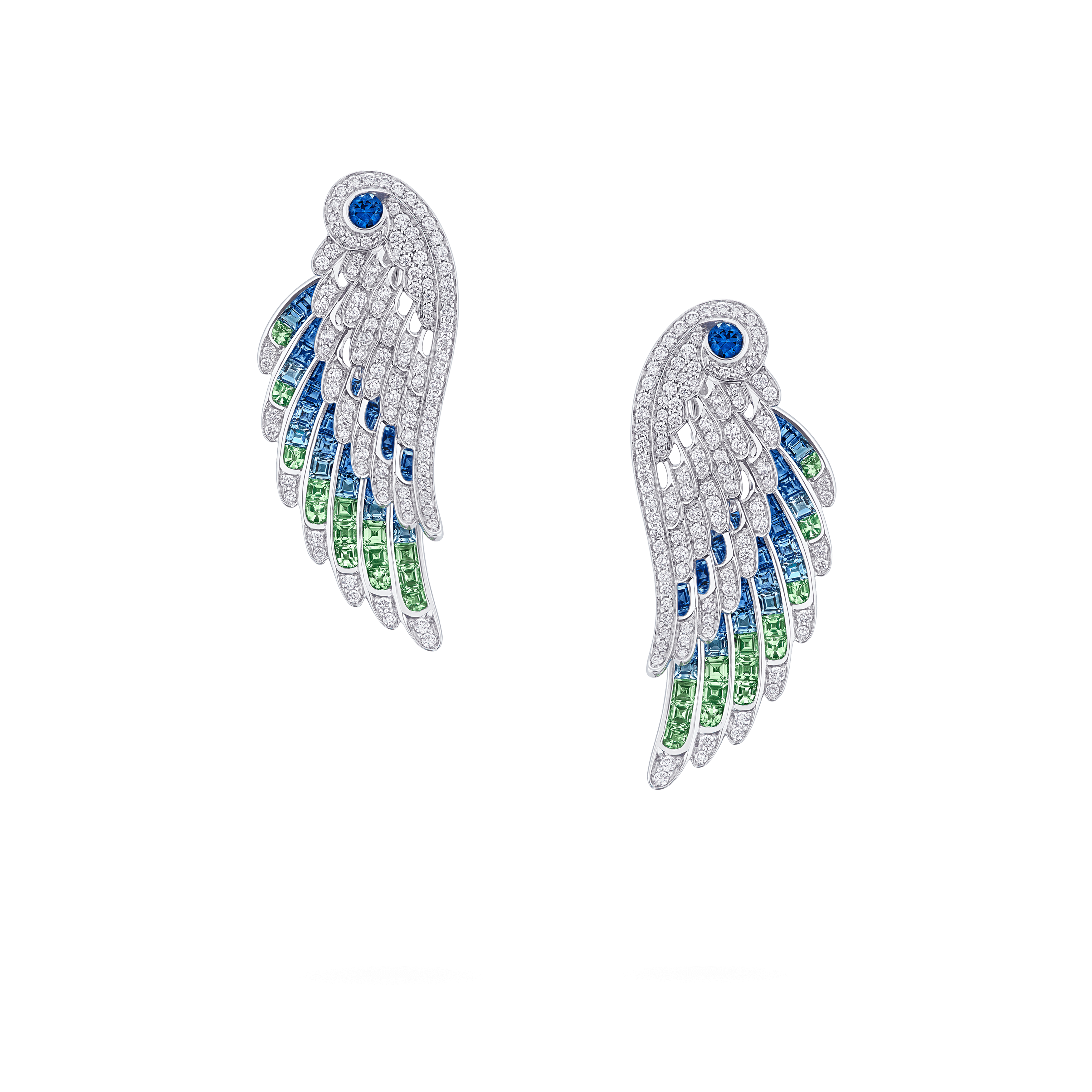 Wings Embrace
Wings Embrace Peacock Drop Earrings
In 18ct White Gold with Diamonds, Sapphires, Tsavorites and Aquamarines
Inspired by one of the most spectacular birds in the animal kingdom, three different coloured gemstones are combined to create a breathtaking ombré effect in our Wings Embrace Peacock drop earrings. Calibré cut blue sapphires, aquamarines and tsavorites swoop downwards from the ear, overlaid with an openwork diamond wing with spaces between the feathers, giving a glimpse of the graduated gemstones beneath.
Inspired by the dazzling ombré effect visible in the plumage of the natural world, Garrard's designers have introduced calibré gemstones in a vibrant mix of hues for the perfect, contemporary update to the Wings Embrace collection. Read more
If you have any special requirements, such as a specific date for which you require the item, please contact us to discuss options.
+ 18 carat white gold with sapphires, aquamarines and tsavorites
+ Two round sapphires totalling 0.29 carats
+ 48 calibré cut sapphires totalling 3.24 carats
+ 28 calibré cut tsavorite garnets totalling 1.48 carats
+ 14 calibré cut aquamarines totalling 0.67 carats
+ 106 round diamonds totalling 1.67 carats