Garrard's Journey to Sustainability with Positive Luxury
It has always been of vital importance to Garrard that we respect the valuable resources that make what we do possible: nature's raw materials, our skilled staff, and the expert hands of our craftspeople. As we continue our journey towards a more sustainable future, it is our aim, through the positive actions we have already embraced and those we are yet to take, to continue to make sustainability a core pillar of our business.
Recently, Garrard decided it was time to redouble its efforts in its journey to sustainability. As such, today a dedicated team is working to drive responsibility, including sustainability, across the whole business.
In 2017, our efforts were recognised by Positive Luxury when it certified Garrard with the Butterfly Mark, which we retained the right to use in 2022. Founded in 2011 with the ambition to inspire and influence brands and to encourage consumers to buy better, the Butterfly Mark is given to only those luxury brands that have been identified as having a positive impact on people and the planet. It indicates that we are a brand to trust, marking a major milestone for Garrard.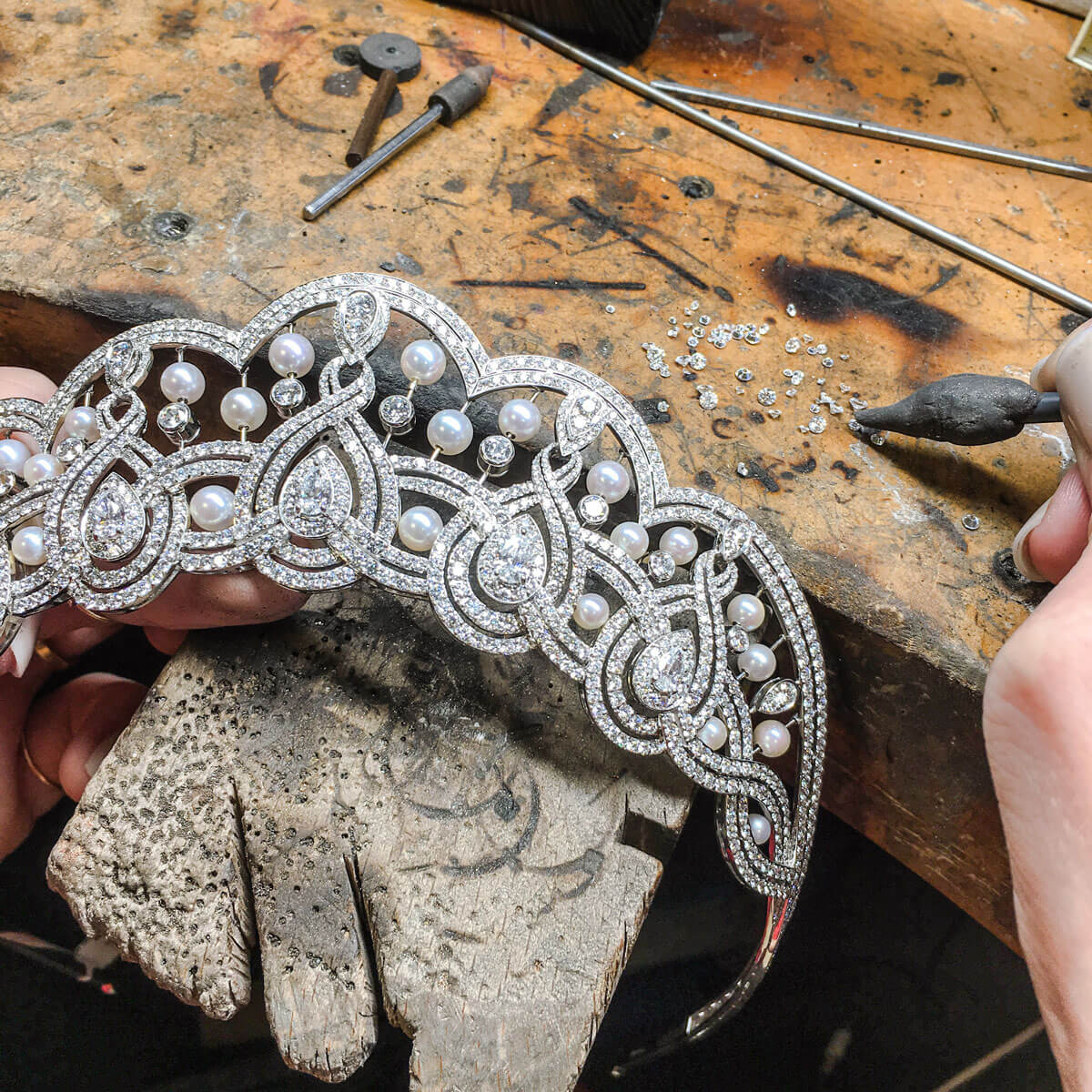 To earn the Butterfly Mark, Positive Luxury first undertook a holistic assessment of Garrard, evaluating us across a wide range of criteria, including social and environmental responsibility, governance, community investment, innovation and philanthropy, to identify our sustainable actions. The results confirmed that overall we have had a positive social and environmental impact across our whole business, earning us the interactive Butterfly Mark, which is proudly displayed alongside every product on our website, visibly authenticating our commitment to sustainable practices. By clicking on the butterfly symbol, our bespoke collection of Positive Actions – independently verified by Positive Luxury – are revealed.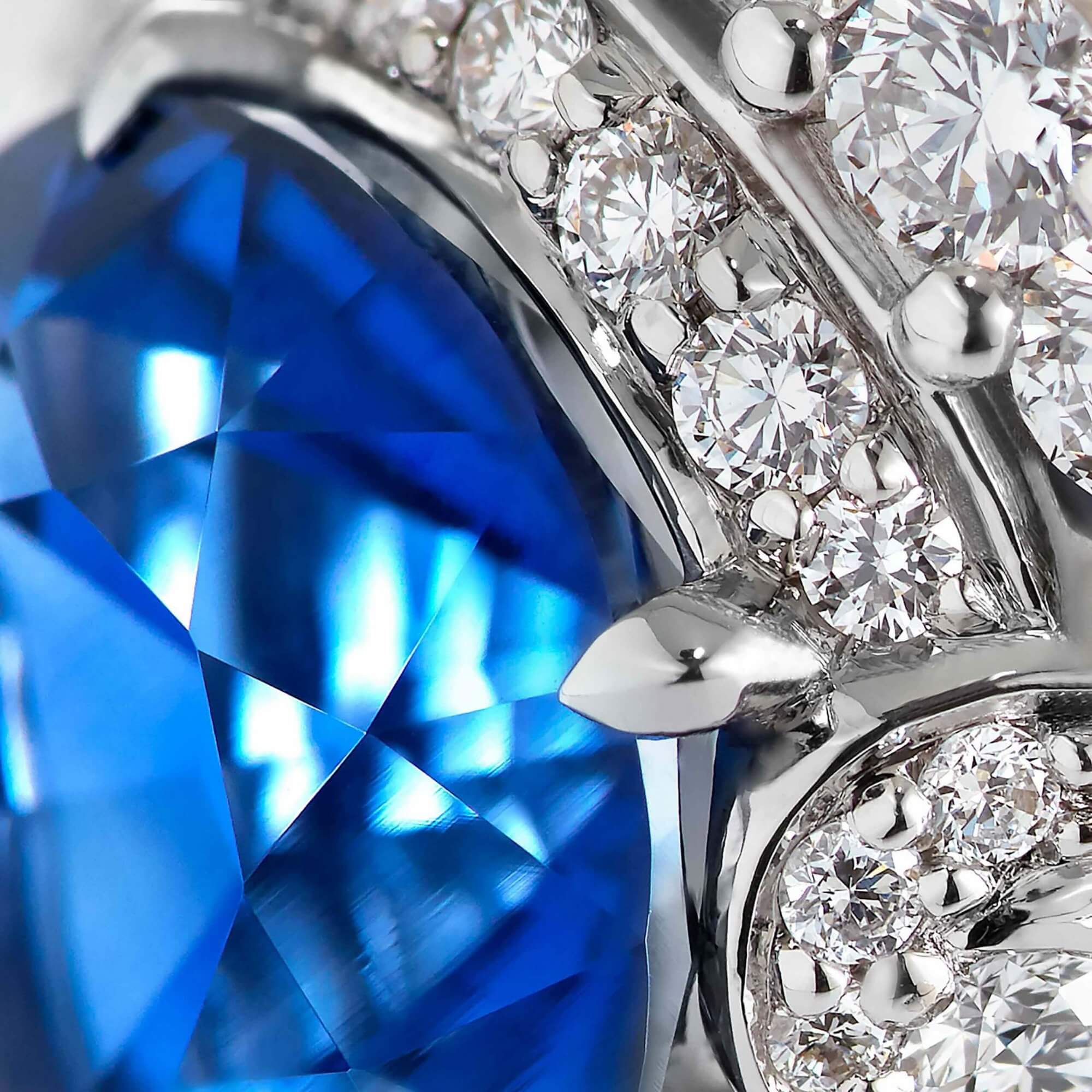 Presented in a simple and consumer-friendly way, some of the Positive Actions relate to the environment – the origin of the raw materials that are the foundation of our business – and highlight practices that are already in place at Garrard but might not be immediately obvious to our clients. For example, the fact that we have worked with Fair and recycled gold and acquire our diamonds from only those suppliers who are approved members of the Kimberley Process Certification Scheme, ensuring they are certified as conflict-free.
Within a social framework, equality in the workplace is of paramount importance to Garrard. It is something we actively promote across our business and has been identified by Positive Luxury as another of our sustainable actions.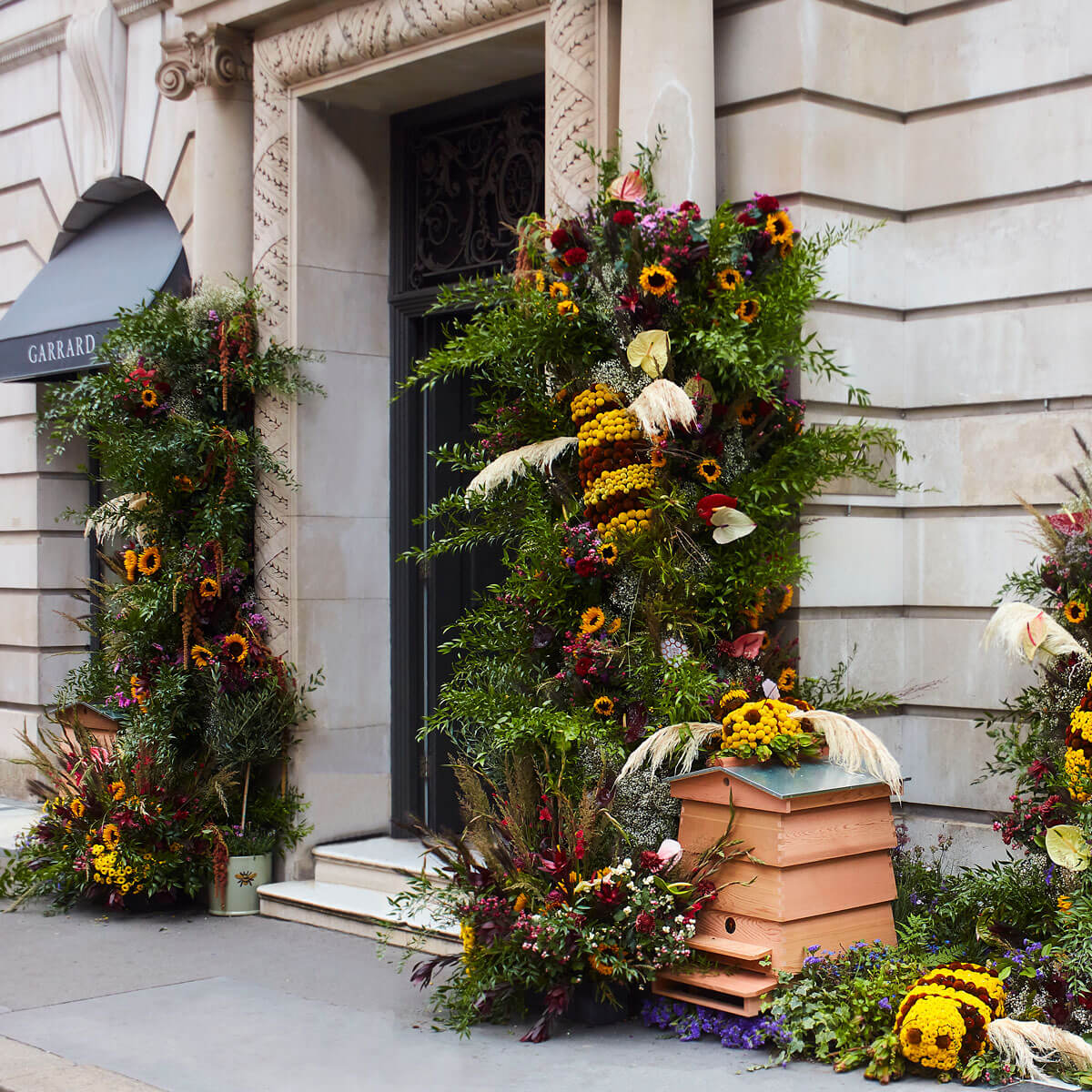 While the Positive Actions displayed beneath our Butterfly Mark highlight many of our sustainable initiatives, they do not cover them all, most notably our supplier charter, which we developed in-house to ensure that anyone working with us adheres to the same ethical and sustainable standards as we do. Before a supplier is able to work with us, they must sign the charter, which states they guarantee safe working conditions for their staff, act fairly and ethically, treat workers with dignity and respect, pay them the legally mandated minimum wage and use environmentally responsible practices when producing resources for Garrard.
Behind the scenes we are evolving our Positive Actions and putting the building blocks in place to initiate new practices at Garrard that will allow us to operate even more ethically in the future. As our journey with Positive Luxury continues, we intend to share with you the details of our sustainability processes as they develop, each of which will help us reach our goals.